Unwind and Reset From Holiday Stress With These Key Things
Keep Calm and Zen On With These Practices I Use to De-stress From the Holiday Rush
The holidays may be the most wonderful time of year, but they're often the most stressful, too. From traveling to gift giving to party going, it's easy to get caught up in the rush and forget to slow down, take care of yourself, and just . . . breathe.
When it comes to finding balance during this hectic time, I am no stranger to the struggle. In fact, it's so easy for me to feel overwhelmed with to-do lists, RSVPs, and obligations that I'm constantly on the hunt for ways to inject more chill into my life. While I normally resort to hitting the gym or watching TV (I'm a creature of habit!), I recently attended POPSUGAR's very own Sugar Chalet in NYC and instantly added eight new stress-relieving techniques to my arsenal.
Overlooking Bryant Park's magical Winter Village, the Sugar Chalet was a wintery haven tucked away from the bustling city streets. Complete with complimentary activations such as mediation, yoga, hand massages, palm readings, and more, it was also a prime destination for getting your wellness on — i.e., an ideal learning ground for me and my historically boring de-stress routine.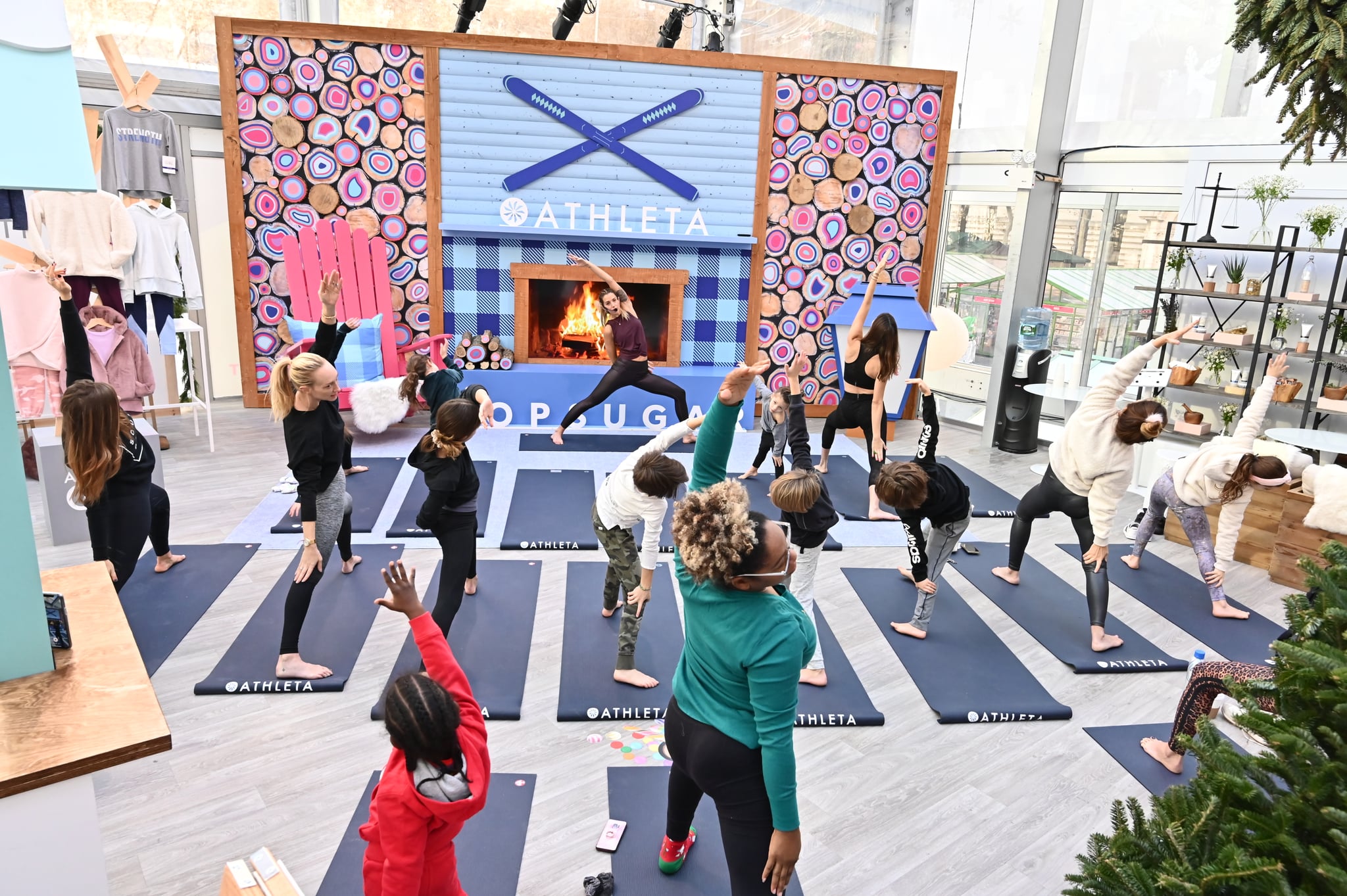 Immersed in cheerful colors, warmth, and ample opportunities to unwind, guests were able to shop, learn, and take photos before picking a gift — or three — from the gifting wall. Whether they selected a gift card to Athleta, an e.l.f. Makeup set, herbals from Nature's Way, soothing hemp-derived CBD muscle balms and bath bombs from Seventh Sense, or fuzzy Koolaburra by UGG slippers, everyone walked away with a little bit of cozy.
Ahead, find my tips for resetting and rejuvenating your mind, body, and soul. While the holidays are the perfect time to put these practices to the test, I for one will be incorporating these into my daily life long after the new year has begun!