The Supersimple Guide to Washing Your Pillows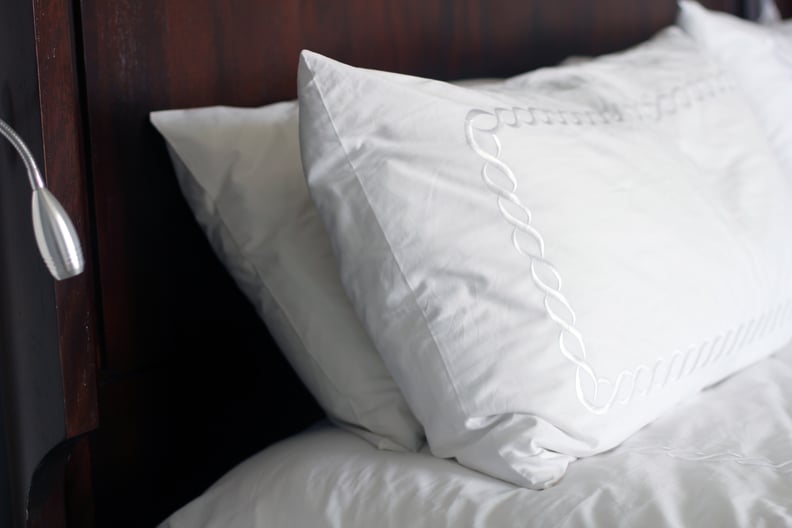 POPSUGAR Photography | Sarah Lipoff
POPSUGAR Photography | Sarah Lipoff
Your pillows are are what make your bed the best happy place ever. Keep them clean by washing them every six months, which refreshes pillows, leaving seriously fluffy headrests at the end of a long day. It's a lot easier than you think — even if you have down pillows. Here's what to do.
Remove any covers from your pillows, and give the pillows a quick inspection. If they have holes or tears, it's not a good idea to wash them — and sadly, it might be time to say goodbye. Most down or synthetic pillows can be washed in your washing machine, but it's smart to double check labels before getting started.
Wash a pair of pillows together, which keeps the machine balanced, using your favorite laundry detergent. Once the pillows have run through the cycle, set your machine to rinse, finishing the cleaning.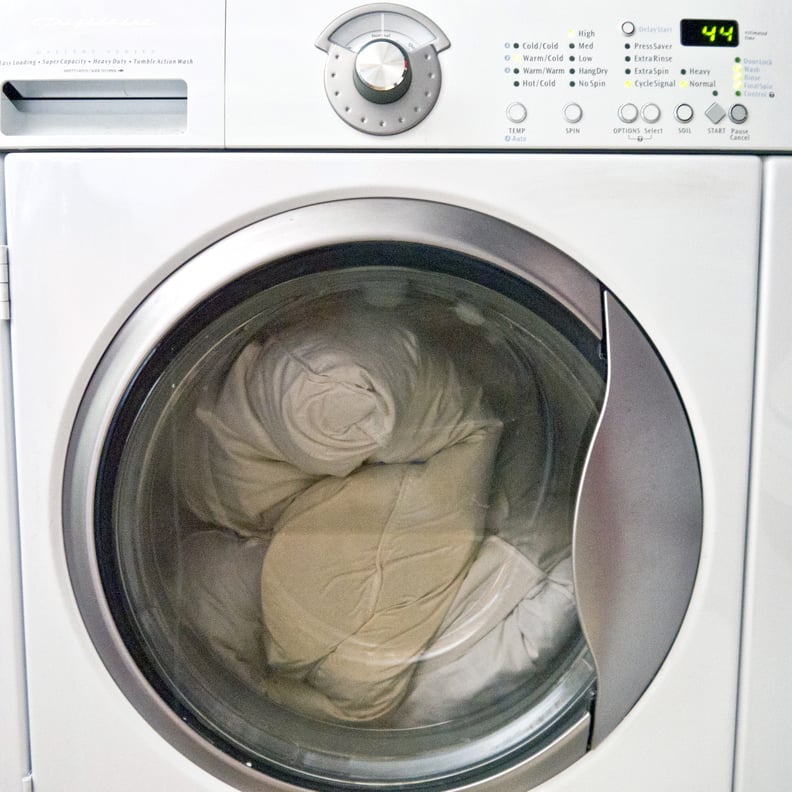 If you're washing down or feather pillows, dry them using the air cycle until they're completely dry. For synthetic pillows, set to the lowest heat for even drying. You can also toss in a few tennis balls covered in old socks or dryer balls to keep the pillows from clumping.
Once dry, enjoy fluffy, clean pillows! Keep them smelling fresh with linen spray, or toss them in the dryer every couple of weeks for a quick spin that also removes dead skin cells and dries any moisture from pillows.
If your pillows are still a bit dingy after washing, here's how to naturally whiten them.