6 Helpful Hacks For Shopping at Ikea
Whether you're short on time or simply don't want to spend all day in a store, Ikea has some excellent hacks for getting in and out quickly. These tips are incredibly helpful, and you've probably never thought of any of them. Check out the tricks and get to shopping!
01 Use Ikea's assembly service for items you purchase.
How did we not know this? The assembly service starts at $89 and the price is based on the value of merchandise. If you're OK with spending more money, this is how you can get your furniture put together in no time!
02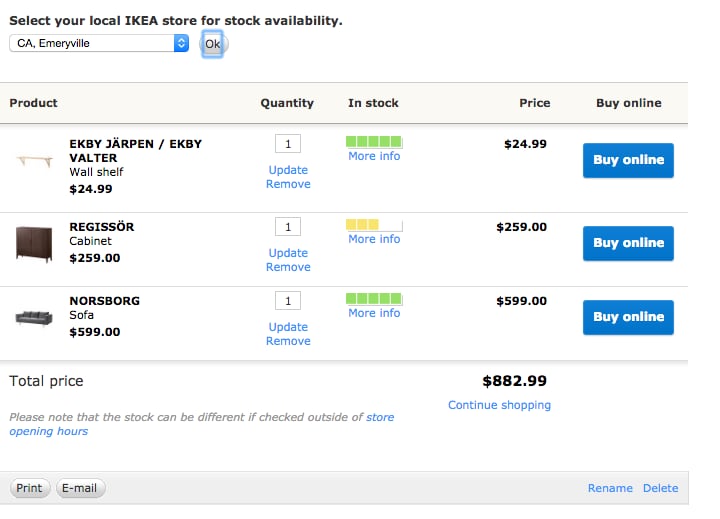 Create a shopping list before visiting the store.
When you create a shopping list and choose the store you plan on visiting, it will tell you if those items are in stock so you don't waste any time. Plus you'll already know what you're looking for.
03 Skip the showroom and go straight to the market hall.
If you plan on shopping for nonfurniture items like pillows, rugs, or kitchenware, you can skip the showroom and go straight to the market hall. Ask an employee where the shortcut door is — it's usually in the lobby at the main entrance.
04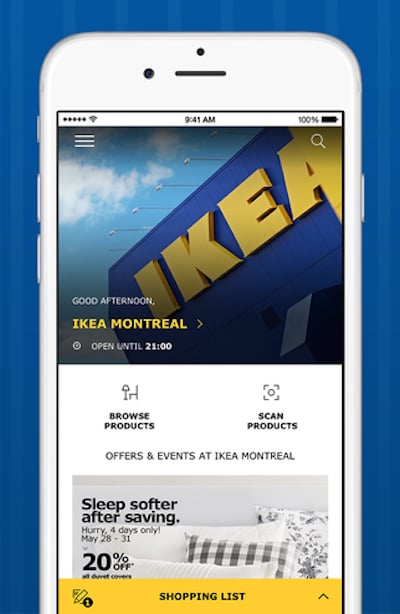 Use the store's picking service.
If you want to avoid going through the store completely, this is the service for you. Use the Ikea app to create a product list of the items you want. Then enter the store though the exit and go to the Self-Serve Furniture Warehouse information desk. Give them your list and the store will collect the products from throughout the store and deliver everything to your home. The fee starting at $99 covers both picking and delivering.
05 If you're finished shopping for furniture and want to go straight to the furniture warehouse, take the shortcut.
Use the stairs or elevator from outside the restaurant to go down to the first floor. Go through the doorway to the lighting department, then walk through to plants. You'll be right where you need to be without walking through the rest of the store.
06 Shop on the store's slowest days, Tuesday through Thursday.
If you want to zoom through Ikea, the slowest times are 10 a.m. to 12 p.m. and 5 p.m. to 7 p.m. on Tuesday through Thursday.