10 Things You Don't Want to Miss in Johannesburg, South Africa
Johannesburg, also known as Jo-burg or Jozi, is South Africa's largest city and home to some of the country's richest history and most unique attractions. The city has a bustling art scene, mostly due to the fact that graffiti is legal there, and the communities thrive off of creative inspiration and expressing themselves. With endless restaurants to choose from, travelers can also get a taste of the local favorite cuisines along with fine dining, quirky cafes, and trendy coffee shops.
Over the years, more and more attractions have been developed and neighborhoods have flourished in Johannesburg, making it a must-see destination when visiting South Africa. With everything from bungee jumping off the city's tall towers to visiting where Nelson Mandela lived, here are 10 things you don't want to miss when in Johannesburg.
01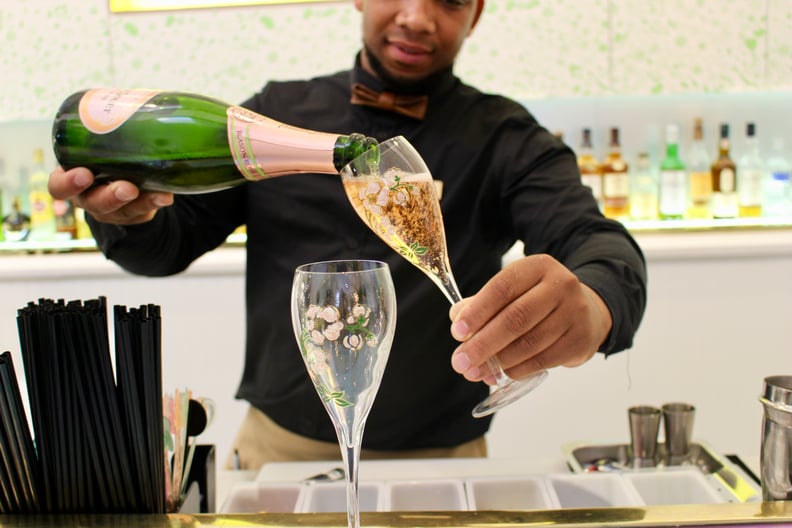 Stay at Fairlawns Boutique Hotel and Spa
The Fairlawns Boutique Hotel and Spa is a hidden gem in the suburbs of the city that's one of Johannesburg's most luxurious yet affordable properties. With everything from eclectic artwork to fresh made-to-order meals, an outdoor pool, and, most importantly, a Perrier-Jouët Champagne room, this hotel has it all. The hotel's award-winning spa offers an extensive selection of facials, massage therapies, and body treatments, making it the perfect haven for rejuvenating after a long day of exploring.
02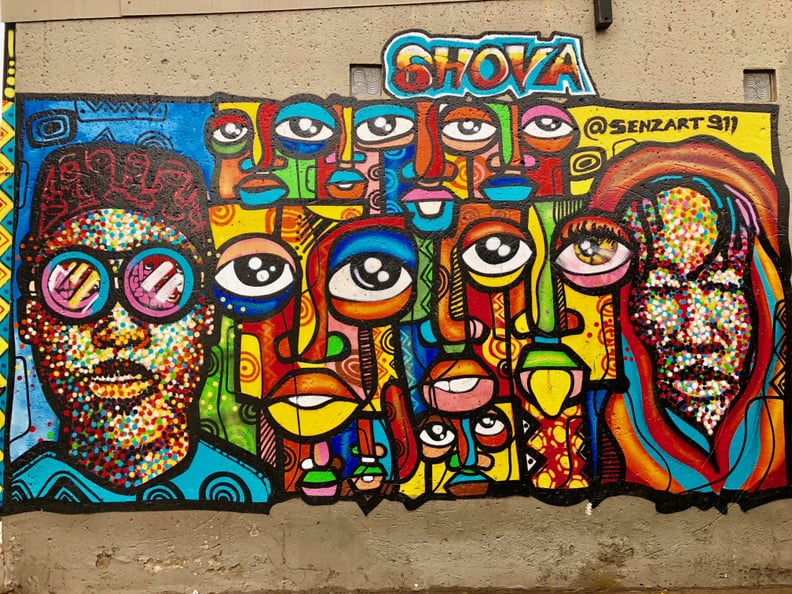 Enjoy the city's street art
Johannesburg's street art scene is rapidly evolving and is not to be missed. Walking through the city center, you will view some of South Africa's most vibrant street art by local and international artists.
03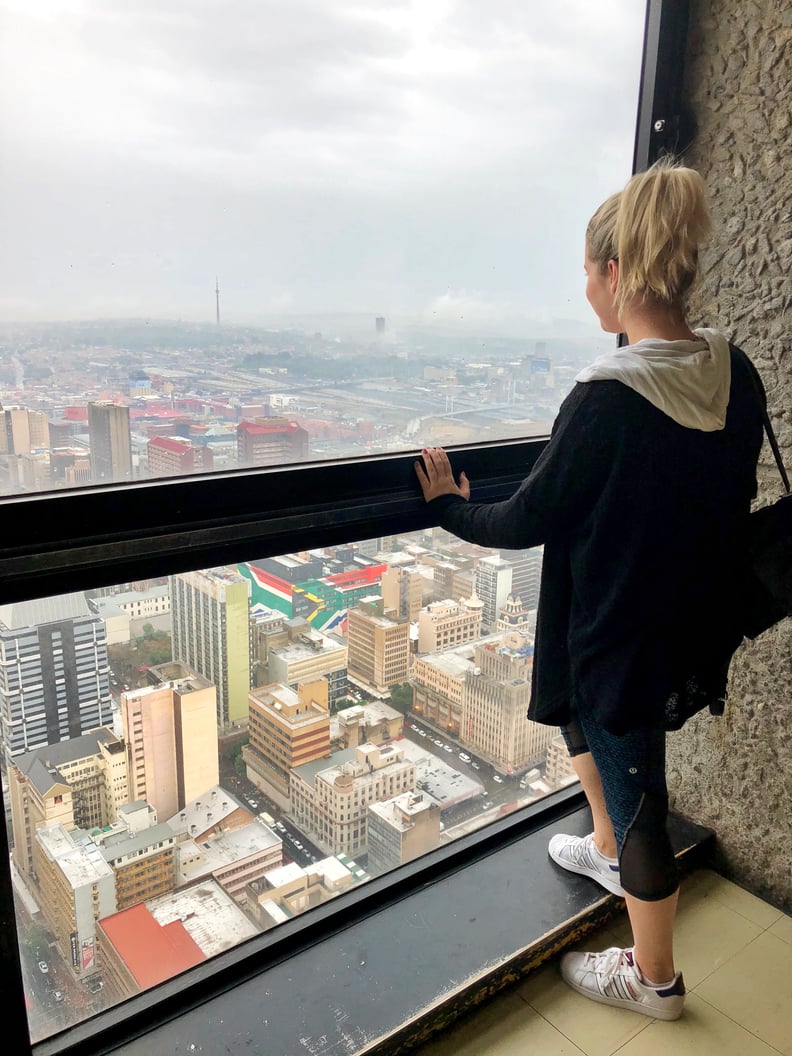 Take in the view from the tallest building in Africa
Ride the elevator for 50 floors to see the awe-inspiring view from the top of the Carlton Centre. Access to the top of this building is open every day to visitors who are looking for 360-degree panoramic views of the city.
04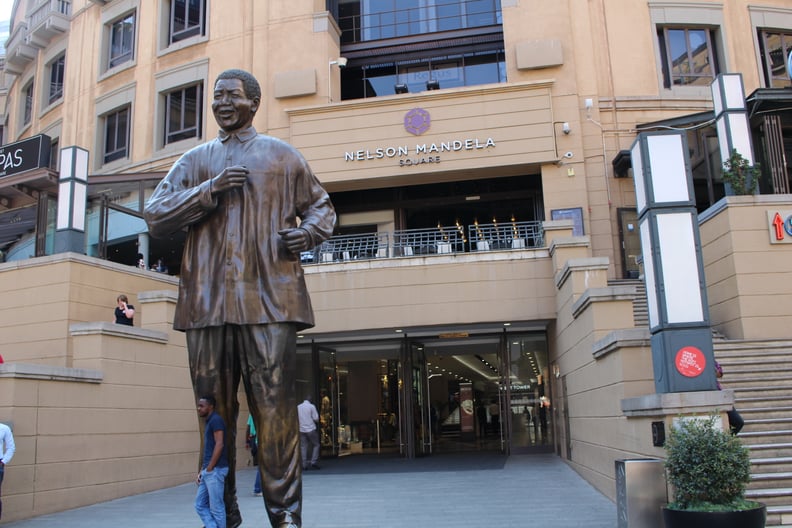 Shop at Nelson Mandela Square
Named after South Africa's antiapartheid revolutionary, the 20-foot-tall and 5,000-pound bronzed Nelson Mandela statue in the Nelson Mandela Square was unveiled on the square in celebration of the 10-year anniversary of democracy in 2004. The towering statue is situated at The Nelson Mandela Square, one of the largest open public spaces in the country. Surrounding the statue is a huge shopping mall where travelers flock to for some of the city's best shopping and eating.
05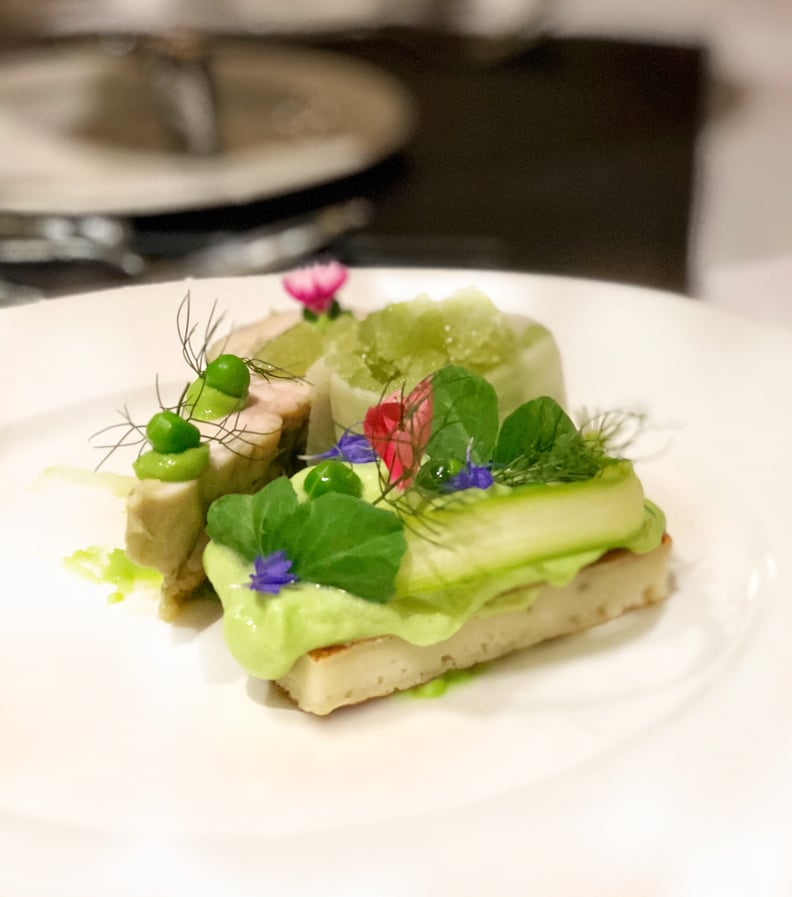 Indulge in the fine dining options
For food-lovers who want a taste of Johannesburg's five-star restaurant options, Qunu Grill in the Saxon Hotel offers an innovative menu with bold dishes. Using produce from local artisans and seasonal ingredients, Qunu Grill serves up the freshest seafood and meats. From start to finish, the service, staff, and experience are impeccable.
The restaurant's culinary offerings change seasonally and new options are always popping up, such as its collaboration with one of South Africa's most celebrated chefs, Luke Dale Roberts, to create a tea pairing menu and a new martini menu.
06
Stroll through Maboneng Precinct
The Maboneng Precinct, also called Arts on Main, is a mixed-use creative hub in Johannesburg's artistic urban neighborhood of the Maboneng Precinct. The premises consist of artists' studios, galleries, and eateries, offering visitors a range of events, arts, and shopping. Arts on Main is a unique environment for the city's creative community to develop and share ideas and is a must-see spot for travelers.
07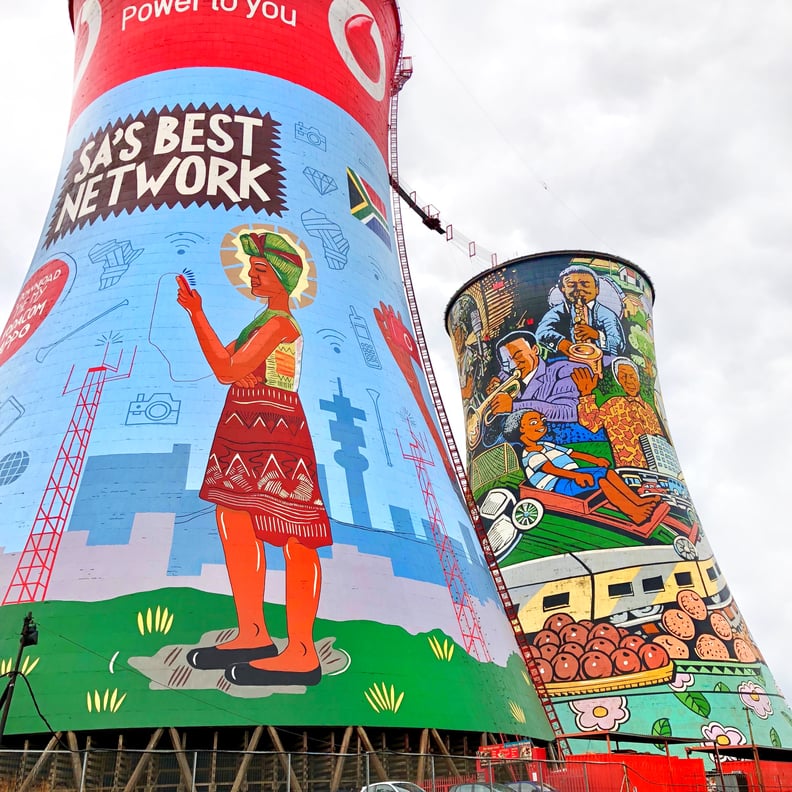 Get your adrenaline fix at Orlando Towers
This is the site of the world's first bungee jump between two cooling towers. A variety of adrenaline junkie activities are available, including everything from rock climbing courses to group paintball sessions. If you're feeling up to a challenge, guests can also bungee jump off the towers.
08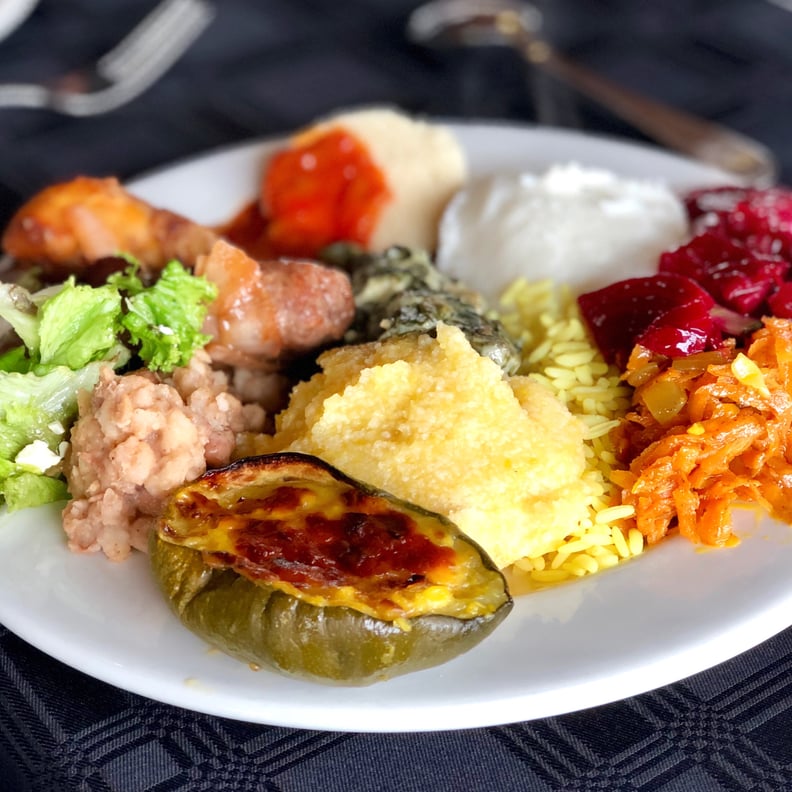 Eat the local cuisine
South Africa has the most varied cuisines of any region on the continent, and tasting the local favorite meals is essential to getting an authentic experience. Sakhumzi, in the neighborhood of Soweto, is a buffet-style restaurant that locals and visitors alike can enjoy. When you're there, make sure to grab a little bit of everything because the flavors are out of this world.
09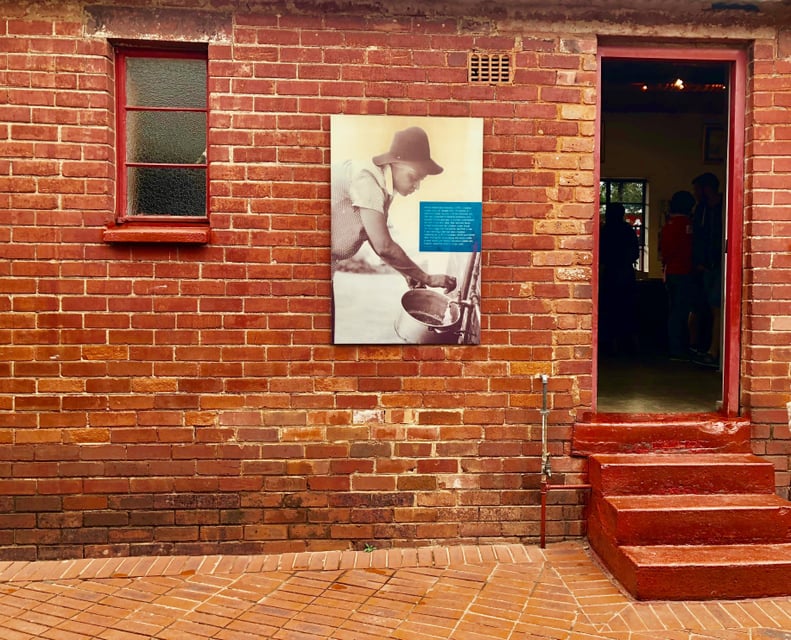 See where Neslon Mandela lived in Soweto
More like a city, the "township" of Soweto has worthwhile historical sites, a vibrant social scene, and a true cultural experience. Here, visitors can go inside Nelson Mandela's house and learn more about his history and the legacy of the Mandela family. In Soweto, travelers can spend the day eating local cuisines and shopping at hidden-gem spots such as Shova, a small design boutique that sells clothing and accessories by local designers, artworks, and other souvenirs.
10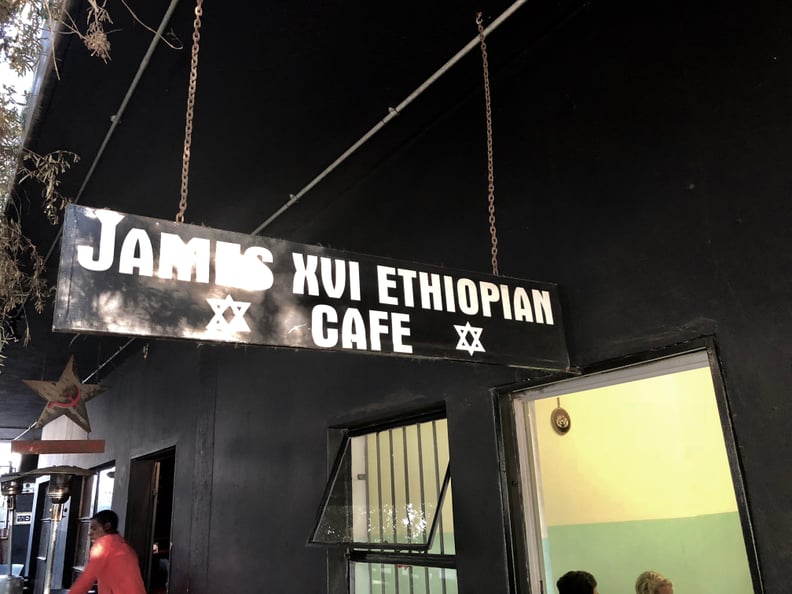 Taste authentic Ethiopian coffee
When you need a pick-me-up, head to James XVI Ethiopian Cafe for the most delicious fresh-brewed coffee and authentic Ethiopian food. No need for utensils — they'll bring out the injera, a sourdough-risen flatbread with various toppings bursting with flavor, and you just dig in.