20 Reasons to Visit the Small Island of Lanai, HI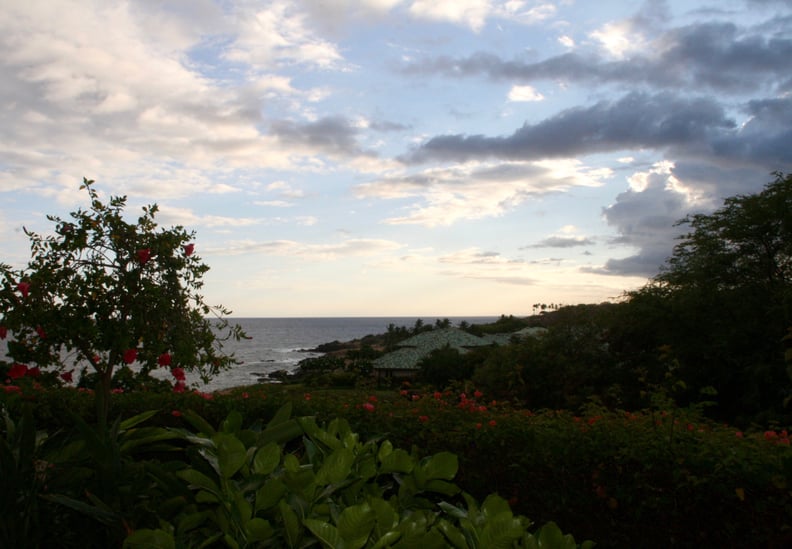 Nile Cappello
Nile Cappello
What do Pinterest users, glossy magazine editors, and Instagram influencers all have in common? A shared love of private island resorts, the ultimate gold standard of tropical luxury travel from French Polynesia to Mozambique, and a one-stop shop for overwater bungalows, private villas, world-class restaurants, premium service, and remote stretches of unspoiled beaches.
Unfortunately for most of us, admiring aspirational aerial footage from the comfort of our own couch is the closest we'll ever get to our own tropical private island vacation — after all, 13-hour flights, five-star resorts, and chef-driven steakhouses aren't exactly cheap, easy, or accessible. But as it turns out, you don't have to fly halfway across the world to get your own private-island retreat — you just have to make your way to the Four Seasons Resort Lanai.
Located just west of Maui and Molokai, Lanai is the smallest publicly accessible Hawaiian island. Some might remember Lanai as the "pineapple island," once owned by Dole and home to the world's largest pineapple plantation, but most recently, Oracle's Larry Ellison purchased 97 percent of the island, all not owned by the state of Hawaii, in 2012. Naturally, updating the two Four Seasons Resort properties on the island was Ellison's first order of business.
Though The Lodge at Koele won't reopen as Hawaii's first full-scale wellness resort until next year, the Manele Bay resort completed renovations in February 2016 — luckily for us and anyone who has the opportunity to stay at this real-life paradise. Five-star service, ocean-view rooms, and an onsite Nobu restaurant are just start of the magic that happens at the Four Seasons Resort Lanai. Scroll through the slideshow — and get your Pinterest board ready — to see what else this tropical private island has to offer.
01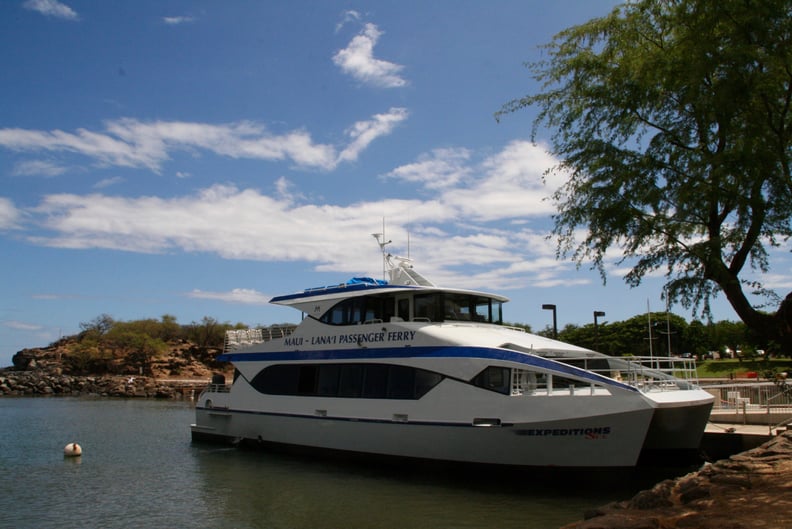 Ferry from Maui
Though Lanai has a small airport, the easiest (and cheapest) way to get over is via the Expeditions ferry from Maui. The port in Lahaina offers multiple departures per day, and cruises take about 45 minutes to an hour to arrive in Manele Bay.
02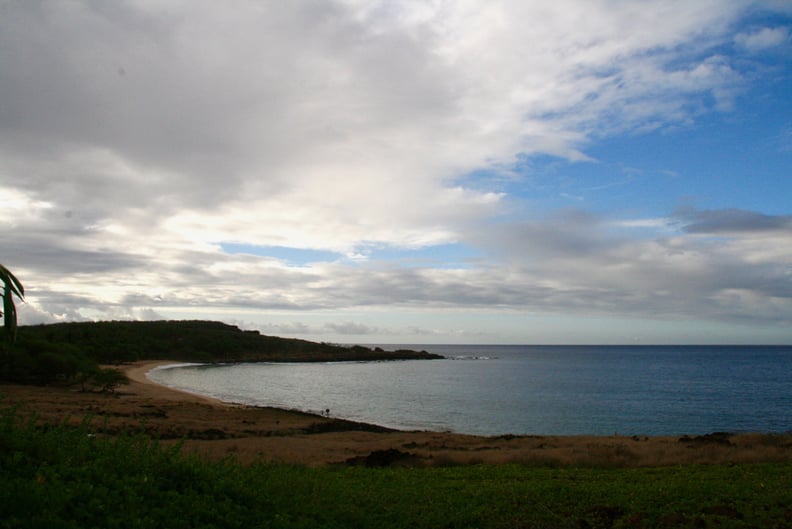 Manele Bay
As the ferry pulls in, you'll get your first look at the unspoiled beauty of Lanai. With most acreage designated as protected land, the Four Seasons Resort Lanai offers the only full-service accommodations on the island.
03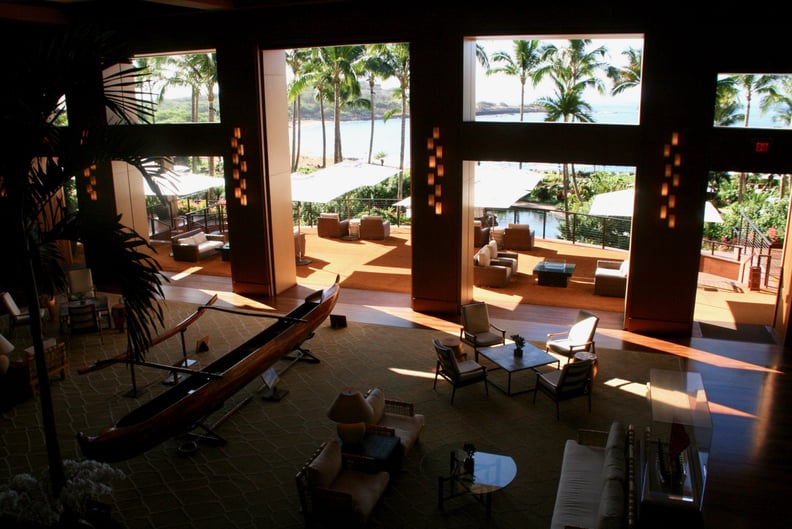 Open-air lobby with a view
Once docked at Manele Bay, guests are transported to the hotel a few minutes away where leis, shots of spiced pineapple juice, and this multilevel scenic lobby await.
04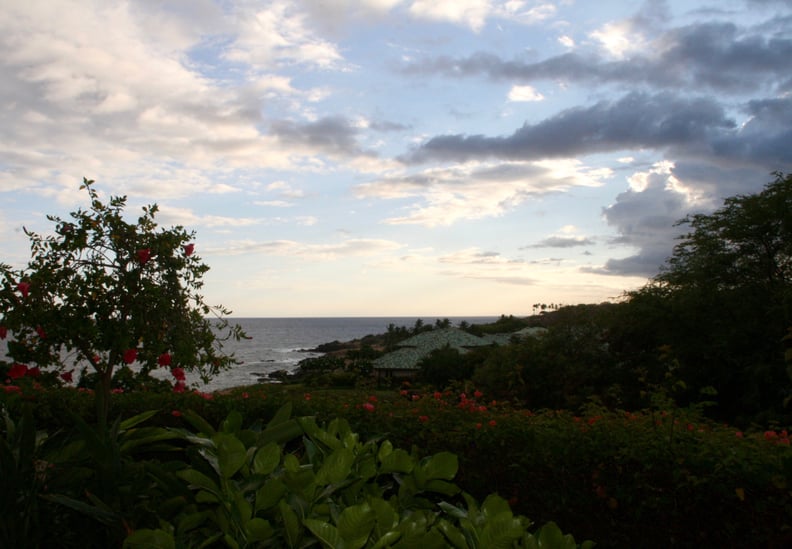 Ocean-view rooms
The postcard-worthy landscapes continue from ocean-view rooms, where patios open up toward the crashing waves and wide-open skies.
05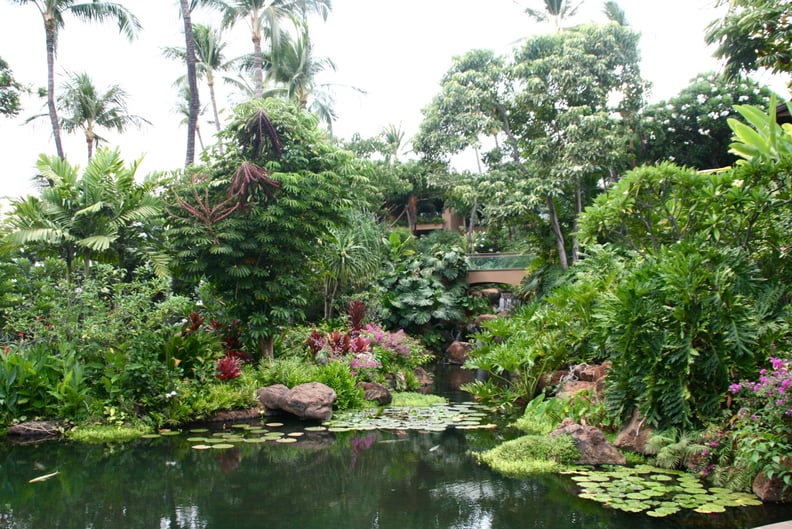 Lush grounds
Reminiscent of a tropical rainforest, the Four Seasons Resort property captures what guests will find across the rest of the island: lush greenery, serene spaces, and raw, unspoiled beauty at every turn.
06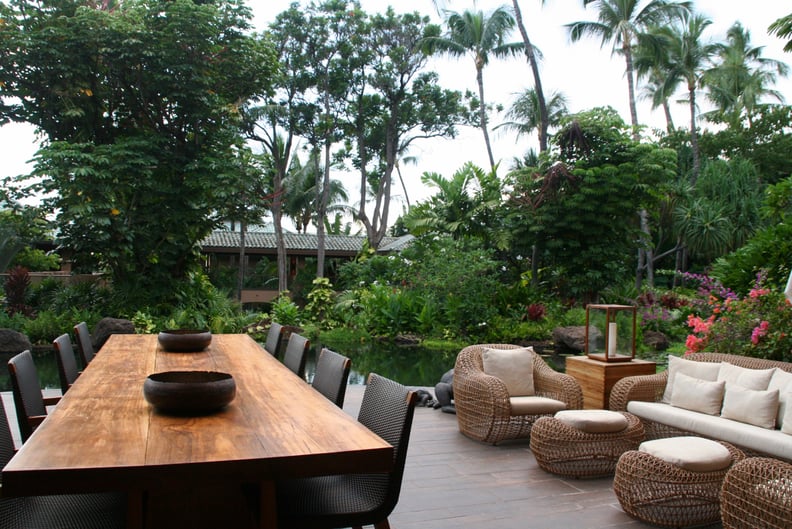 Leisure spaces
Well-designed enclaves across the property offer guests space to relax among koi ponds, wooden bridges, and palm trees.
07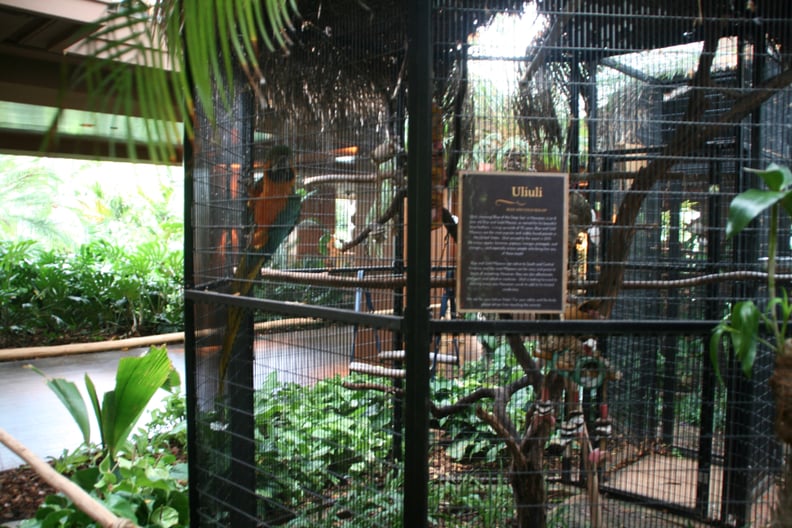 Rescue birds
Guests aren't the only ones who enjoy the lap of luxury at the Four Seasons Resort Lanai — the hotel also fosters a series of rescue birds. If you're lucky enough, you might even get to chat it up with a parrot or get up close and personal during one of the morning cage cleanings.
08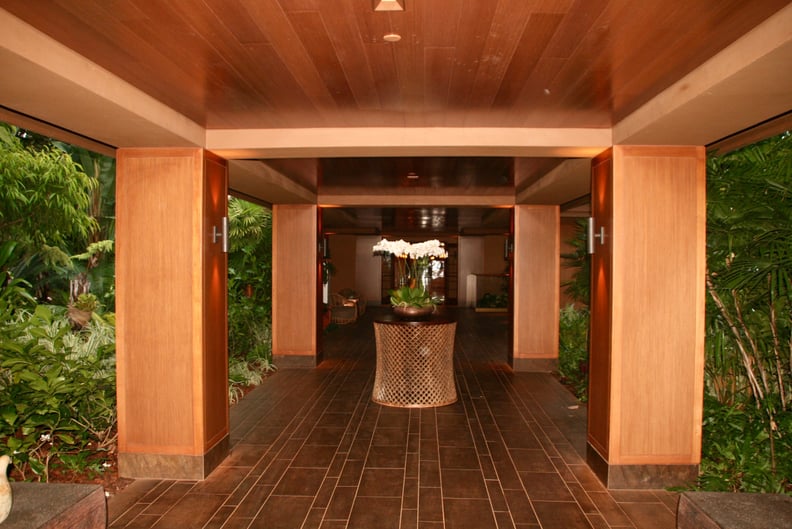 Tropical oasis
Buildings are connected via covered walkways, which help guests navigate the expansive hotel grounds.
09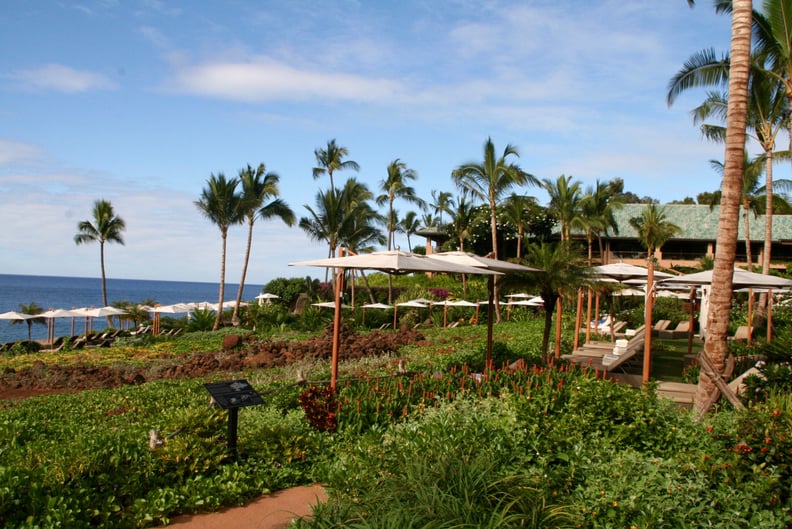 Lounge-chair life
At the Four Seasons Resort Lanai, lounging isn't restricted to the pool — chaises are spread out across tiered levels and face multiple directions, allowing guests to optimize their tanning experience and find their own personal paradise.
10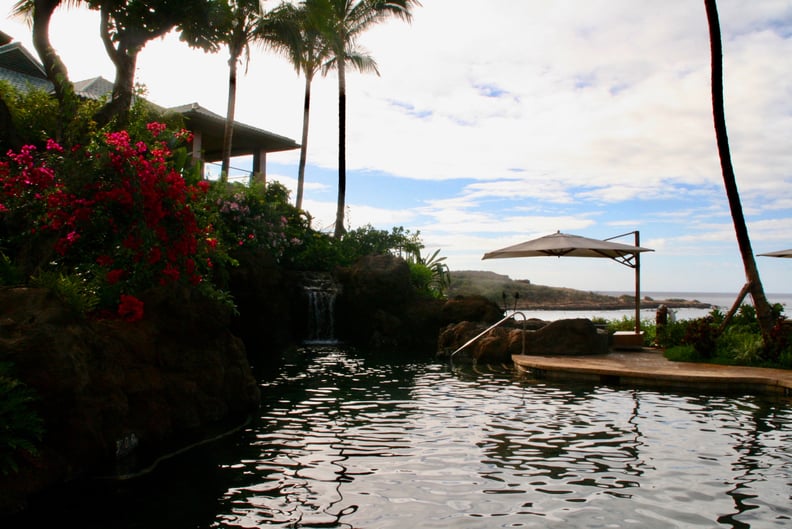 Two pools
Of course, you'll want to make sure to carve out some serious pool time! The property offers a freeform, lava-flanked main pool as well as a quieter, 18+ adults pool.
11
Personal water coolers
The five-star difference is in the service and attention to detail — including the personal water coolers dropped off within minutes of settling into the plush poolside chaises.
12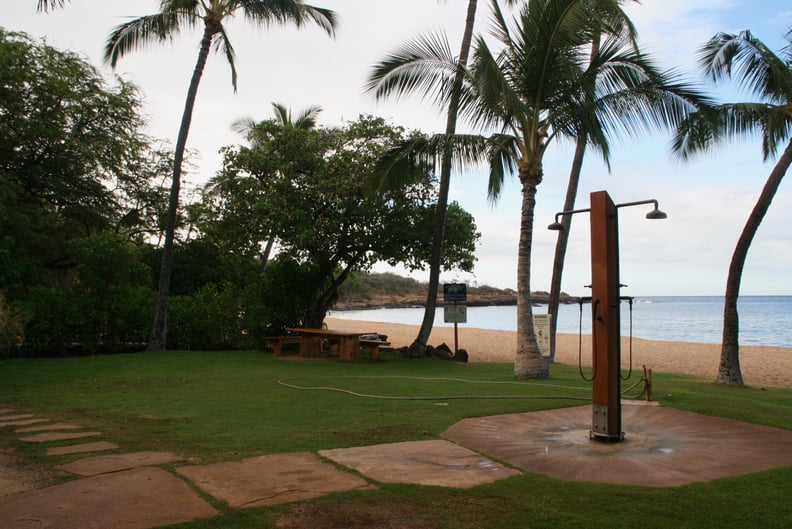 Beach service
Had enough of lounging by the main or adult pool? Stroll a couple of minutes down the paved path to the private stretch of beach, complete with chair service, outdoor showers, and water activity gear rental.
13
Magic hour
There's no better place to sip an afternoon cocktail than the onsite sports bar and game room complete with pool tables, complimentary cocktail classes, and flat-screen TVs. There's a small menu of food, but all drinks come with side snacks and a direct view out over Manele Bay.
14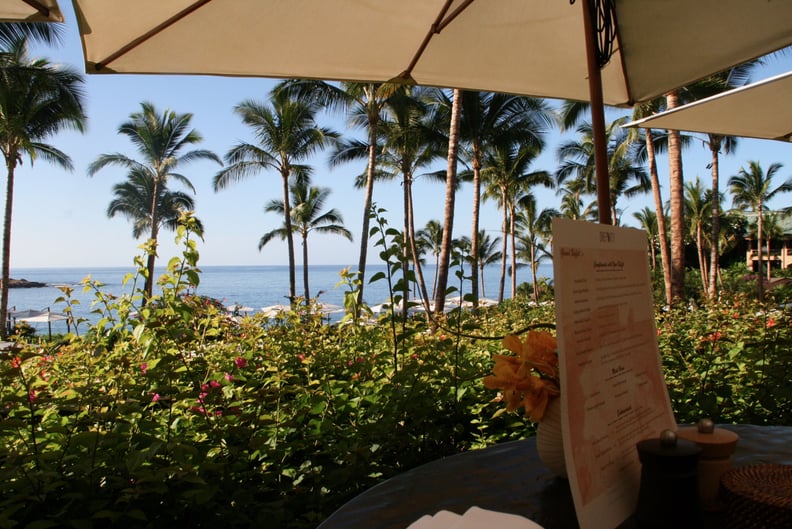 Waterfront dining
In addition to the small food menu at the sports bar, the property offers three main restaurant options: Malibu Farm, open for lunch by the pool, as well as the signature One Forty and (perhaps most exciting) an outpost of world-renowned Japanese restaurant Nobu. All three eateries offer guests tables in the shadows of blue waters and green landscapes.
15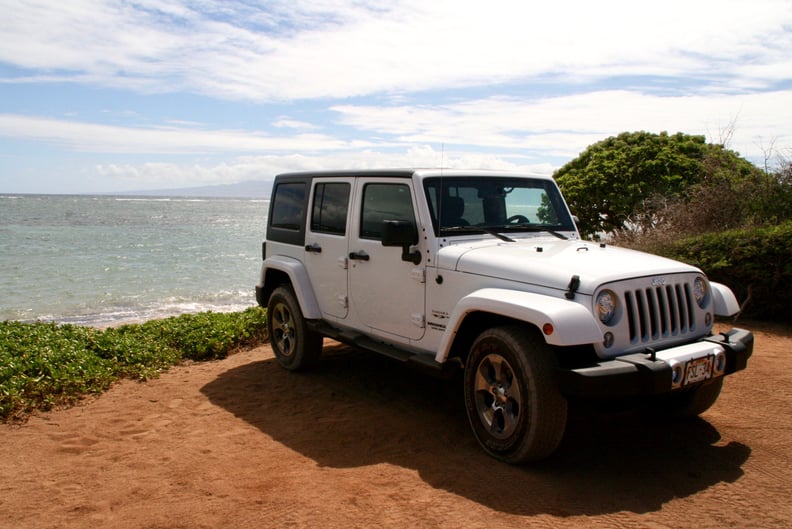 Jeep tour
The world — or at least the island of Lanai — is your oyster when renting a four-wheel Jeep through the hotel's onsite activities center. Take the wheel for the day and explore the island's remote beaches, rugged coastlines, and local landmarks.
16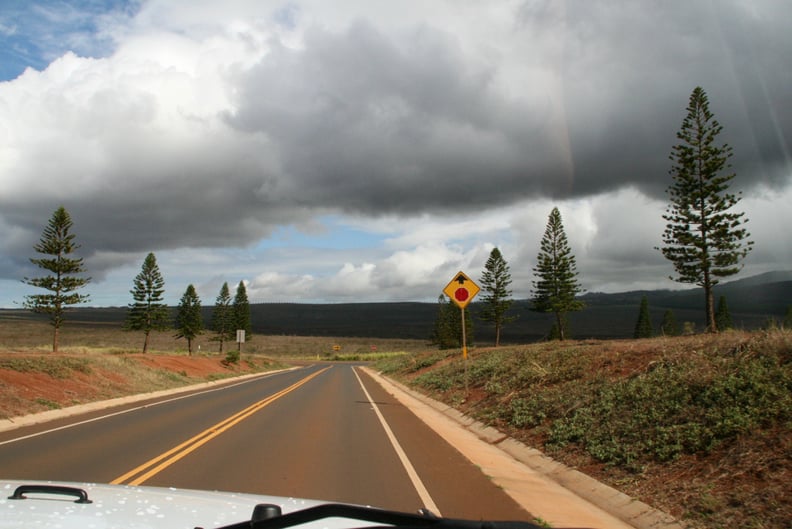 Road to nowhere and everywhere
Drive along the island's limited roads — none of which have stoplights — to see Lanai City, the Garden of the Gods, and the former residence of King Kamehameha.
17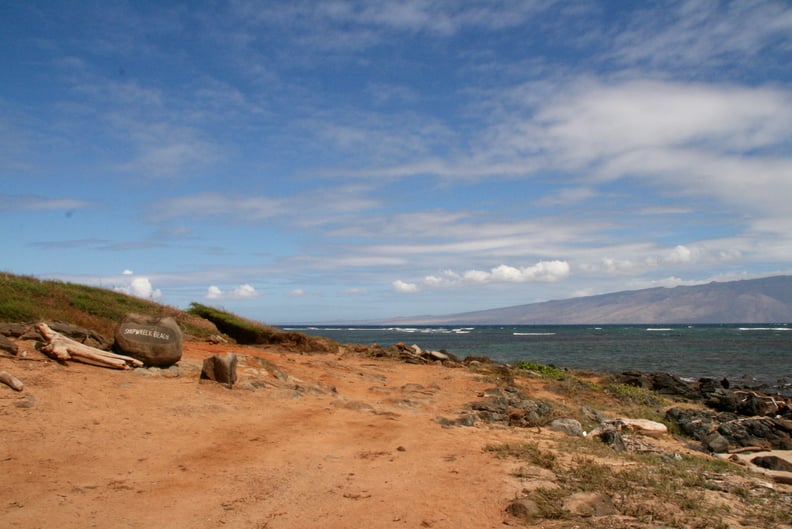 Shipwreck Beach
We chose to take our Jeep rental out to Shipwreck Beach, located across the island from the Four Seasons Resort Lanai. The secluded sands and nautical ruins are only accessible via a sandy, four-wheel road — meaning there's a good chance you'll have the beach all to yourself.
18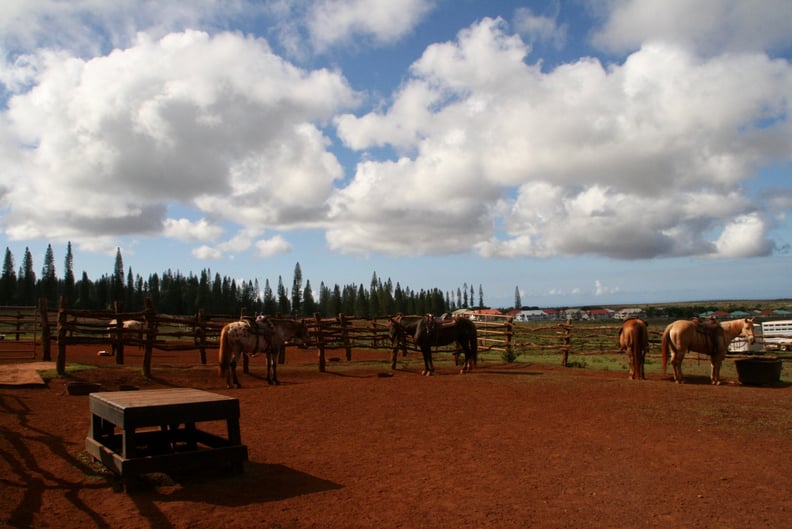 Horseback riding
Jeep tours are far from the only activity offered through the resort — guests can also opt for archery, clay shooting, ATV rides, and horseback riding at the Stables at Koele. Trail rides take guests across what was once the world's largest plantation farm, through forests, and toward scenic overlooks with panoramas of Maui and Molokai.
19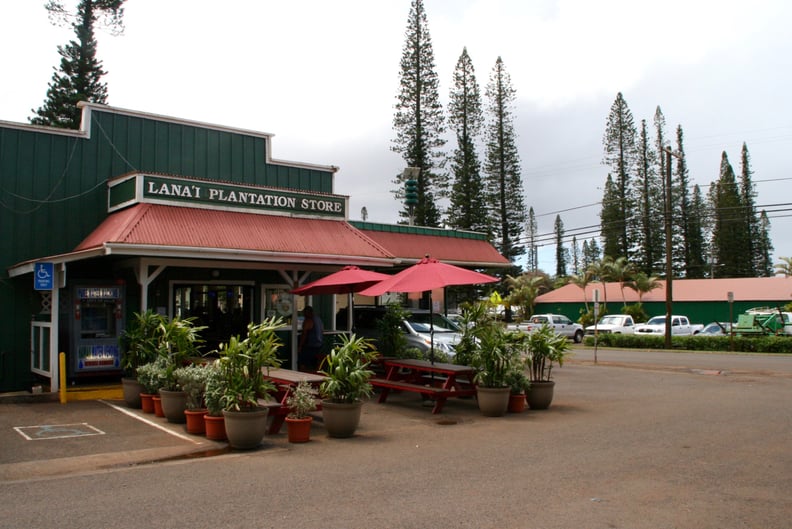 Lanai City
Island residences are concentrated in Lanai City — and locals and tourists alike flock to the Lanai Plantation Store. Part gas station, part sandwich counter, part shaved ice spot, the one-stop shop offers all you'll need to stock up for a day of adventuring.
20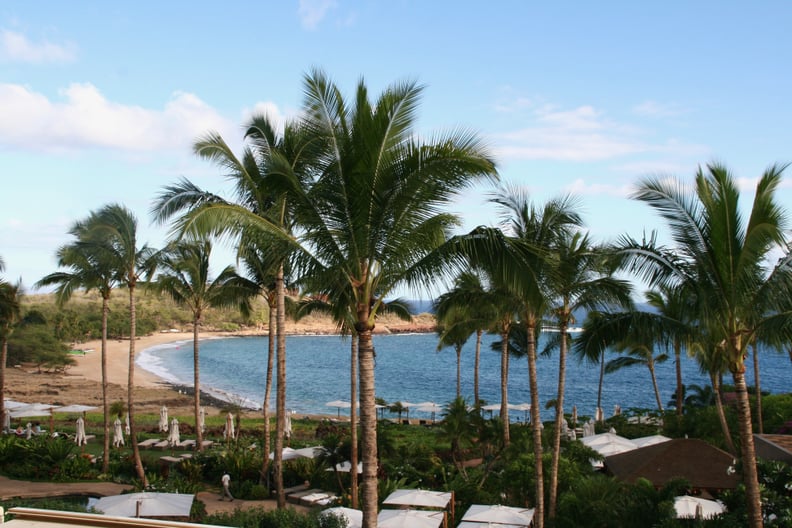 Hard goodbyes
Fair warning: you're not going to want to leave. But with a location that requires neither a passport nor a cross-global flight, you can come back for more of this private island getaway time and time again.