This Is the Best Summertime Hike in the US (If You Don't Mind Getting Wet!)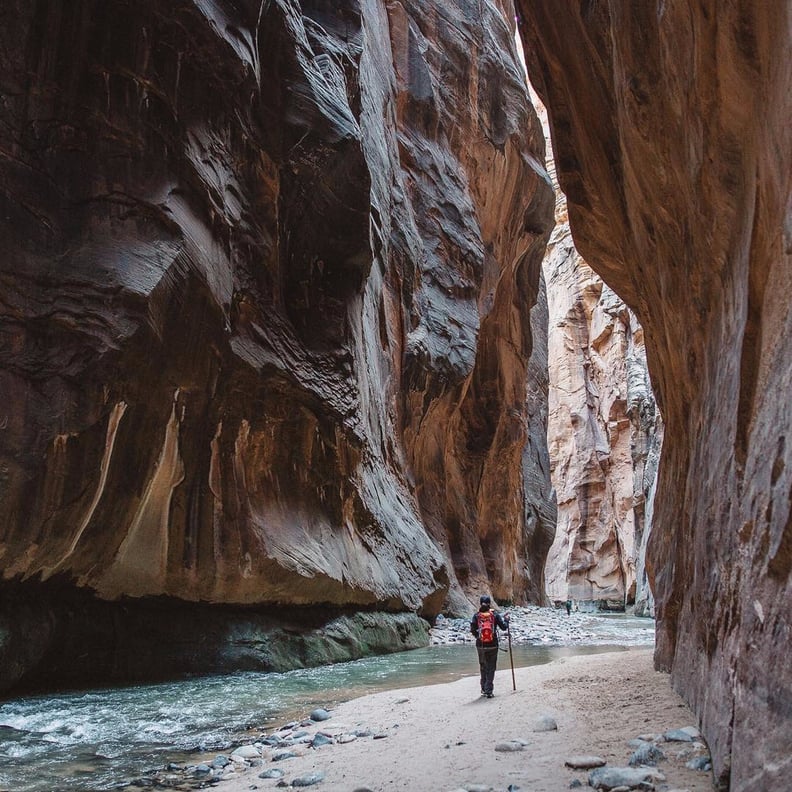 As amazing as it is to travel the world, we forget that there are stunning places to see right in our own backyard. A favorite destination among anyone who loves the great outdoors is The Narrows at Zion National Park in Utah. And even those who prefer the great indoors will be able to appreciate the beauty of this popular hike that has no trail. As the name suggests, The Narrows are the narrowest part of Zion Canyon and are enclosed by walls a thousand feet tall. The hike is a fun one to take during the warmer months since it requires getting your feet wet along the Virgin River.
One of the best times to trek through the gorge is around late Spring and Summer when the water is warmest and easiest to navigate. Water levels are their lowest compared to other times of the year when it can reach up to knee- to waist-deep from rainfall and snow. You do run the risk of getting hit by flash floods during the Summer when storms are most frequent, so be aware of weather precautions. The Narrows close when a warning's been issued by the National Weather Service, but hikers have been stranded and even killed by floods before.
Aside from the area's beauty, another reason hiking through The Narrows is so great is that it can be as short or long of a trip as you'd like. Hike in the river for an hour or, if you're feeling up to it, challenge yourself to a 10-mile all-day hike. See photos for yourself ahead!