5 Tips For Having the Palace of Versailles All to Yourself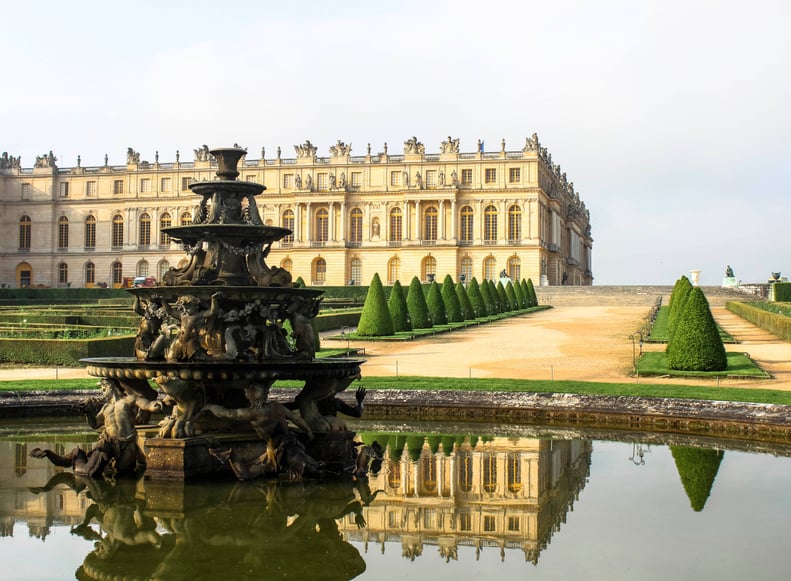 POPSUGAR Photography | Kathryn McLamb
POPSUGAR Photography | Kathryn McLamb
From The Hall of Mirrors and the King's grand apartments, to the exquisite symmetric gardens and royal stables, there is no surprise why the Palace of Versailles is a must see when in Paris. However, just as any other main attraction, this famous chateau can become quite crowded, making anyone's visit less enjoyable.
Determined to steer clear of the tourist throng, I put my detective thinking cap on and got to work researching ways to bypass the crowds when it came to this French landmark. After spending a good chunk of time online investigating, I was able to time our visit to Versailles just right so that my husband and I practically had the grounds to ourselves. We joked with our friends we had rented out the palace, because for a while there was not a single soul around!
If visiting Versailles is anywhere in your near future or on your bucket list, listen up. I'm here to share the five tips — all of which are surprisingly simple — I uncovered so you can plan accordingly and maximize your time at this one-of-a-kind estate. Let's get started!
01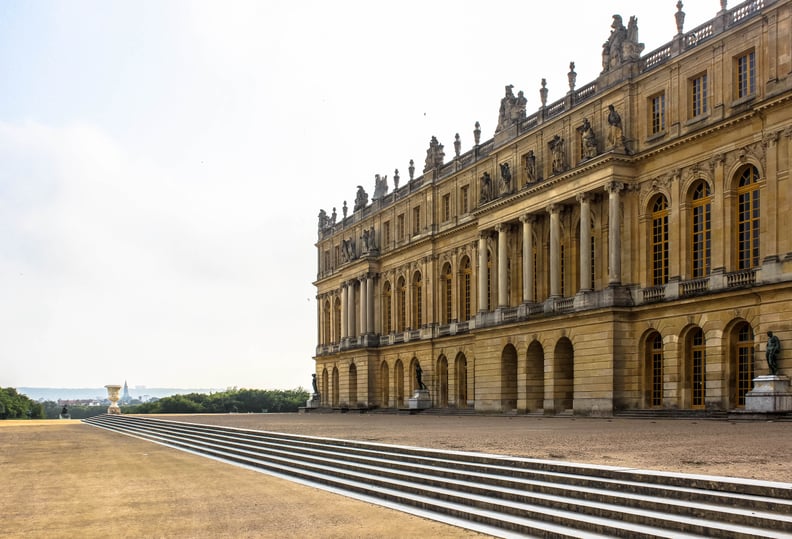 Book Tickets in Advance
Avoid the mile-long lines and endless wait times by booking tickets in advance of your visit. This way, you will have the luxury of skipping the cluster of crowds and get right to exploring with less people around.
In addition, because there are so many different ticket options for Versailles, it is extremely helpful to know exactly what you want to see during your visit. For instance, we only wanted to explore the palace and the gardens, so the Palace ticket was our best option — which was also the cheapest!
If you are visiting the palace between the months of November and March, and happen to be in the area during the first Sunday of the month, the Versailles Estate is open and free of charge for all visitors on this particular day. While you'll save on costs, be sure to keep in mind though that this free entry is sure to attract large crowds!
02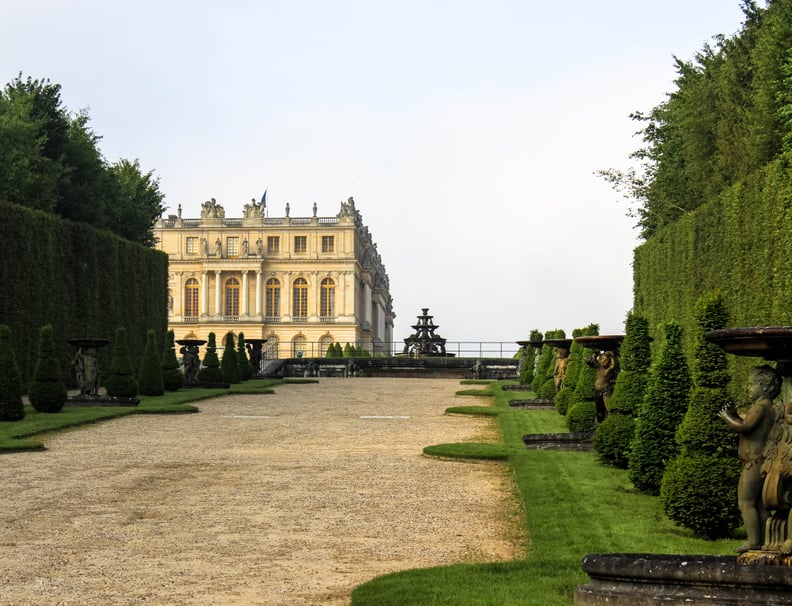 Take an Uber
While I'm a huge advocate for public transportation since it is usually the cheapest option for getting around when traveling — besides walking, of course! — if you want to avoid the crowds when visiting Versailles, taking an Uber is the way to go.
Since there have been so many train strikes in and around Paris, taking an Uber will be a much more reliable source to ensure you arrive to the palace at your desired time. Not to mention, the walk to Versailles from the train station takes a good 20 minutes, whereas an Uber will bring you right up to the gates.
I recommend spending the extra money, and then saving on costs by taking the train back to Paris, or your original destination. Be mindful that the drive to Versailles from Paris takes around 45 minutes, so make sure to add that time in your itinerary when making your plans.
03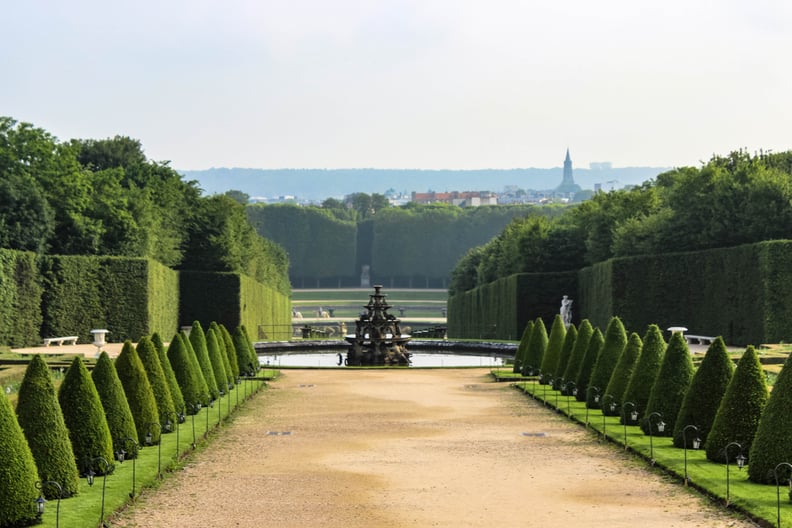 Explore the Gardens First
Some visitors are so engulfed with the idea of exploring inside the palace that they forget there's about 2,000 acres of land to discover outside. With the meticulous manicured lawns and awe-inspiring stone sculptures to the 50 water fountains and over 200,000 trees and flowers planted, these French gardens are truly a sight to see.
And the best part? The gardens open before the palace! That's right — the gardens open at 8:00 a.m., whereas the palace opens at 9:00 a.m.
That said, I highly recommend exploring the gardens first. Most people aren't aware of the fact the gardens open earlier, so by being at the estate right at 8:00 a.m., you will most likely be one of the few visitors — if not the only one! — exploring.
Now, if that's not the "early bird getting the worm," I don't know what is!
04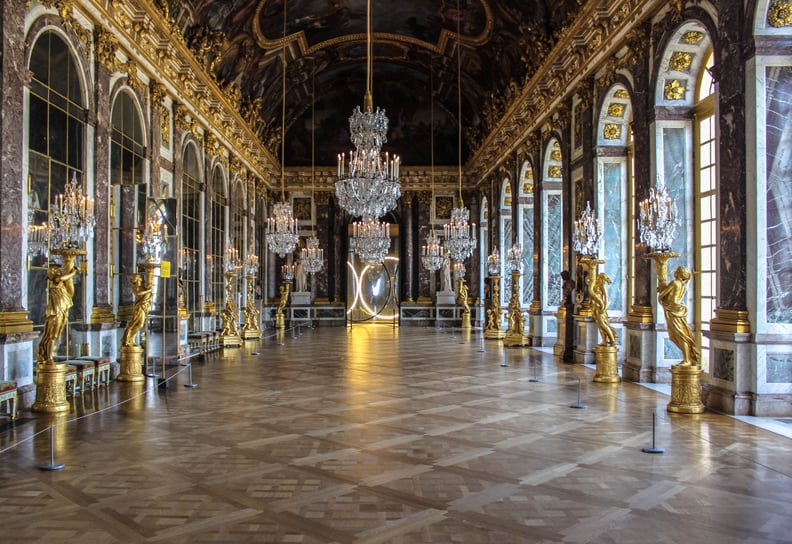 Know Your Must-See Rooms Ahead of Time
Chances are when you think of Versailles, The Hall of Mirrors comes to mind. And, with good reason — this is the most famous room in the entire palace. Unfortunately, big crowds can come with its mega popularity.
Because this hallway was our biggest must see when it came to roaming around the palace, we decided to head to this room first. And, by that I mean we ran! Luckily, this approach worked in our favor, as there was no one around when we arrived.
After taking in this breathtaking masterpiece of history, we then traced our way back to the beginning of the self-guided tour and explored the remaining rooms.
By knowing your must sees ahead of time, you can go to those designated areas first and avoid any crowd crushes. Not to mention your pictures will have fewer people in them, too!
05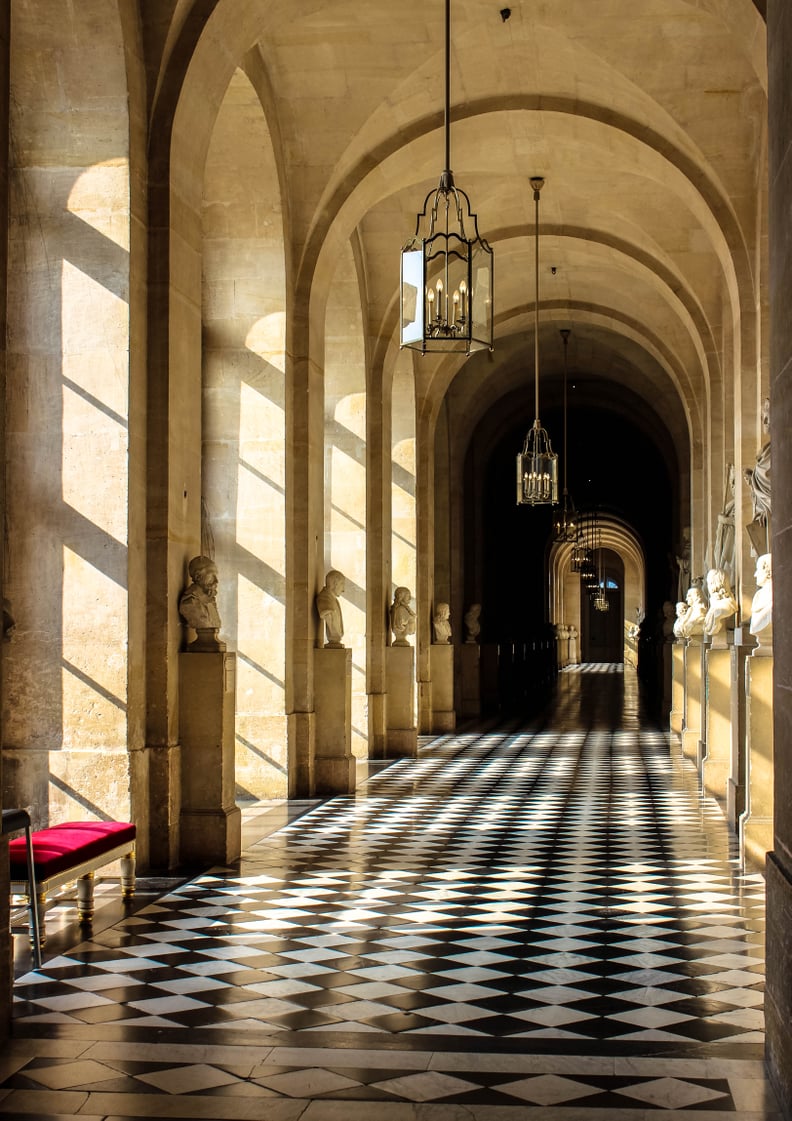 Avoid Weekends, Holidays, and Mondays
Visiting Versailles on weekends, holidays, and during the peak travel season can only lead to one thing: swarms of tourists wanting to explore as much of this palace as you. Therefore, do your best to avoid the pushes, shoves, and frayed tempers that can emerge from a big crowd by planning your visit on a weekday.
Just be sure not to come to Versailles on a Monday. If so, you will be the only one around, but you won't get past the shining golden gates . . . as the palace will be closed!