The Most Instagrammable Spots at the Newly Renovated Palms Hotel
If you haven't heard, The Palms has undergone a serious makeover. Gone are the days of Ghostbar and The Real World shenanigans. Now, The Palms touts itself as a gold-gilded destination for those who want the finer Vegas experience along with their all-night partying. The $620 million renovation includes new rooms; installations from renowned artists like Damien Hirst, Dustin Yellin, and Jeff Koons; a Blink-182 residency at The Pearl Theater; and innovative cocktail selections — all waiting to be captured on Instagram.
In addition to eight restaurants (four of which open later this year), The Palms is opening a 73,000-square-foot pool club in 2019, which will accommodate up to 5,000 guests at a time and be open on a year-round basis. Needless to say, get your waterproof phone case ready.
We took a tour to see the updates to the property ourselves, so you can plan out your next Vegas photo session.
The Palms Balloon Wall
Upon arrival to the newly renovated casino, be sure to grab a photo in front of the balloon wall. Beware, though — there will be a line.
Front Desk Art
Checking into your room might be a transcendental experience, thanks to the "Wish You Were Here" installation, created by artists Olivia Steele and Keegan Gibbs. The best time to get a photo? Late night or the early a.m., when most patrons are asleep — or still partying.
The Unknown
The Unknown Bar, named for the Damien Hirst shark installation that floats above it, is located in the center of the casino floor.
APEX Social Club
Ghostbar is dead — RIP — but in its place is APEX Social Club, which boasts a 180-degree view of Vegas. The 8,000-square-foot space has been transformed into an open-air boutique nightclub. To get the perfect photo, avoid the flash on your phone and instead light your pic with the flashlight — or a LuMee.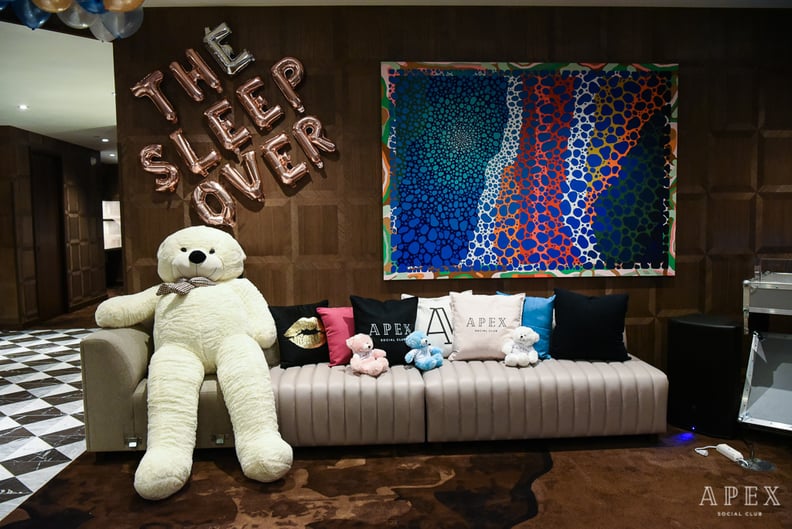 Theme Areas
Additionally, you can snap some pics inside the themed areas of APEX.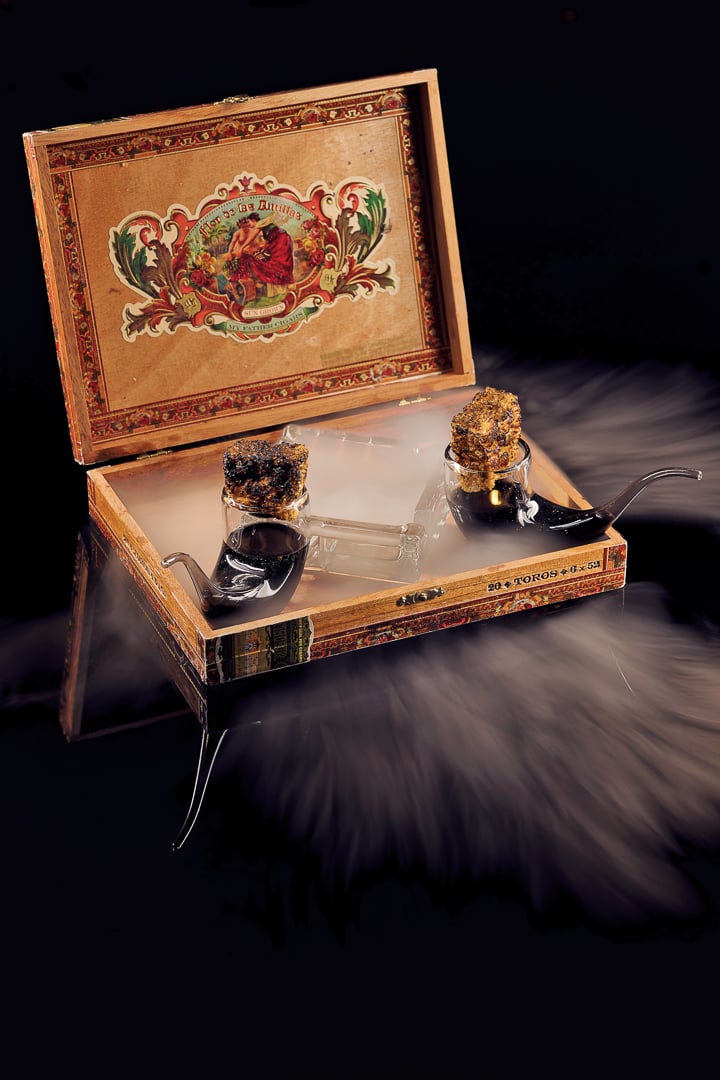 Camden Cocktail Lounge
If you're into cocktail porn, head over to Camden Cocktail Lounge for a drink that's equally fun to watch getting made as it is to drink. The menu is intended to surprise, delight, and be captured via iPhone. Try The Hef, a mezcal- and charcoal-infused cocktail that's served in glass smoking pipes.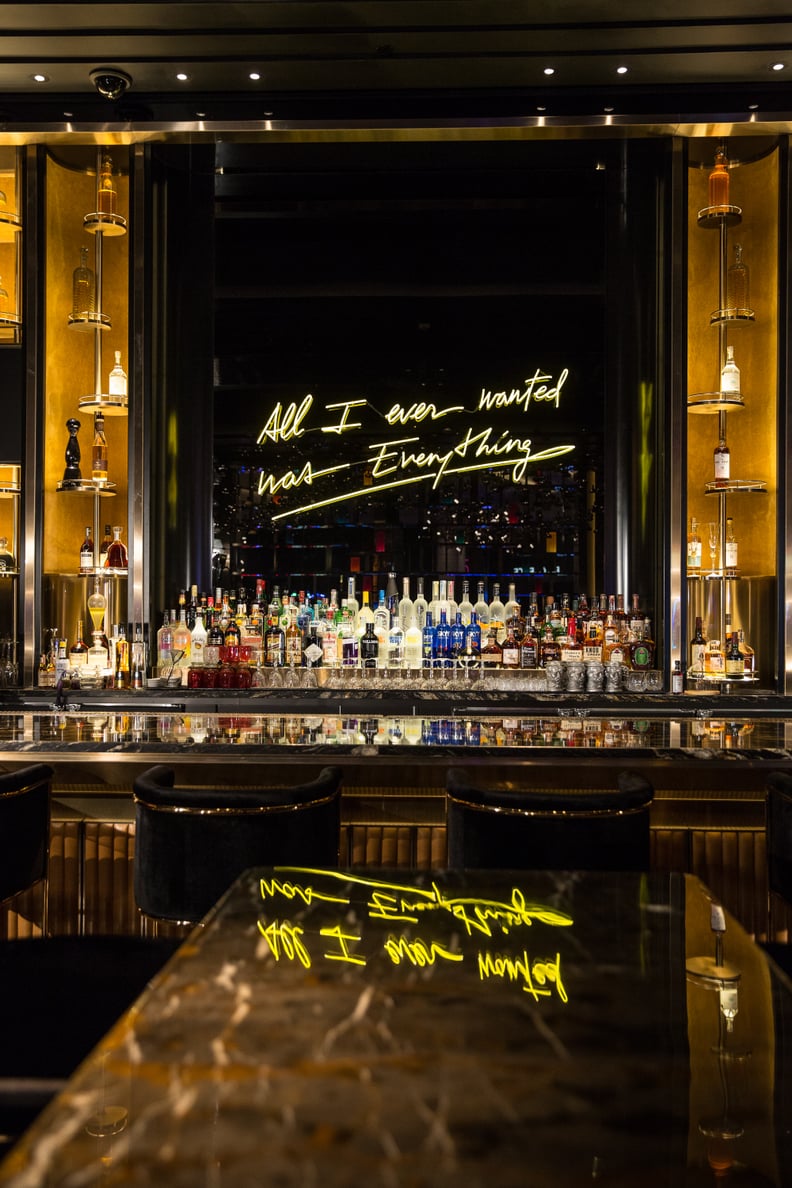 Camden Cocktail Lounge
The bar at Camden is also illuminated with neon script.
Resort Guestrooms at the Fantasy Tower
All of the rooms in the Fantasy Tower are newly renovated, with sprawling views of Vegas. The Resort Guestroom is spacious and wallet-friendly, so you can spend extra cash on a Magic Mike Live ticket or a show at The Pearl. If you want something more extravagant, Palms still offers The Real World Suite in the Ivory Tower for $1,500 a night.
Lucky Penny
Want to feast on a good ol' brunch, any time of the day? Lucky Penny has plenty of delicious and 'gram-friendly foods and is open 24/7. Try the Chai Latte French Toast and thank us later.
Scotch 80 Prime
Everything about The Palms's steakhouse, Scotch 80 Prime, is Instagram-worthy, but if you want true food showmanship, order the Tableside Fire & Ice Banana Split. The bananas and ice cream are caramelized and churned right in front of you and served with a colorful array of toppings.