We're Officially Moving to Turks and Caicos to Play With Rescue Puppies on the Beach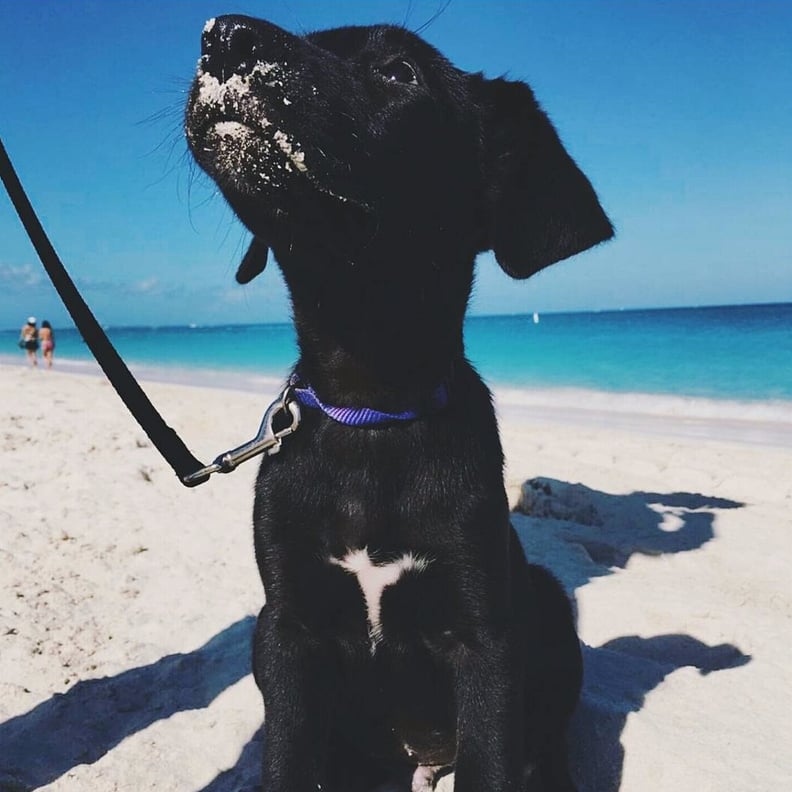 You know what's even better than lounging on a gorgeous beach with clear blue waters? Having an adorable puppy on your lap while you soak up the sun. And guess what? You totally can.
An amazing dog rescue called Potcake Place allows you to take its puppies to the beach to help socialize them. The nonprofit organization is based in Providenciales on the Turks and Caicos Islands and takes in homeless puppies regularly. According to its site, it has over 50 potcakes (a name for dogs in the Bahamas and on the islands) in foster care at any single time, with five to 15 puppies available for immediate adoption. The best part is that adoption is free, though the organization does accept donations to cover vaccines and preventative care.
Potcakes got their name because locals would feed strays the caked remains of their cooking pots. Potcake Place says that the dogs are extremely "smart, loyal, and loving" and that they typically grow up to be around 45 pounds.
If you're not yet ready to give a puppy a forever home, you can take one to the beach for a maximum of two hours each day, six days a week.
See some adorable photos ahead!