Would You Trek to This "Deadly" Swimming Hole in Hawaii Just For the 'Gram?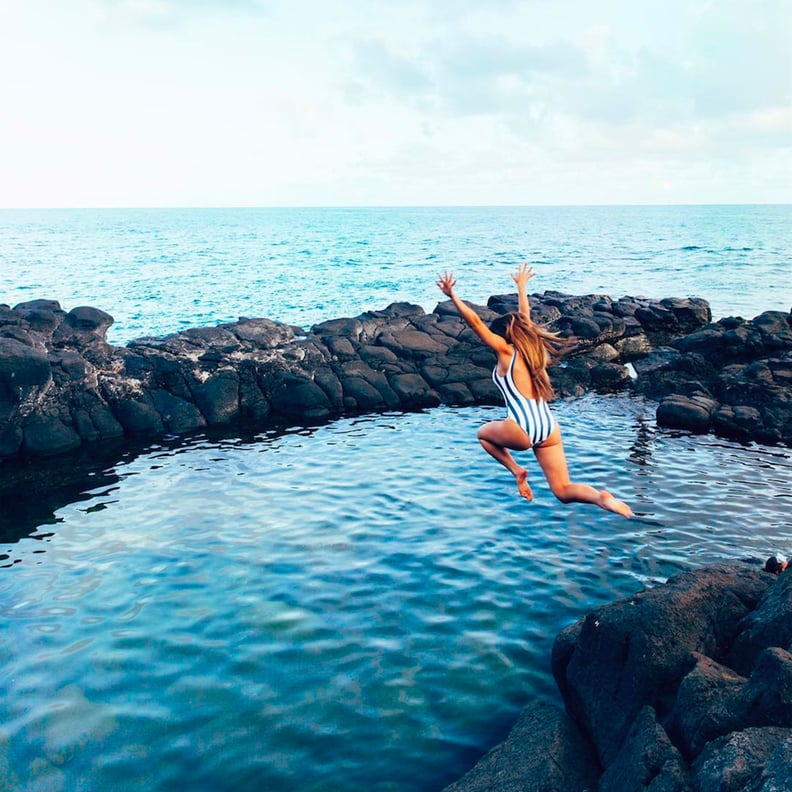 Queen's Bath swimming hole on Kauai's north coast might look beautiful, but it can actually be really dangerous. The naturally occurring sinkhole sits inside black lava rock but is exposed to rough surf waters at times, which is what makes it particularly dangerous to swim in if you're not careful. This swimming spot in particular has experienced drownings because of waves and the current, so it's imperative to check the weather before making the trek to these turquoise waters. If the waves are supposed to be under four feet, it should be safe to take a dip.
Don't think your daring swim in Queen's Bath will be easy to get to, though. No, swimmers have to trek through rough lava rock just to get there. But once you make it to this beautiful oasis, you can swim with some of Hawaii's most loved creatures, like ghost fish and angel fish.
So what do you think — is this serene-looking swimming hole worth all the danger? Many, many people, including those who shared all these photos, seem to think so. As for me, I'm good staying inland.