Insider Tips For Saving Money on the Great Summer Road Trip
Picture this: the windows are down, your favorite tunes are filling the air, and there's nothing but the open road ahead. Oh yeah, we're talking about the great American Summer road trip. This country is so vast and diverse, you can take a completely different trip just about every year. Mountains, rugged coastlines, sandy beaches, 250-foot-tall sequoias – it's all here.
But we get it – funds can get tight. Don't let that stop you from planning your dream route! We asked the experts to weigh in on their proven methods for slashing costs of the great Summer road trip. So get your playlist ready, wanderlusters.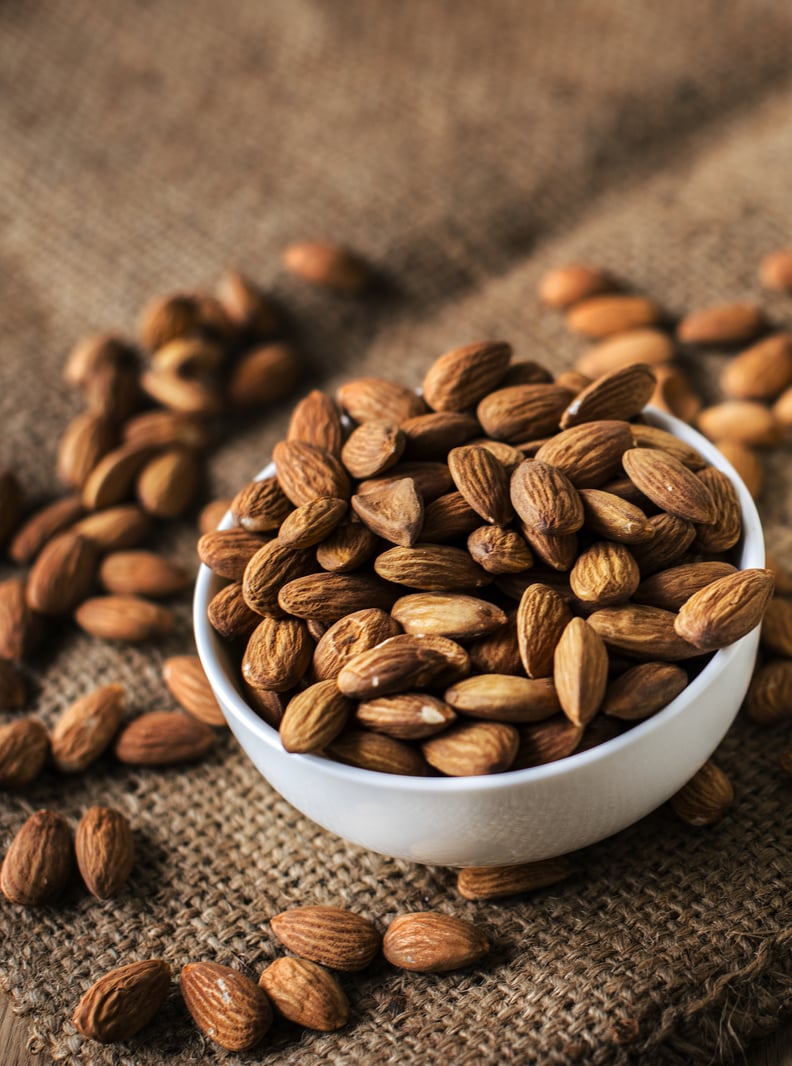 Pack Your Own Snacks
OK, real talk: great snacks totally make the road trip experience. Even if you're not usually a big snacker, chances are you're going to want something to nibble on while navigating the open road. It's not only cheaper to bring your own, it can be a much healthier option, too. So pack up, adventurers! Once your suitcase is ready to go, fill a cooler with all your favorites (like hummus, fresh fruit, vegetable sticks, sliced cheese, etc.) and keep the dry stuff – like nuts, trail mix, oat bars, and other goodies – in large snack bags.
Use Money-Saving Apps
There are so many apps out there designed to save major bucks. Jeff Hoyt, editor-in-chief of MoneyTips, told POPSUGAR, "It used to be a phone was only good for making reservations, but today's smartphone apps and websites can save you cash in a variety of ways. Find the cheapest gas around with GasBuddy, find last-minute discount hotels through Priceline, check Groupon for restaurant deals on the road, and use Waze to avoid traffic jams to increase the quotient of fun time to travel time. And Waze will help you find cheap gas, too!"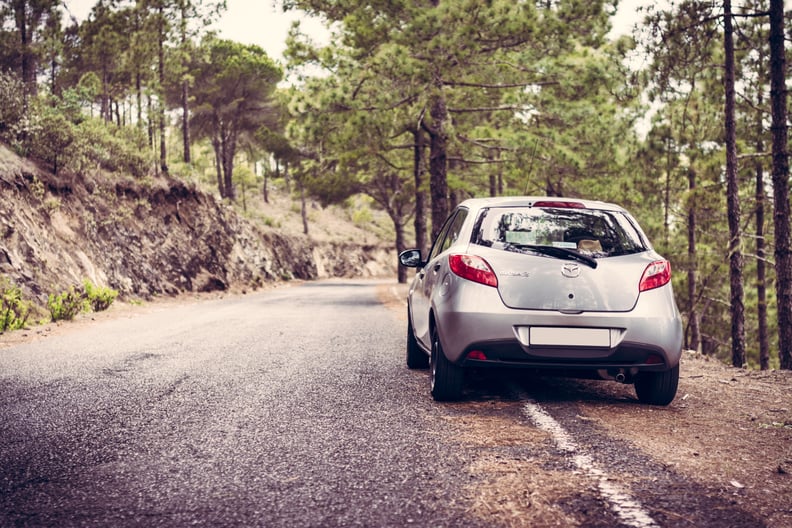 Check Your Car Before You Hit the Road
Roadside emergencies can definitely put a dent in your vacation budget, so Consumer Reports recommends taking your car in for a pre-trip inspection to prevent unexpected troubles on the road.
Even ensuring your tires are properly inflated can save you cash. Research shows properly inflated tires can boost your fuel economy by up to three percent. And when you're driving hundreds of miles, every little bit goes a long way.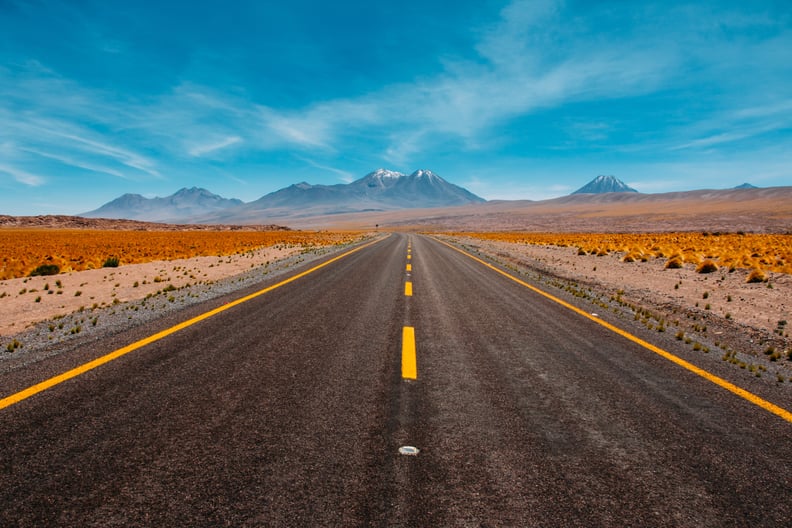 Blaze Your Own Trail
Rather than go where the crowds are flocking, consider an off-peak or lesser known route to avoid paying high season prices. As an option, Hoyt recommends driving through the country's stunning mountain ranges and staying in ski towns. Resorts rates are typically lower than during prime ski season, yet the scenery is still spectacular and offers a ton of options for affordable outdoor activities (like hiking, fishing, rafting, etc.).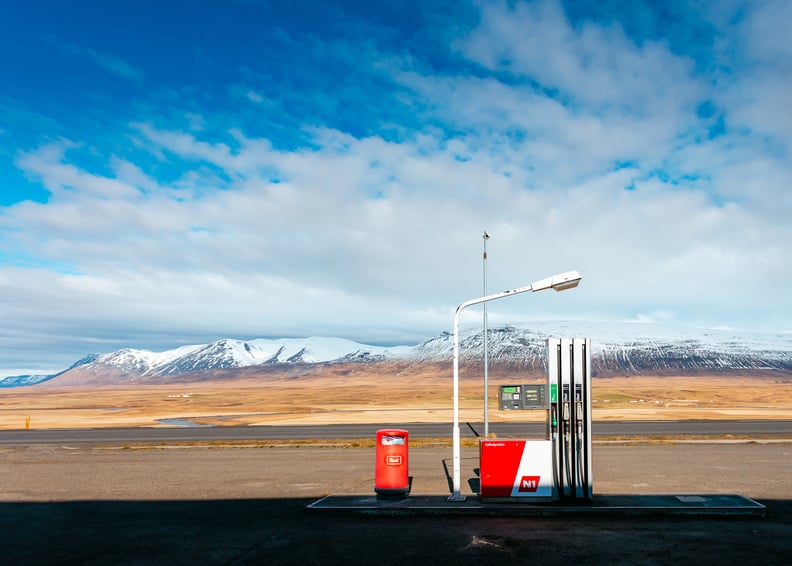 Don't Overpay at the Pump
When it's time to fill up, be careful you're not spending more than you need. Justin Steuer, CEO and travel consultant at Teach by Travel, told us that the closer the gas station is to the highway, the higher the rates tend to be. By simply driving a mile or two off the exit, you can generally find much better prices.
In fact, Consumer Reports told POPSUGAR that when checking GasBuddy this Spring, it found a gap of 92 cents per gallon between two Chicago gas stations just a few blocks apart. If you're filling a 20-gallon tank, that's a difference of $18.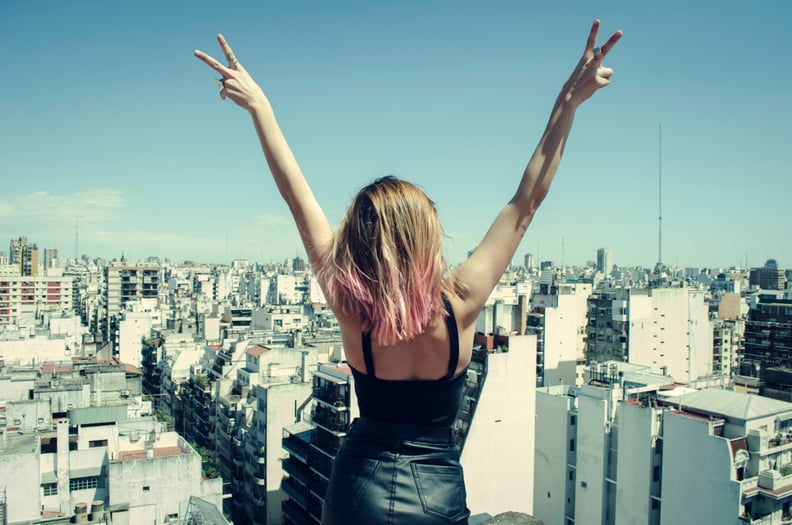 Stay and Explore Like a Local
Erin Ellis, an accredited financial counselor with Philadelphia Federal Credit Union, recommends looking into home-sharing platforms. They typically offer better rates than big-name hotels and come with the bonus of a local host who can give you the skinny on the best non-touristy places to eat and visit around town. Ellis told POPSUGAR, "Instead of standard hotels for accommodations, look into house-share services or B&B rentals. This option not only saves money, but allows you to experience the destination as a local. When it comes to things to do, check out local coffee shops and bookstores that are off the beaten path. They will typically have community boards with event postings not usually advertised to tourists."
And don't forget – if you're driving to or near a national park, camping is always a hyper-affordable option, too.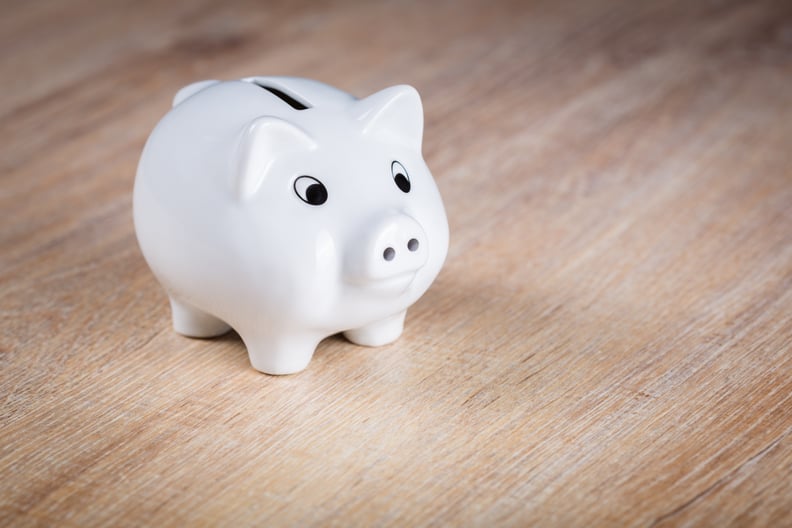 Budget and Plan
It's important to set a budget beforehand so you know how much you can (and should!) spend, and then stick to it. When planning your trip, Matt Gellene, a Merrill Edge executive, told us it's helpful to treat your vacation savings as monthly expenses.
"Treat your saving goals, like saving up for a road trip, as monthly expenses. Take that money off the top of your income and not from what's left at the end of the month."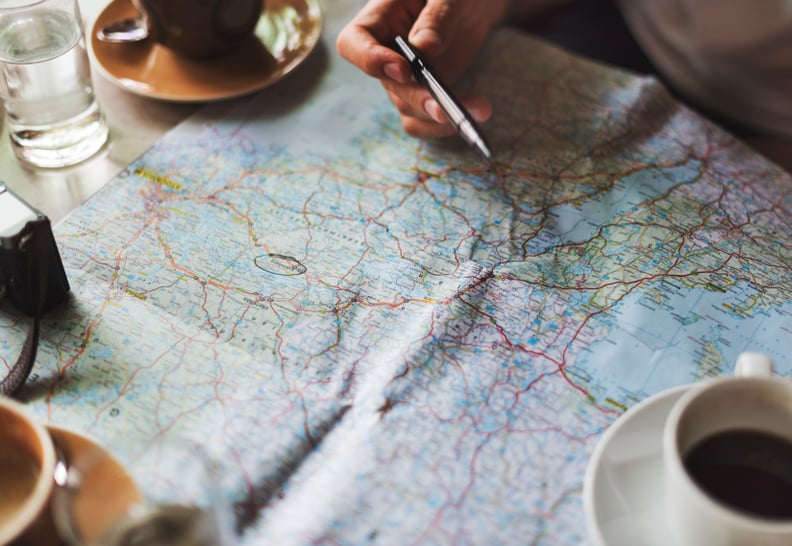 Know Your Backup Plans
Even with ample planning, we all know that sometimes things just happen. Justin Tysdal, CEO and travel expert with Seven Corners, told POPSUGAR it's important to plot your route and backup plans ahead of time, so you'll be prepared to handle any unwanted surprises.
"Always be sure to plan ahead with your travels. While every smartphone and many cars come with GPS, there's no accounting for accidents, construction, or road closures that can be unforeseen. Having some backup routes planned will save you not only time, but gas and patience as well."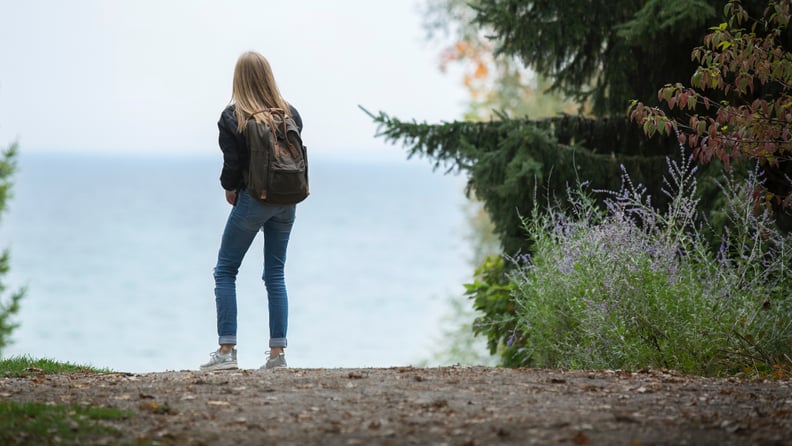 Scope Out Free Attractions
Even on the most scenic trip, you can't spend all your time in the car. When you want to stop to stretch your legs and explore, Hoyt recommends finding fun yet free attractions to get a taste of the town without shelling out major funds.
"A few weeks before starting your trip, consult the weekly entertainment calendar of the daily or weekly newspaper in your destinations to find low- or no-cost events. Sharing a free concert or fireworks show with the family could be a vacation highlight. When you arrive, try local information centers, your hotel concierge, or local publications for any discount coupons or offers at local attractions. You may find excellent unadvertised deals."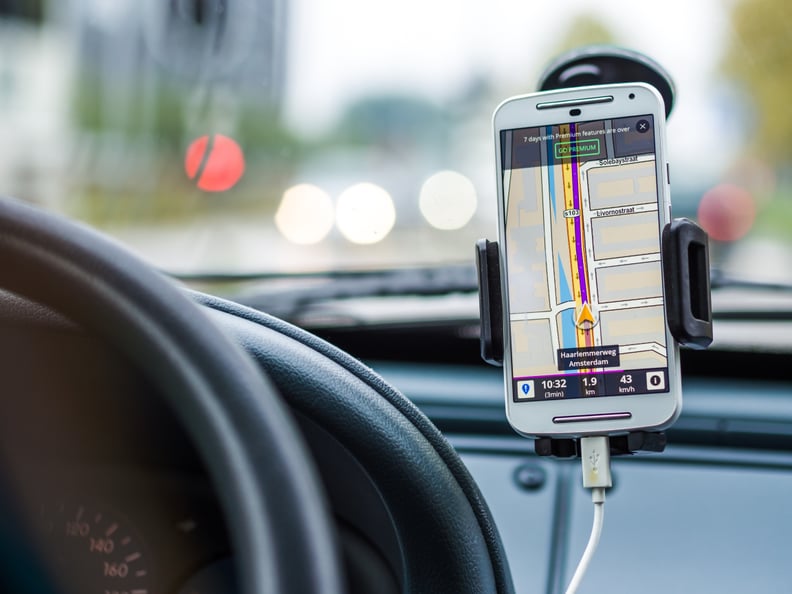 Check Your Data Plan
Driving through the mountains or countryside might offer stunning views, but it also means you're going to navigate through areas where you'll be in constant digital roaming. And if you're using your phone as a GPS to find food, gas, and lodging, you're likely to go over your data plan. Consumer Reports recommends looking into an unlimited data plan to avoid getting hit with a four-digit phone bill upon your return.