Hawaii's Most Instagram-Worthy Hotel Is Basically a Pink Palace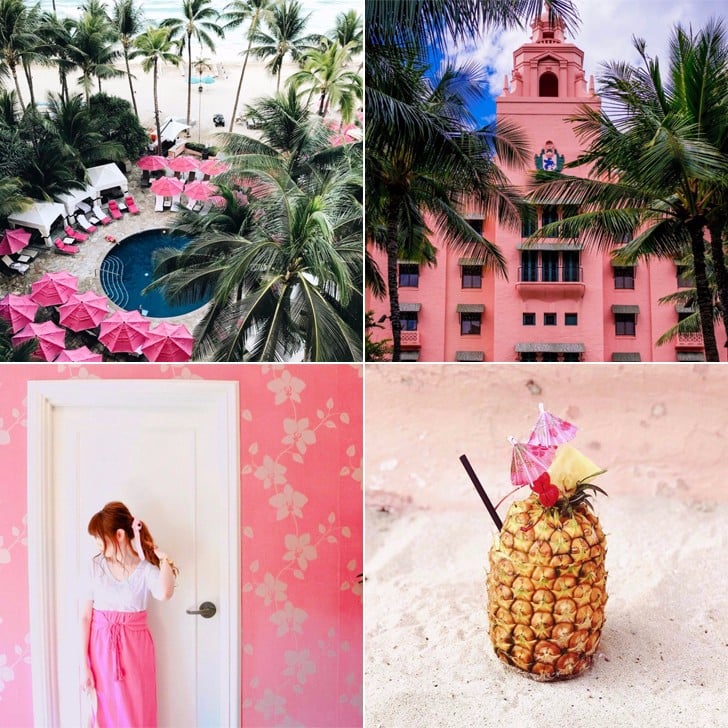 Not only is the Royal Hawaiian hotel in Honolulu, HI, the perfect shade of pink, but it's also one of the most extravagant and famous hotels on the island. It has appeared in numerous movies and TV shows. Old Hollywood stars like Elvis Presley and Frank Sinatra used to stay at this pink palace. Nowadays, travel bloggers are flocking to the hotel for a unique, tropical experience.
You'll find pretty hues of pink on walls, umbrellas, and even pancakes at the Royal Hawaiian. It's right next to the beach, so the ocean views are incredible. How much does it cost to stay in this gorgeous hotel? Rooms start at about $309 per night, but you'll live the lavish life if you stay here, so it's totally worth it. Take a look at all the pretty photos of this beachside retreat.