These Clear Blue Sand Dune Lakes in Brazil Look Like an Unreal Desert Oasis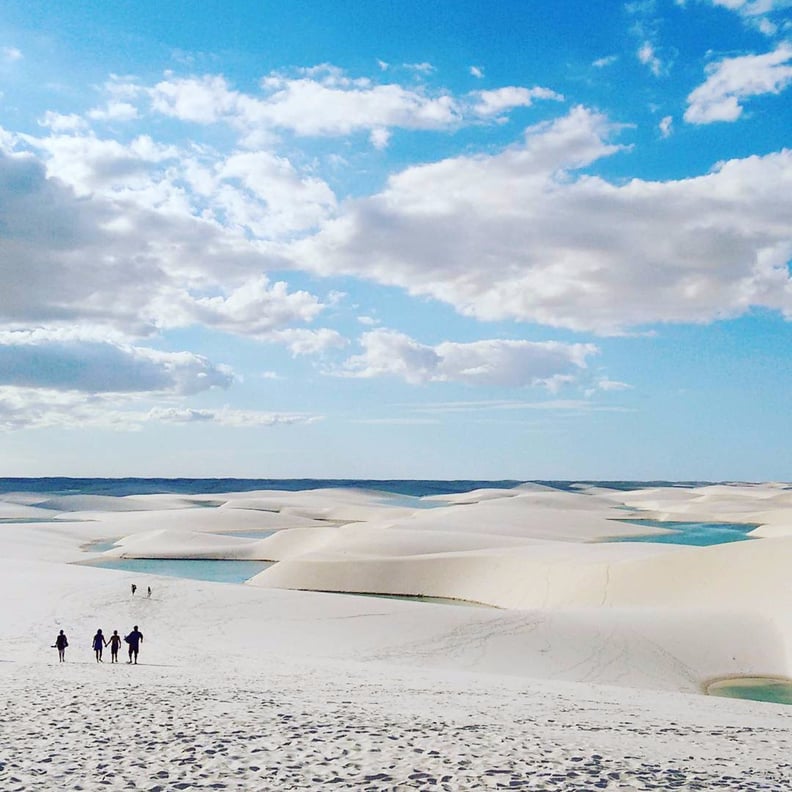 Seeing clear blue pools of water in between miles of stretches of sand would make you think you're witnessing a mirage; except the lakes of Brazil's Lençóis Maranhenses are a completely real and natural phenomenon. The national park, whose name translates to "bedsheets of Maranhão," is famous for its sand dunes but interestingly, it's not a desert.
During Lençóis Maranhenses' rainy season from January to June, thousands of lagoons appear in between sculpted hills, thanks to rainstorms. Travelers can swim in these warm pools (some have water temperatures as high as 87 degrees!), which are reachable via jeep provided by group tours or public transportation to Barreirinhas located just outside the park. The best time to visit is between July and September when the lakes are at their fullest. You can also expect marine life during your dip as neighboring rivers connect to the bodies of water.
These incredible oases disappear once dry season hits, so catch them while you can. See photos ahead!