The Hardcore Hike Leading to This Secret Water Slide in Hawaii Is a Wild Adventure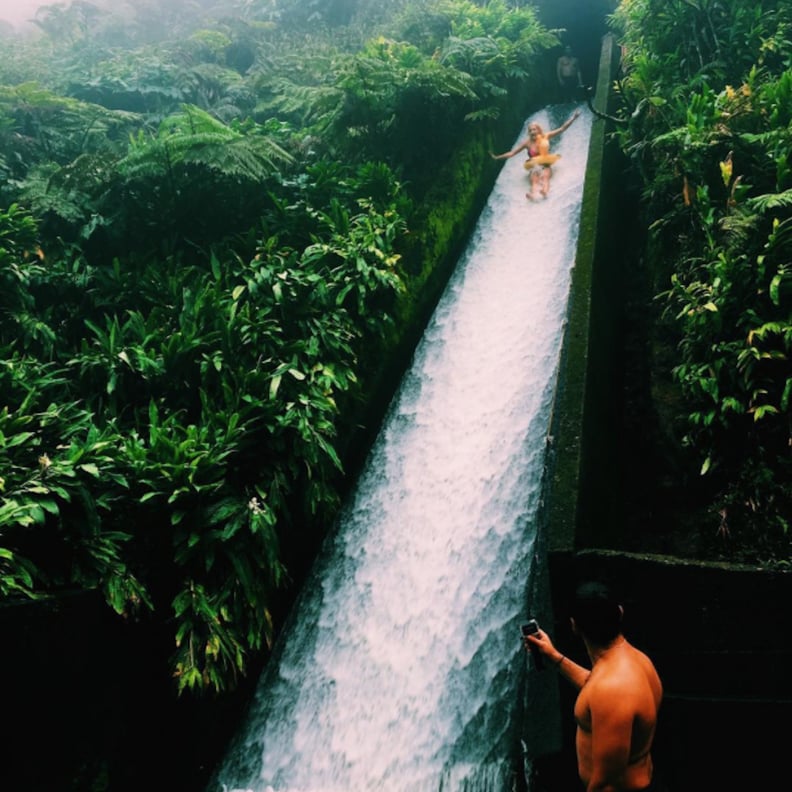 Hidden in Waipio Valley, HI, is a 35-foot water slide that looks like something straight out of a story book. Why is this incredible slide so secret? Well, the hike to get there, known as the White Road Hike, is difficult and dangerous. In fact, state officials would prefer that you didn't take the trail. You have to make your way through dim tunnels and winding jungle paths to make it to this epic location.
Despite the potential risks, many people still journey to the secret slide so they can experience it for themselves. It's made out of an irrigation flume that transported sugar cane over a century ago. In order to get to the top of the slide, you have to hang onto a rope as you climb up a steep hill. Since you're technically not supposed to go to this wildly thrilling location, you can just enjoy the pictures and videos of other adventurous visitors.
Love what you're reading? Head over to our Snapchat for more awesome, bite-sized content!