How to Get Away With Packing Only 1 Pair of Shoes on Your Next Getaway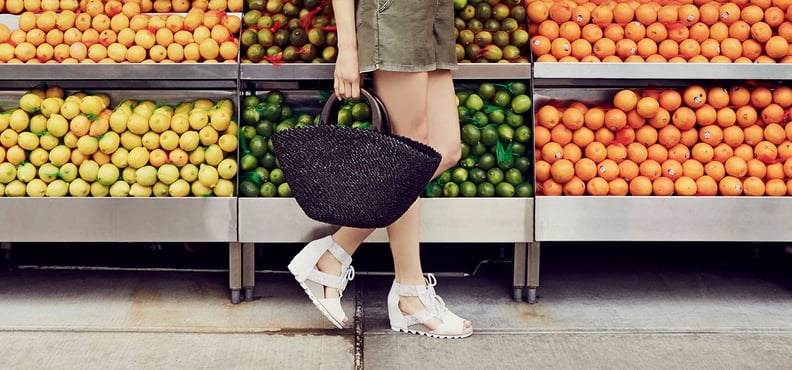 POPSUGAR Photography | Ricardo Beas
When you think of packing just one pair of shoes for your upcoming getaway, comfortable sneakers or functional flats usually top the list. This season, we have something a bit different in mind: lace wedge sandals. Drawing inspiration from durable Winter boots, these sandals are designed for walking, with the platform heel clocking in at just under three inches. Plus, thanks to the neutral hue and flattering cut, you'll be surprised at how incredibly versatile they are. Need proof? Look no further than the four outfits ahead to see exactly how easy it is to wear the shoes with everything in your suitcase for a variety of vacation activities.
01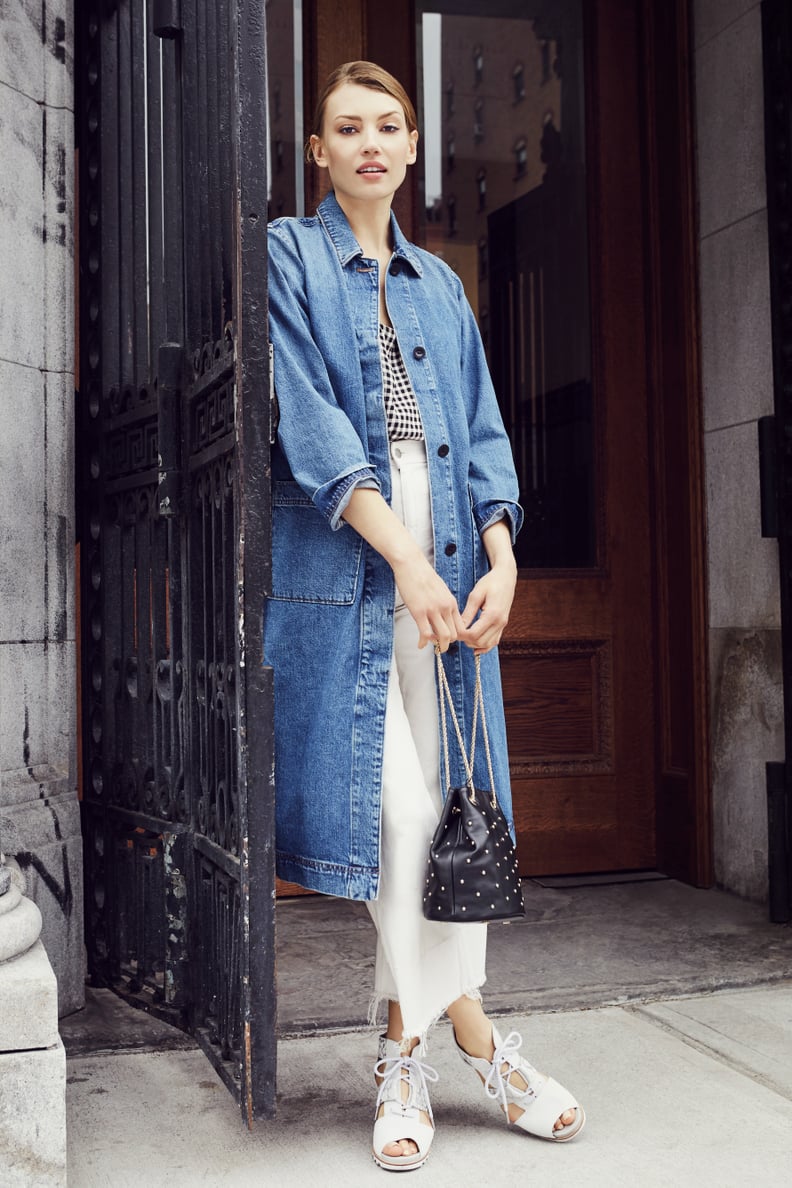 Museum hopping
Spending the day immersing yourself in the local art scene? Combine the wedges with something casual and comfortable. Billowy but tailored silhouettes, like a flowy cami tucked into cropped wide-leg jeans, won't inhibit movement, allowing you to hop from gallery to gallery with ease. Don't forget a light outer layer to combat the chilly air conditioning!
02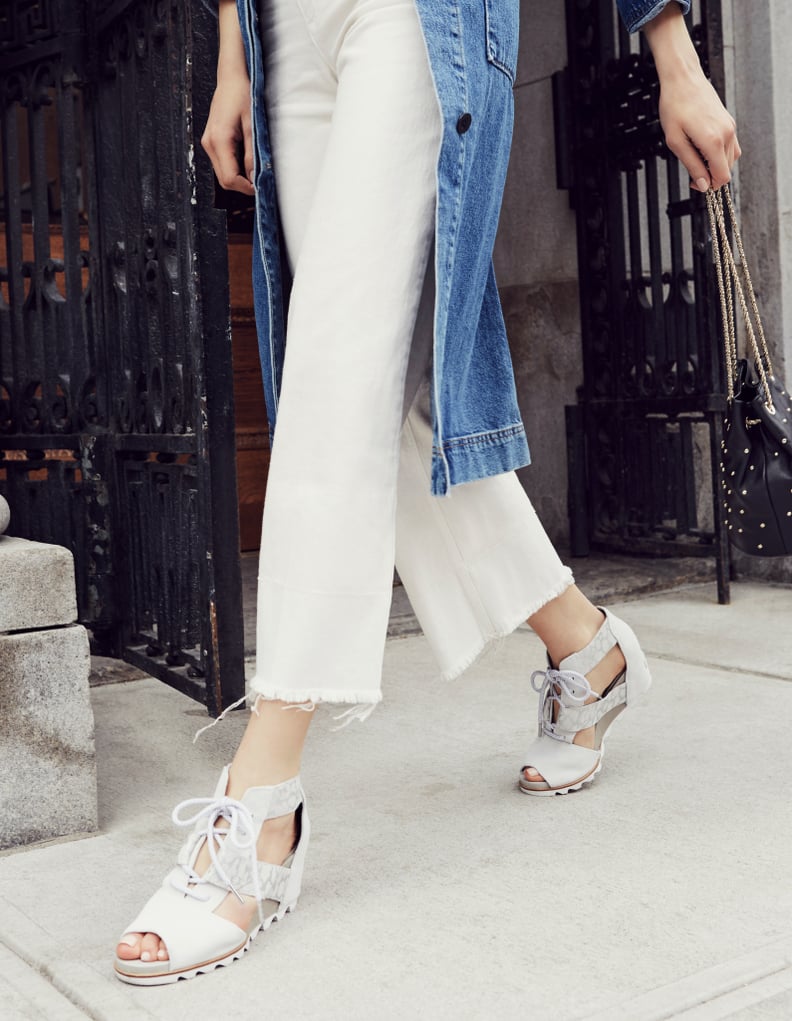 Opt for pants in the same light hue as the shoes for a streamlined lower half that will help elongate your figure.
03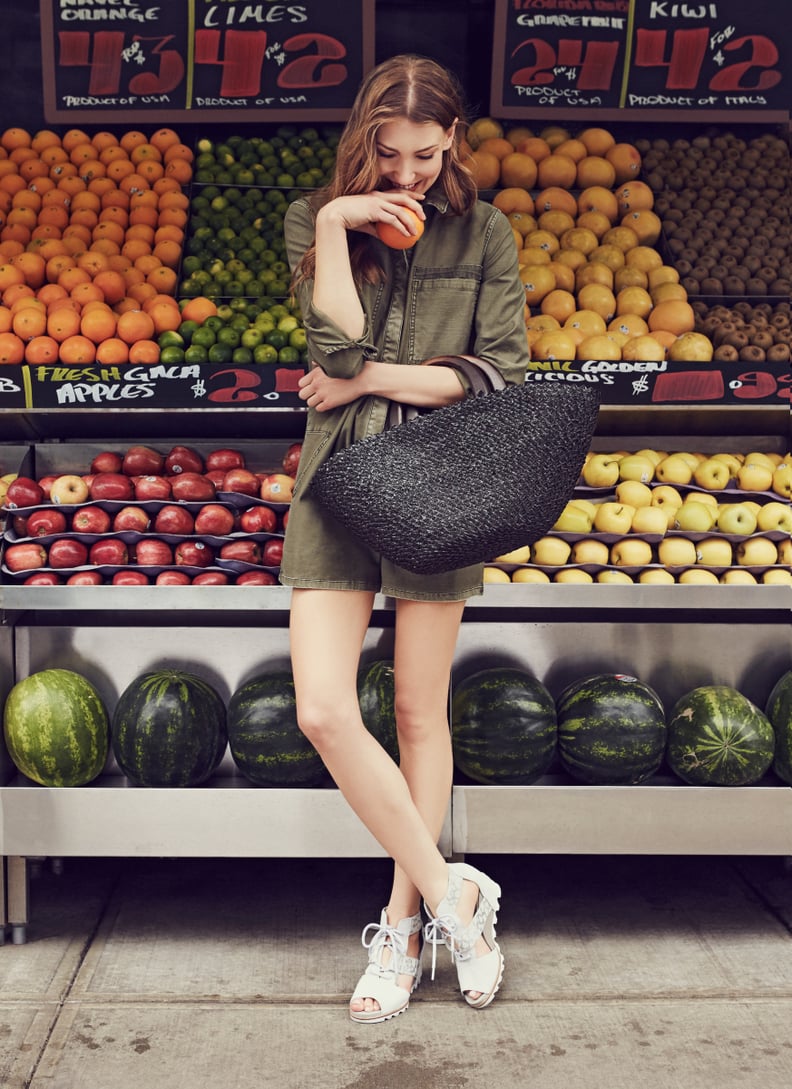 Market perusing
For exploring the food stalls and craft wares at the local market, stick to neutrals and keep it simple to combat the cacophony of vibrant colors and textures you're sure to experience. A utilitarian-inspired romper is fun and fresh.
04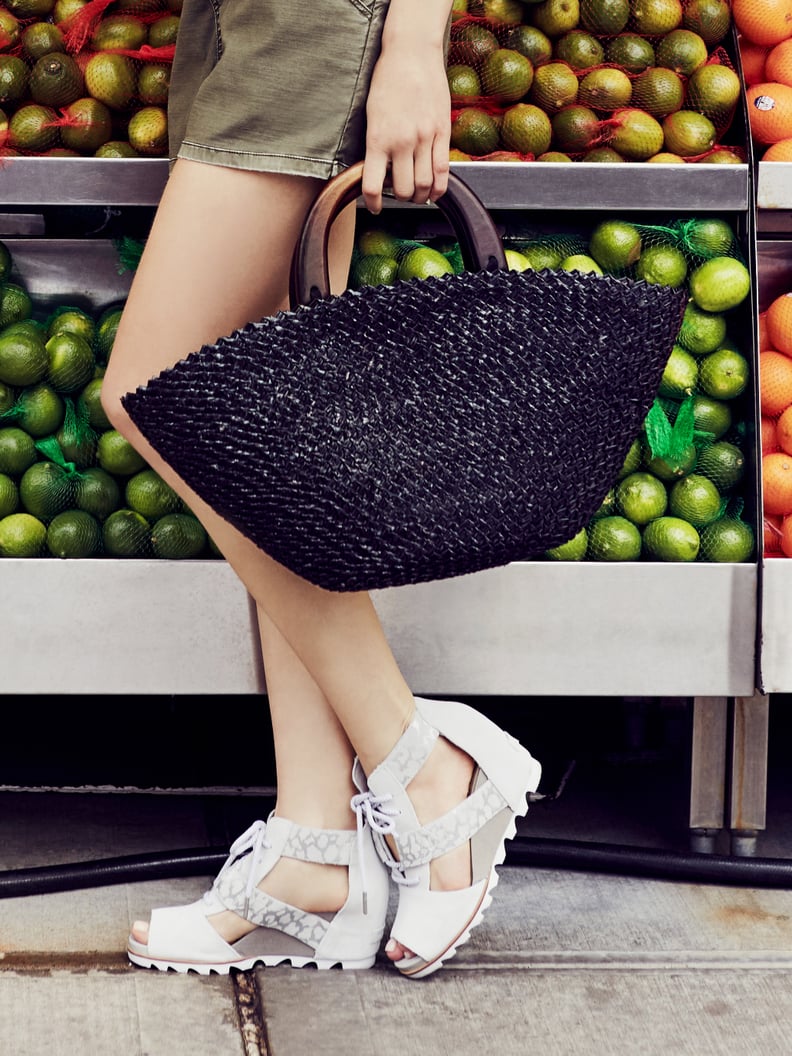 It's also the perfect blank canvas to allow your accessories to really stand out. The metallic leopard straps of the sandals offer a subtle pop of pattern, while the roomy straw tote (ideal for carting around your newfound goods) layers in texture.
05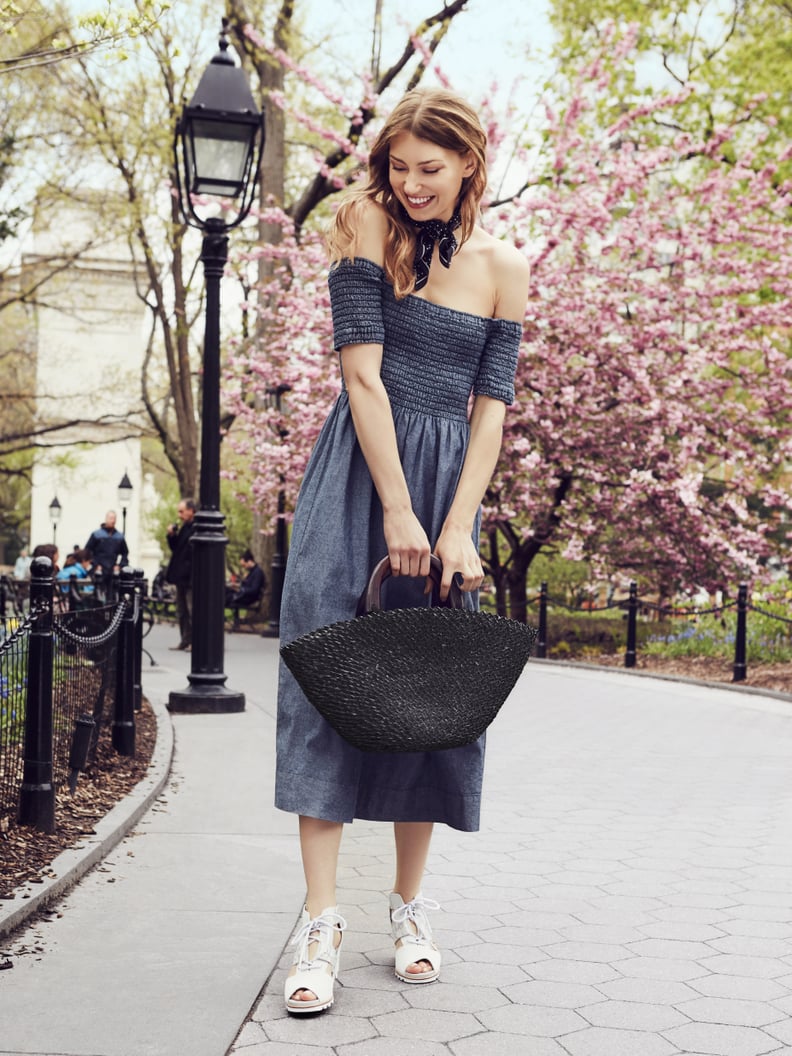 Park strolling
Channel your breezy Spring surroundings with an equally breezy off-the-shoulder dress for a day trip to the park. The lightweight chambray fabric will keep you cool, while the feminine shape ensures you still look put together, even after hours in the heat.
06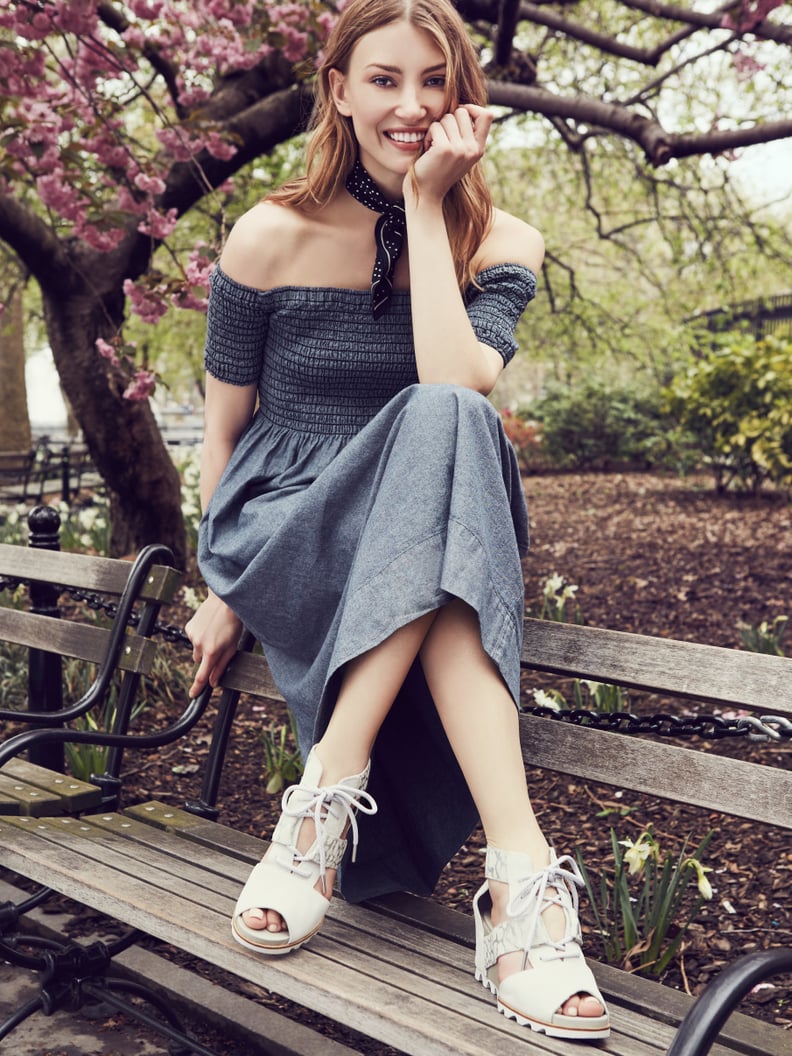 Whether you're picnicking in the grass or people watching on a bench, the lace closure of the sandals allows you to kick off your shoes and stay awhile.
07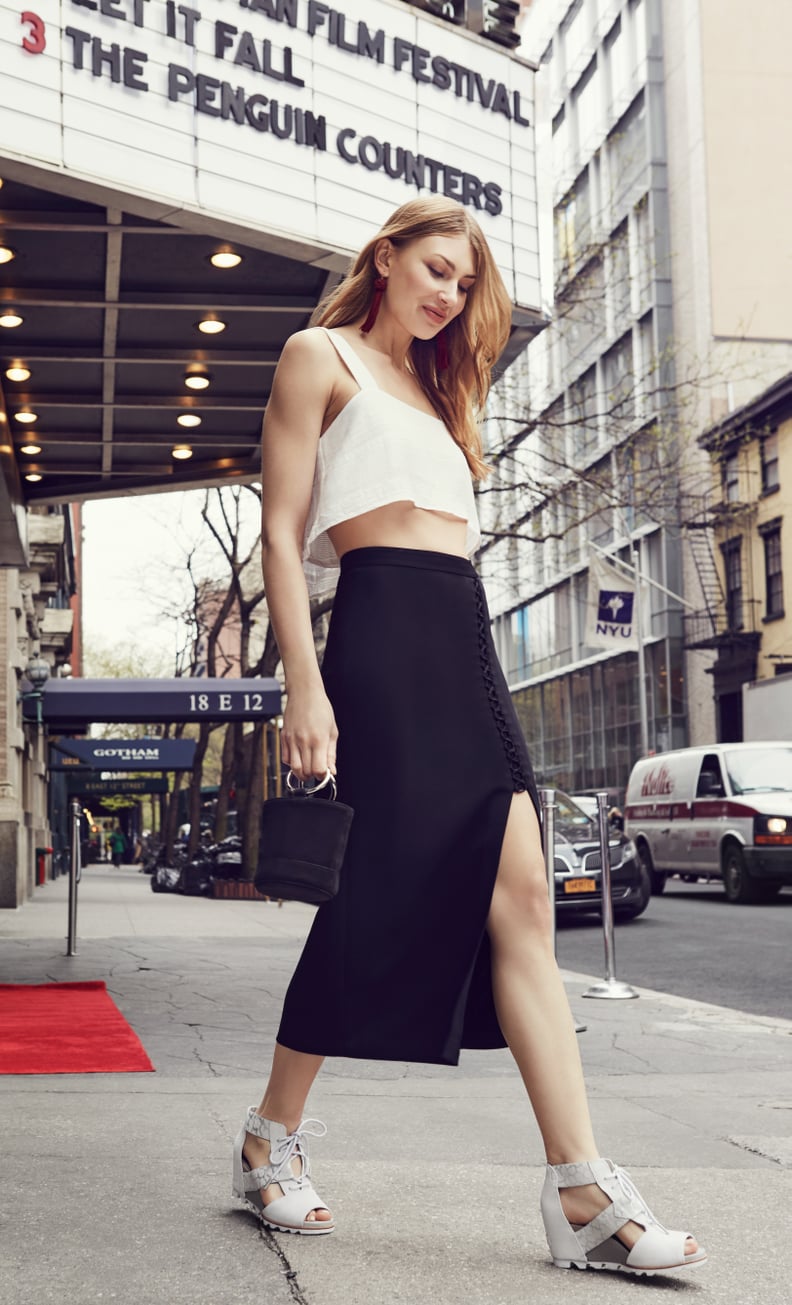 Evening adventuring
Transition the shoes right into the evening with flirty and playful separates, like a body-hugging midi skirt and cropped top. Throw in high-impact earrings and an It bag, and you're ready for everything from dinner and drinks to a live theater performance.
08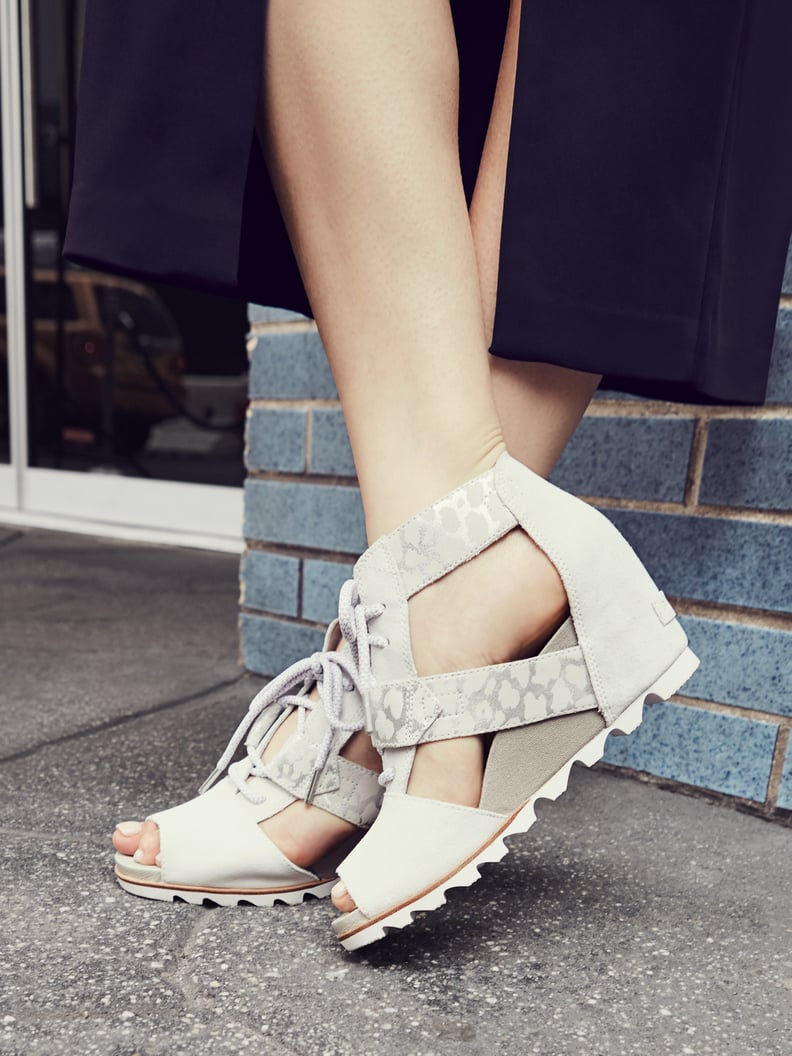 Thanks to the platform sole, these are one pair of shoes that are sure to last all night long.
More From SOREL
Join fashion bloggers Courtney Halverson and Stephanie Liu as they jump into Seattle to discover the city's one-of-a-kind vibe. Learn more at destinationsorel.com.