How to Make the Most of Every Minute You Spend in Hong Kong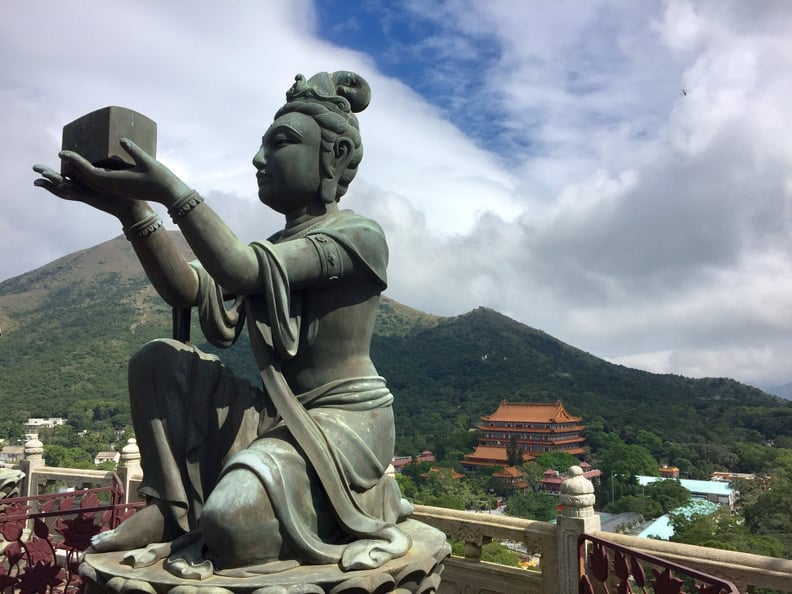 Lisa Horten
Lisa Horten
As an accessible gateway to Asia, Hong Kong is a great spot to break up the journey with an extended layover. A crossroads of Chinese heritage and western influence, there's something for everyone, whether it's cultural immersion, shopping for designer duds, a booming food scene, or the jaw-dropping mountain views. If a quick weekend is all the time you can swing in Hong Kong, here's a sample itinerary to ensure that you make the most of every moment.
Day 1
Begin the day with a coffee and a waterfront stroll at Central Ferry Piers. This is where the iconic Star Ferry shuttles commuters and tourists alike across Victoria Harbour. Climb aboard yourself, if you're inspired — it's a steal at 2.20-3.70 HKD ($0.20-$0.45 USD) each way, and the boats are continuous.
Then, take a spin on the Hong Kong Observation Wheel. You'll get sweeping views of both Hong Kong Island and Kowloon.
Visit Victoria Gardens. Once you've had your fill of the harborfront scene, hail a cab* up to Victoria Gardens at the top of The Peak (make sure they take you past the crowds — all the way up). It's a quiet spot with charming gardens.
Stroll down to The Peak Lookout for lunch al fresco. Then you can take the Peak Tram back down into Central.
Get in some shopping (or window shopping). If you're interested in checking out the high-end shopping scene, Landmark and the IFC mall are the city's main retail hubs. Expect lots of big brand names and luxury goods (the people/window-watching is fun without even having to dig into your wallet).
Dine at Ho Lee Fook. For dinner, hit up perennial favorite Ho Lee Fook for a hipster take on Chinese cuisine. There's usually a wait, but there are plenty of great bars in the area to explore (check out Quinary or La Cabane Wine Bistro), and they'll call you when a table is ready.
*While most cab drivers speak enough English to get around town, download Hong Kong Taxi Translator as a backup. Type your destination into the app in English, and the Cantonese translation instantly pops up to show your driver.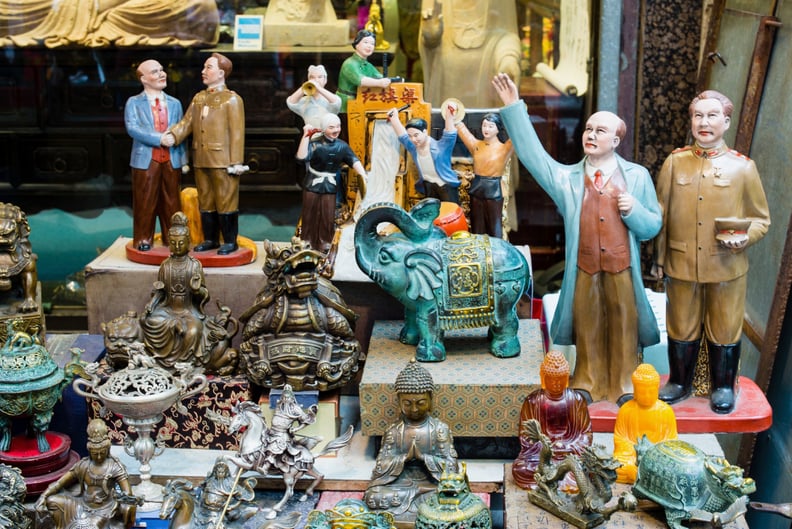 Day 2
Start the day at Hong Kong Park. It's an oasis of tranquility in the midst of hectic Central Hong Kong. The LockCha Tea House within the park opens at 10 a.m. for tea and vegetarian dim sum (it also offers a nice selection of tea-ware for your souvenir shopping needs).
Then, make your way to Sheung Wan. There, you can explore the neighborhood's art galleries and antique shops, Man Mo Temple (which dates back to 1847), and Hollywood Road Park. Upper Lascar Row (better known as "Cat Street") features antiques that range from investment quality to affordable trinkets. And when hunger strikes, Classified, Grassroots Pantry, and Cafe Deadend are all nice walkable lunch options.
Later, take the MTR out to Diamond Hill in Kowloon. Wander the magnificent grounds of Chi Lin Nunnery and Nan Lian Garden.
Stay on Kowloon for dinner. Head back to Tsim Sha Tsui (TST), grab a number, and wait for a table at the Silvercord branch of Din Tai Fung. It's known for its Xiaolongbao (soup dumplings) — one slurp and you'll see why. Then, walk down to Avenue of the Stars for a front-row view of the dazzling nightly Symphony of Lights show, the ultimate end to your stay in Hong Kong.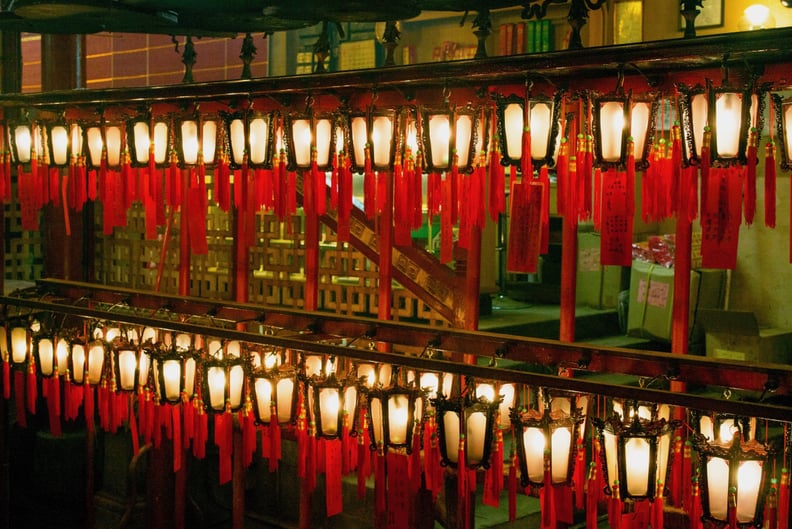 Need More?
If you have more time or want to swap out any of the suggested activities, here are a few more worthwhile things to do: