8 Reasons You Need to Make Jamaica Your Next Destination
"Wake the town and tell the people" is the first thing I read as I headed into Montego Bay after grabbing a curbside drink at the airport tiki bar (as one does). I would be doing this tropical oasis a major disservice if I didn't give you the details so you can book your flight immediately. Where can you stumble into beauty, kindness, relaxation, and adventure all in one place? Jamaica, that's where. Look no further for a perfect long weekend in paradise because this country had me doing double-takes for three days straight.
01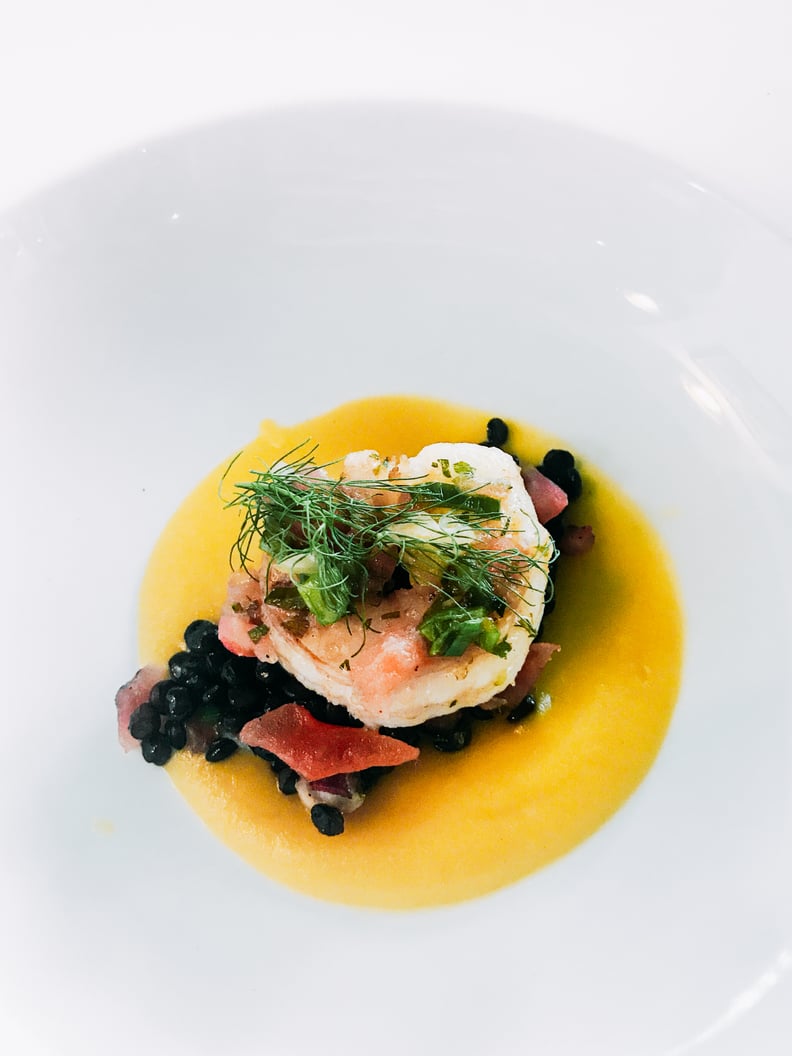 Get a taste of Jamaica . . . literally
Come for the tropical landscape and joyful people, stay for the food and drinks. Many of the resorts get ingredients from their own gardens, resulting in culinary wonders, from fresh shrimp over jerk aioli to scotch bonnet pepper ice cream (and yes, it's wonderful).
Favorites include: Sugar Mill at Half Moon Resort, Murphy's in Negril (a perfect hole in the wall that you cannot miss out on), and Round Hill's spin on farm-to-table dining. If you're looking for fresh, you've come to the right place.
Pictured: Jerk Shrimp at Round Hill Hotel
02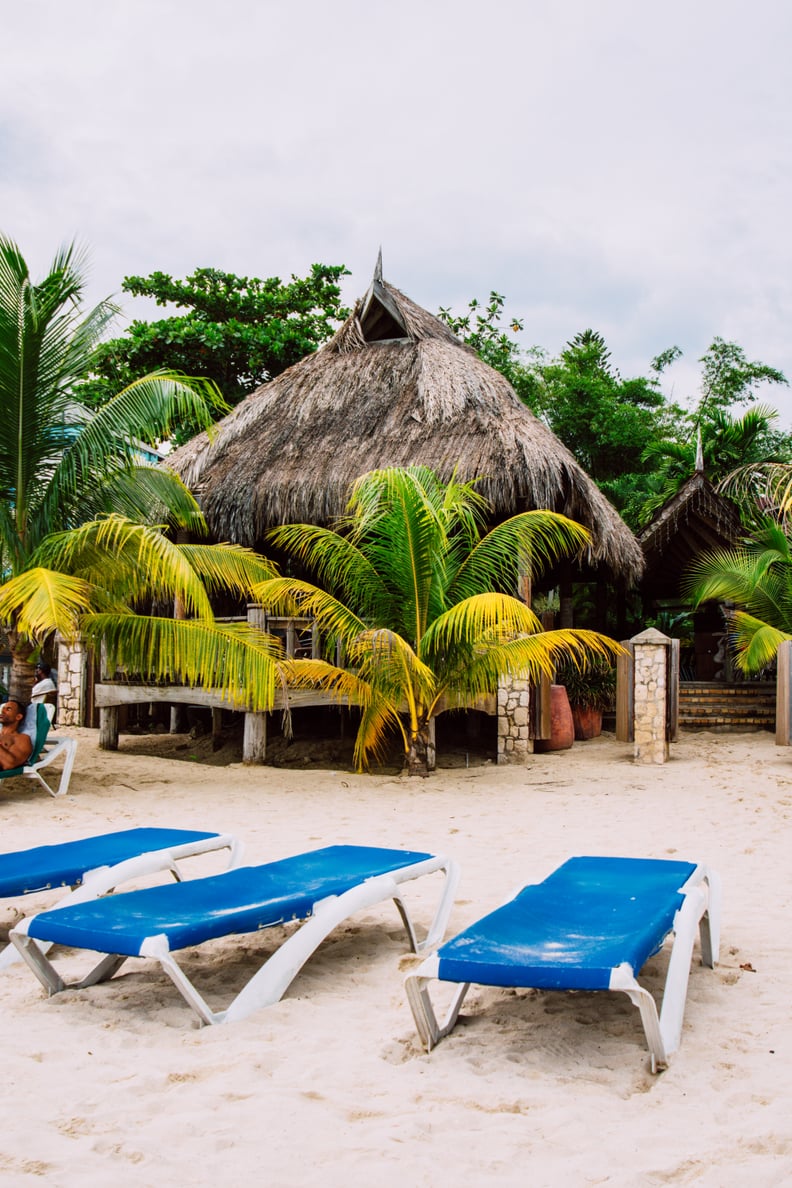 Experience the beaches
Is there a better way to relax in paradise? The answer is no. Jamaica's beaches are sprawling and lush — even in the busiest seasons, you won't experience large crowds. Just north of Negril lies my personal favorite, Seven Mile Beach. There are multiple spots along this stretch of sand to grab a drink and a chair for the day.
03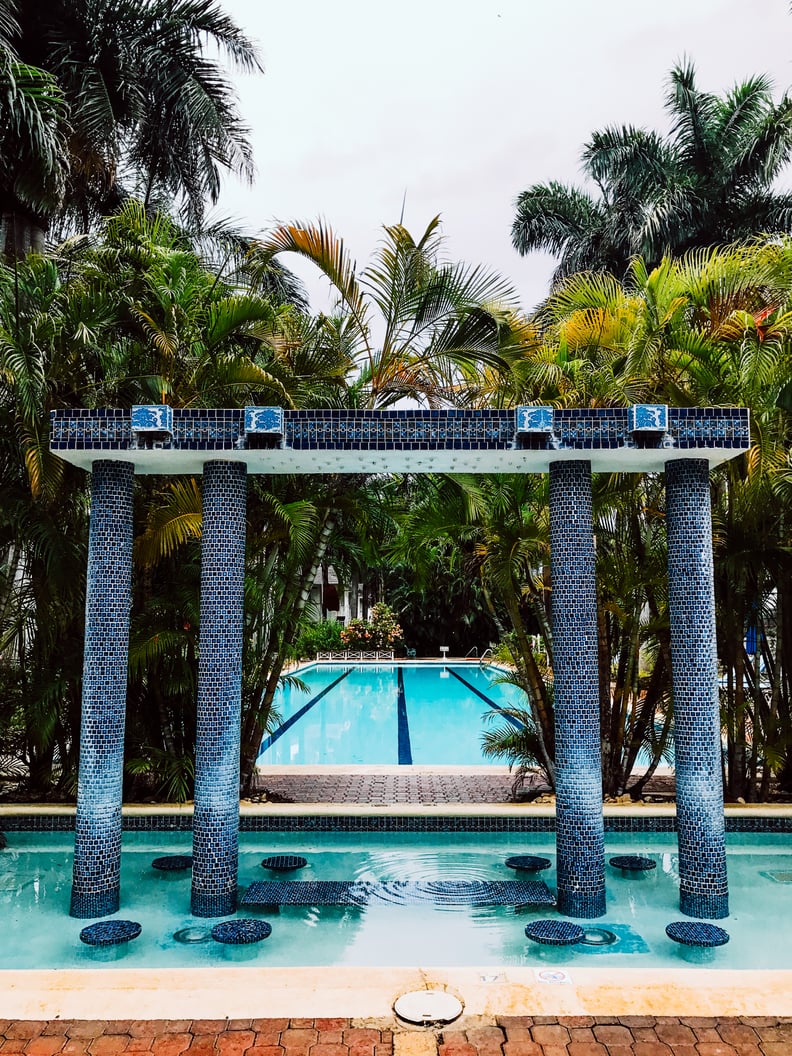 Stay at Half Moon Resort
How do 400 acres of vibrant greenery, beachside horseback riding, 75 swimming pools, and a dolphin lagoon sound? Perfect? Great, because Half Moon Resort has all that and way more. Walking into the lobby is an experience in itself, leading you straight into one of its pretty restaurants and onto the sand. Dreams really can come true, and they do at Half Moon.
Pictured: Half Moon Resort Lap Pool
04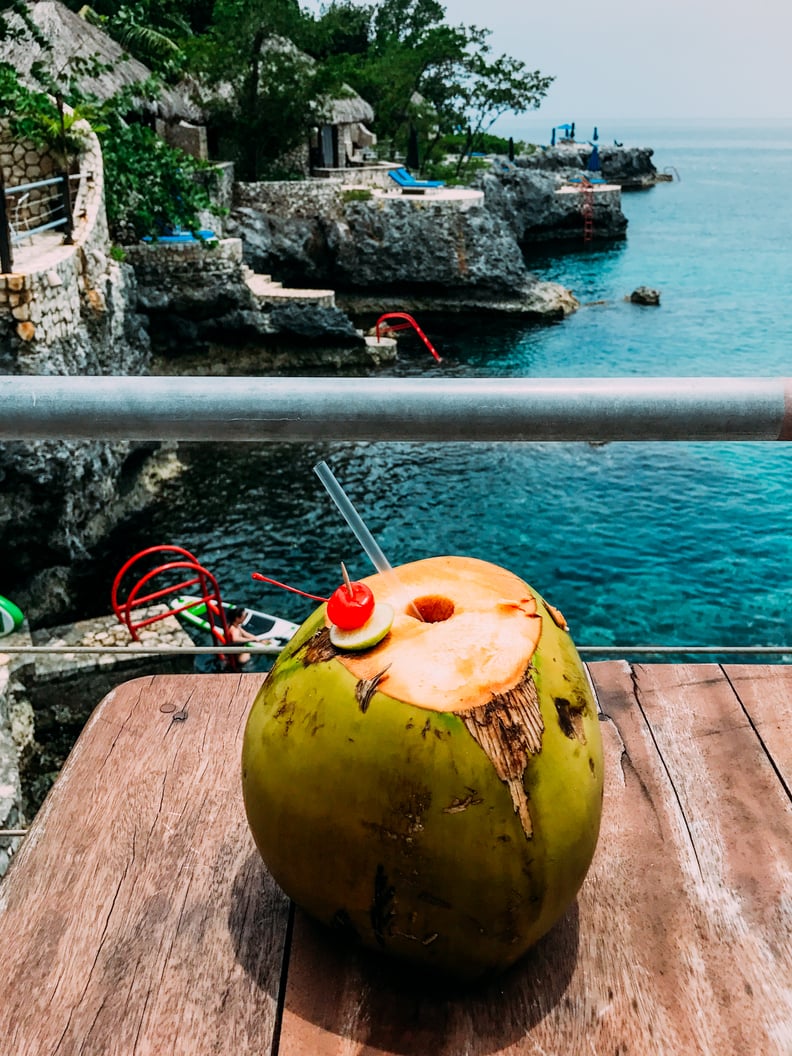 Get your coconut water fix
If you're into coconut water of any variety, Jamaica's fresh version will leave you speechless and coming back for more. Talk about there being something in the water — it's literally straight from the trees and all you need is a straw. Pro tip: order one at Rockhouse Hotel . . . you won't be disappointed.
Pictured: Fresh coconut water at Rockhouse Hotel
05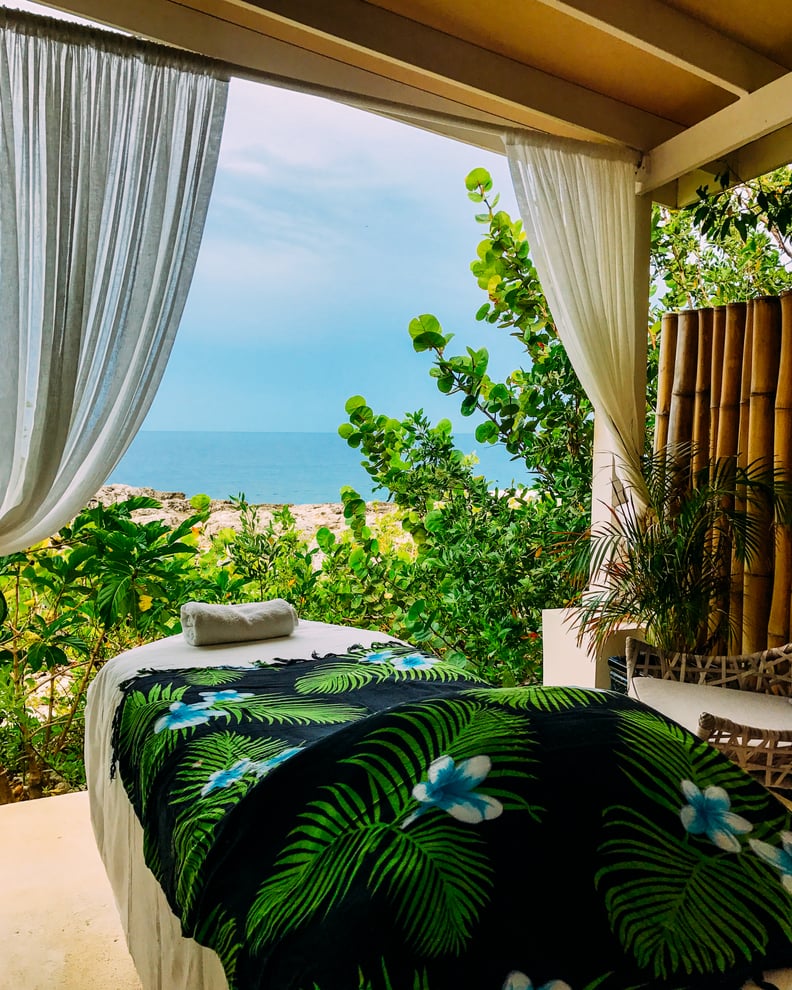 Treat yourself to a beachside massage
Nestled in Negril is The Cliff Hotel, where serenity waves its flag like no other. Its spa's private cabanas overlook the water to the sweet soundtrack of crashing Caribbean waves. The setting itself is more than enough to facilitate unwinding, but the beachside massages take it to another level. If you're into feeling like a goddess in a tropical paradise, book a session without hesitation.
06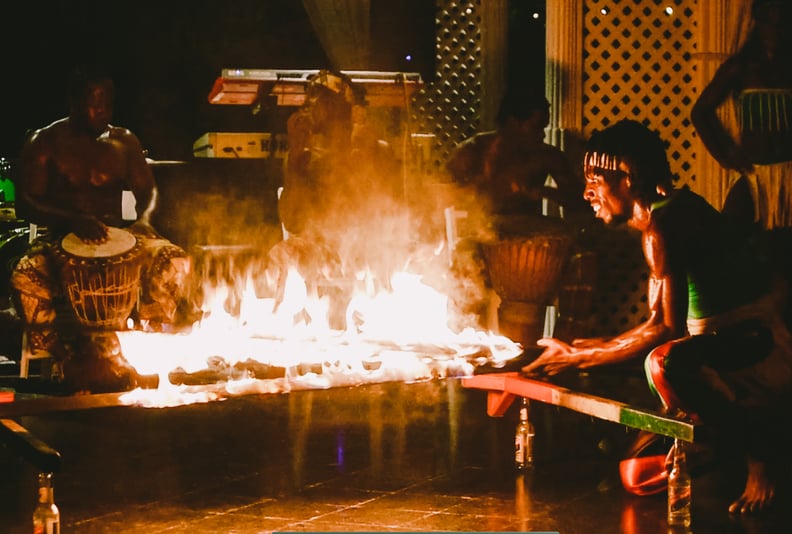 Enjoy the entertainment
Round Hill in Montego Bay puts on quite the after-dinner show — we're talking fire dancers, contortionists, and incredible live music. Definitely worth staying for!
07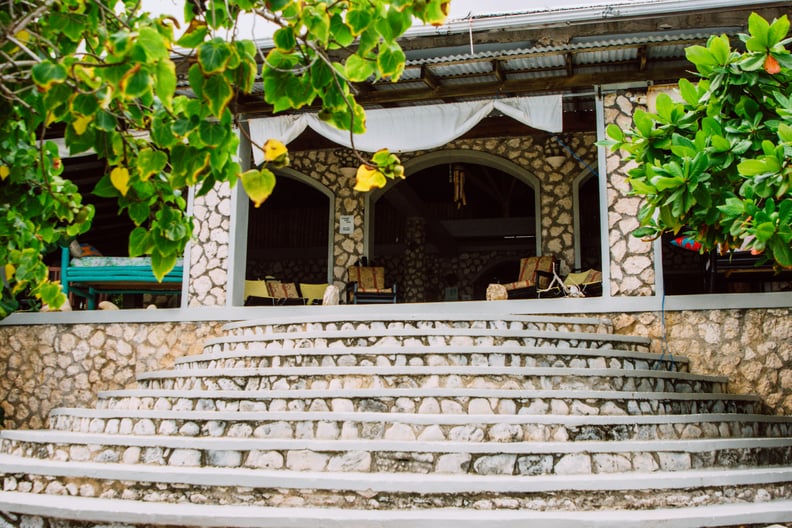 Take a breather at Jackie's on the Reef
Tucked away on the western edge of the island is Jackie's on the Reef, a wellness resort that will leave you rested and reenergized. This eco-friendly gem offers everything: aromatherapy wellness workshops and a signature detoxifying full-body scrub. You'll truly feel like you've escaped at Jackie's, where the owner believes the key to life is in your breath. Also, its fresh juice is everything.
08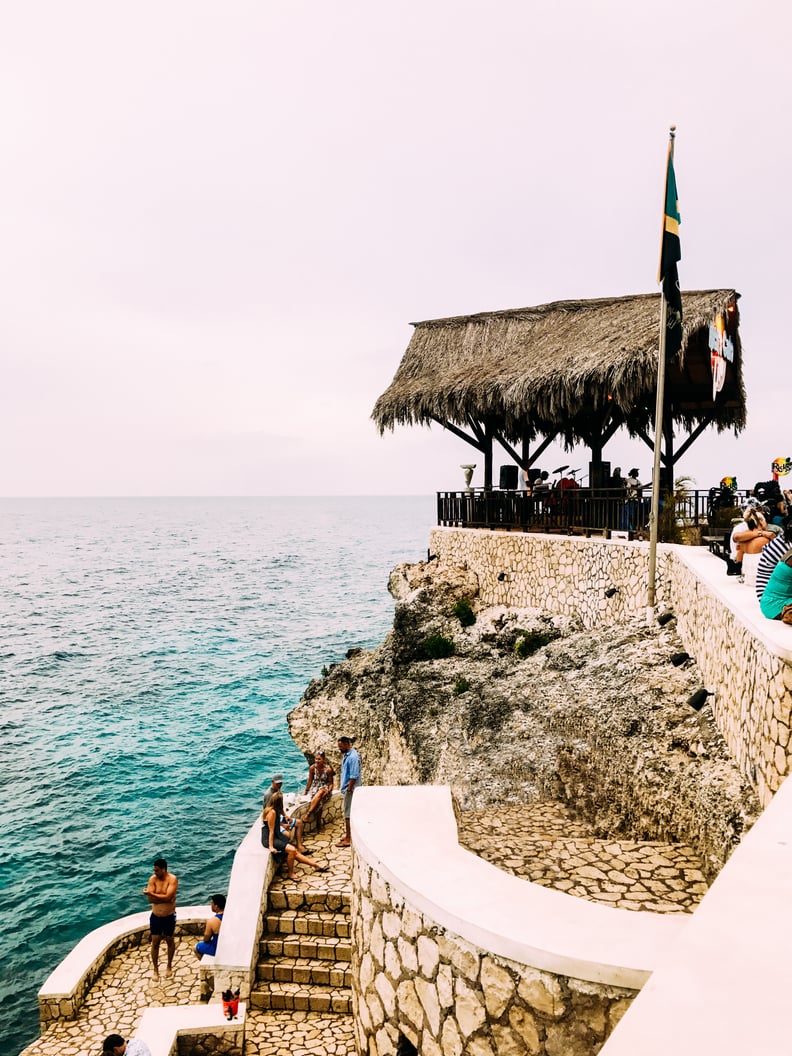 Grab a drink at Rick's Cafe (and stay for the sunset)
Negril is known for keeping it low-key, so if you're looking to let loose, stop by Rick's Cafe. This famous hot spot is a bar and restaurant, but most people will flock to watch the sunset and cliff divers. You can swim, take in live music, and have a rum punch all at the same time (my ideal situation).