72 Hours in Milan: What to See and Where to Eat!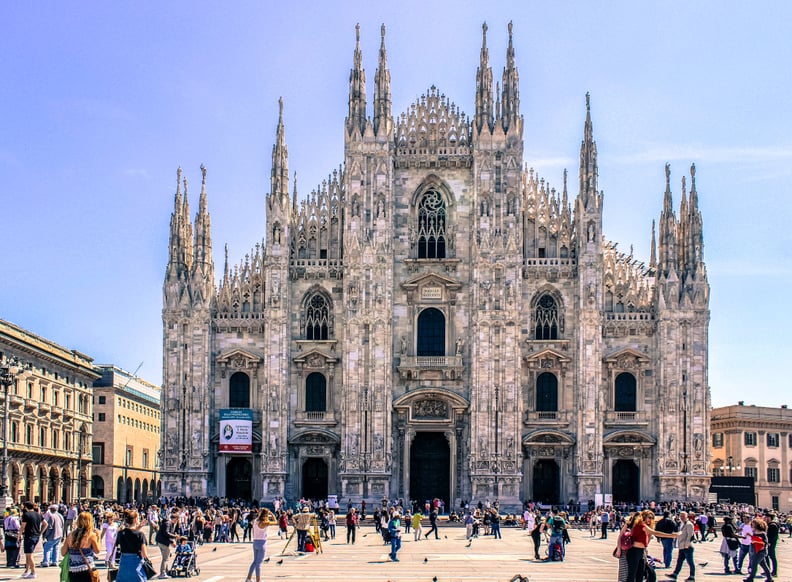 POPSUGAR Photography | Kathryn M.
POPSUGAR Photography | Kathryn M.
Chances are when you think of Milan, thoughts of high fashion start flooding your mind, as it is Italy's fashion capital. But as soon as you arrive to this charming city, you'll quickly realize there are so many other hidden gems to discover besides the dazzling shops and famous catwalk shows. Although, don't get me wrong — those are nice, too! Packed to the brim with culture, tradition, and inspiration, Milan is a true European treasure, and it won't take long for you to uncover its beauty.
I say this from experience, as I only had 72 hours in this northern pocket of Italy. Yet it was more than enough time to fall in love with this charismatic city, as well as scope out some of the must sees. So if you're looking for bucket-list-worthy items to see, do, and eat next time you're in Milan, then you're in for a treat with these next few slides!
01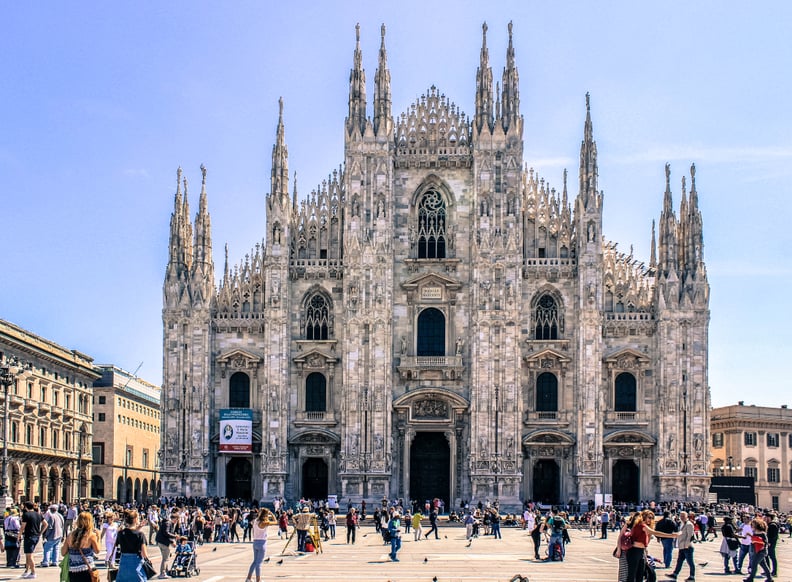 Relax in Piazza del Duomo
Not only is the Piazza del Duomo a perfect place to marvel at the magnificent Gothic cathedral Duomo di Milano, but it is also a great spot to rest, relax, and have a bite to eat. While there are plenty of restaurants around the piazza, I opted to take a seat on a nearby bench to have a small picnic. With a backdrop as breathtaking as the cathedral, I don't think my peanut-butter-and-banana sandwich has ever tasted so delicious. And because the Piazza del Duomo marks the center of the city, it also serves as an ideal meeting point if you're traveling with others.
02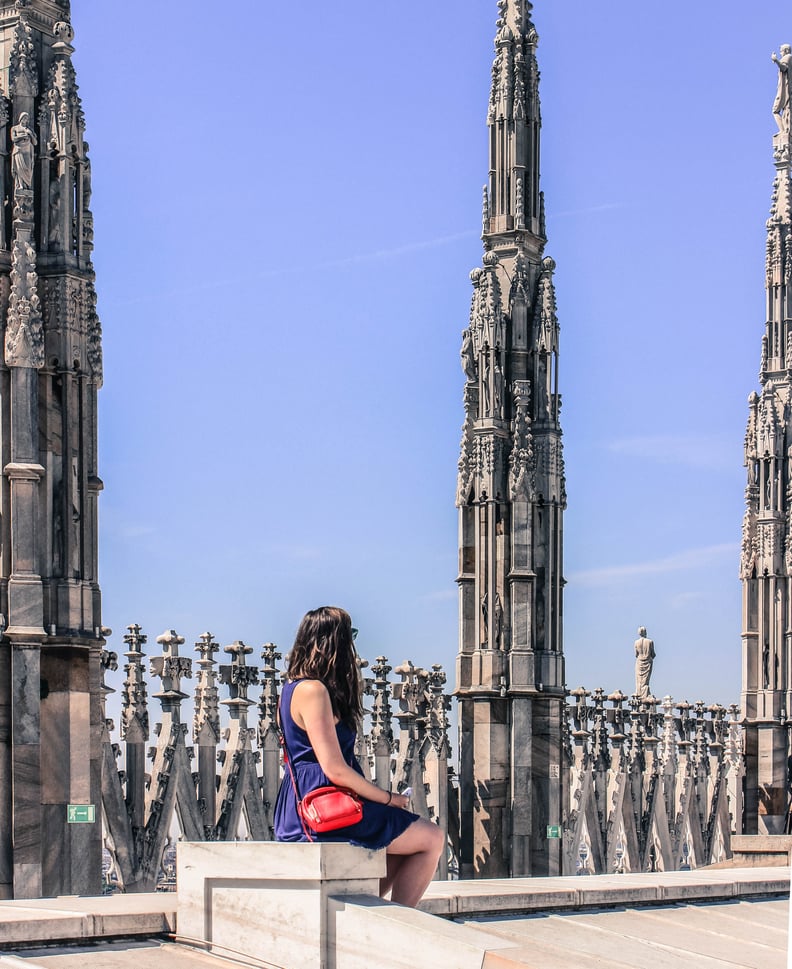 Climb to the top of Duomo di Milano
After escaping the hypnosis of astonishment when eyeing the cathedral, you should then continue your adventure and climb to the top of it! While this means trekking 919 steps up a spiral staircase, the views atop the Duomo di Milano are spectacular and will provide you with the perfect opportunity to fully appreciate the intricate details and mesmerizing architecture.
Making the climb will only cost you six euros, which is a small price for such a great thrill. Not to mention this climb is a great workout for all the future gelato you'll eat. Or at least that was my mindset!
Note: If you are looking to also visit inside the cathedral — another must see, if you ask me! — be sure to dress accordingly, as there is a strict dress code. If what you are wearing covers both your shoulders and knees, you should be good to go. However, if you're looking to just climb to the top, you can wear whatever you want.
03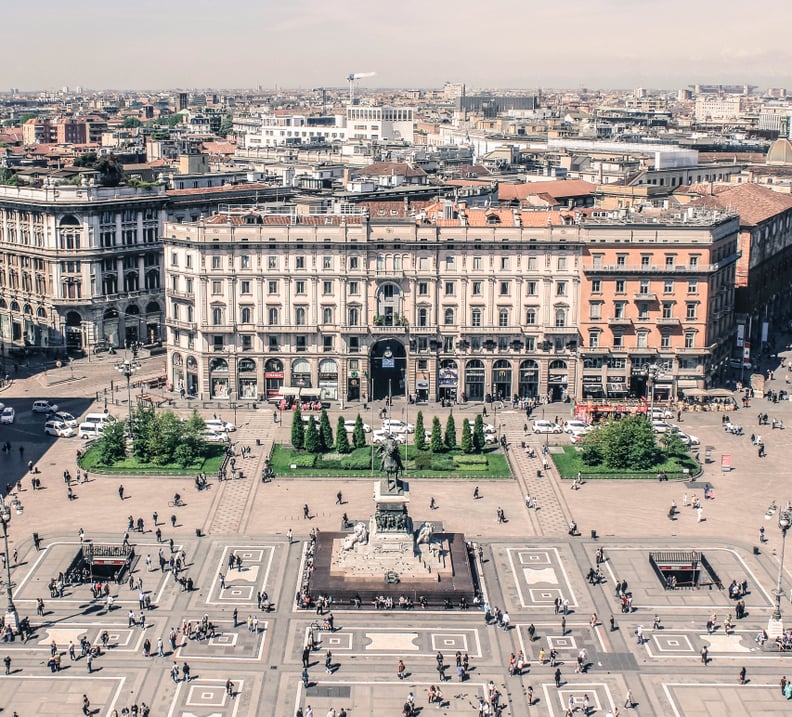 Take in the awe-inspiring views of the Piazza del Duomo from high above
On a clear day, it has been said, you can see the Italian Alps on the horizon. Yet there is one thing for certain despite any kind of weather — the views from atop the Duomo di Milano are phenomenal. With the city right before your eyes and the piazza down below, taking in these sweeping views is such a captivating experience.
04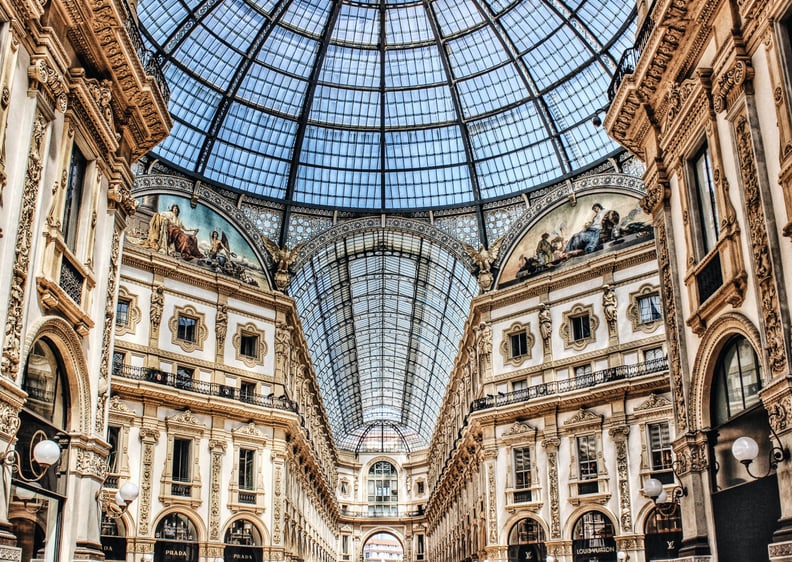 Window-shop in Galleria Vittorio Emanuele II
Right off the Piazza del Duomo you will find the Galleria Vittorio Emanuele II, one of the world's oldest shopping malls. One look inside this place and you'll suddenly realize this isn't your everyday shopping mall.
Housed within two glass-vaulted arcades, this "mall" is an incredible place to see. While the shops are on the pricier side — they were most certainly out of my budget! — I would highly recommend walking through to window-shop. I mean, a girl can daydream, right?
05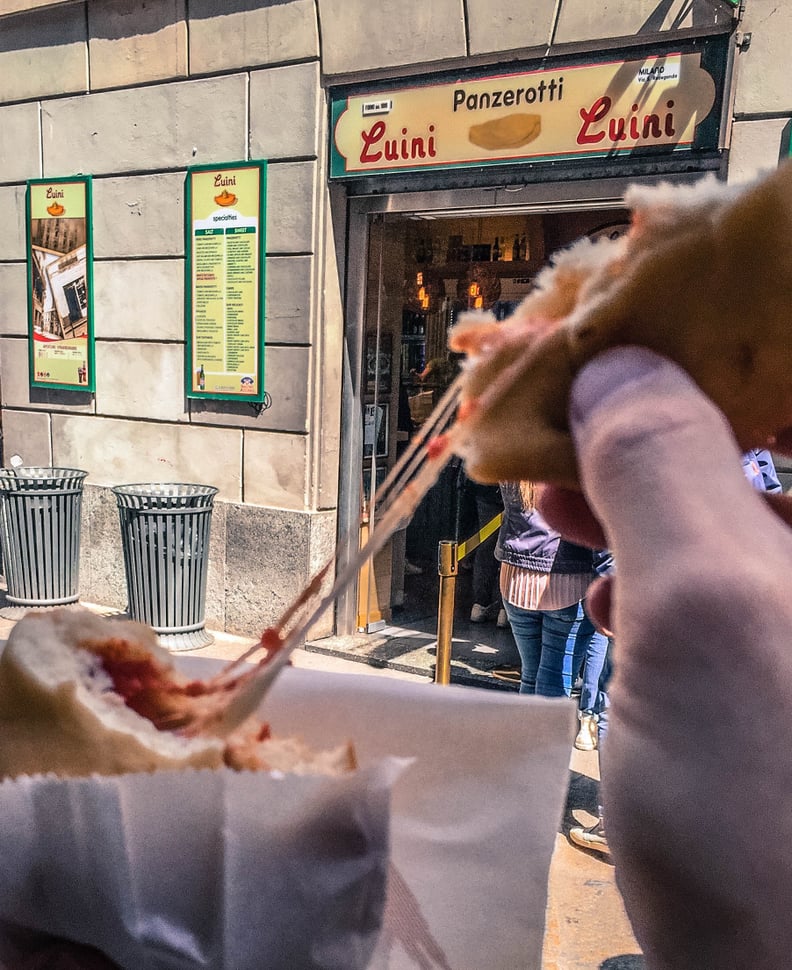 Chow down on a cheesy panzerotti at Luini Panzerotti
If you're a lover of pillowy, fried dough and fresh, melted mozzarella cheese, then visit the panzerotti at Luini Panzerotti. This hole-in-the-wall eatery is a favorite among the locals and is conveniently located right off the Galleria Vittorio Emanuele II.
Don't be steered away by the long lines, as there is very quick service here. Quick, affordable, and delicious — what's not to love?
06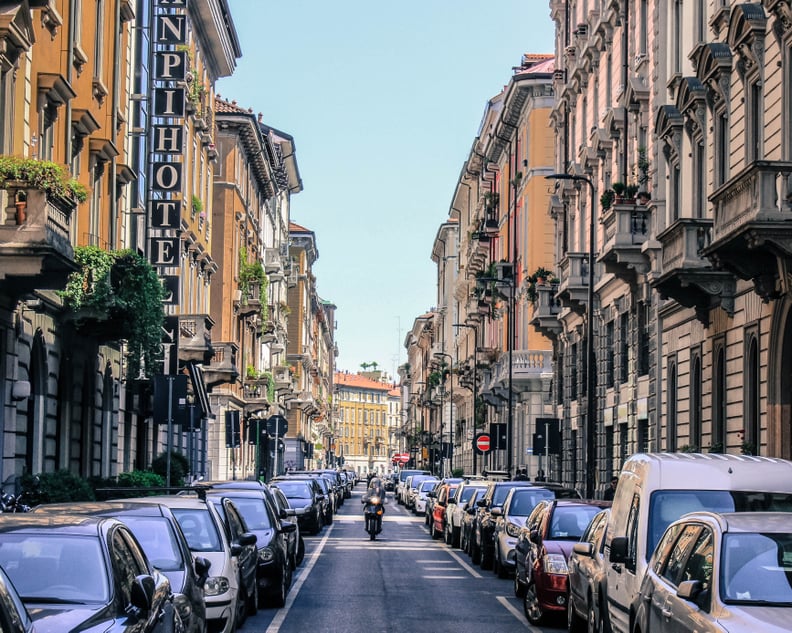 Marvel at the city's stunning architecture
While you can gaze upon the glorious views of the city from high above, I would also highly recommend roaming the streets of Milan. In doing so, you can marvel at the stunning architecture from down below, which will provide you with an entirely different perspective of the city's beauty. Whether you look up, down, or all around, remember to take a slow pace for an extraleisurely afternoon. Because why rush? You're in Milan!
07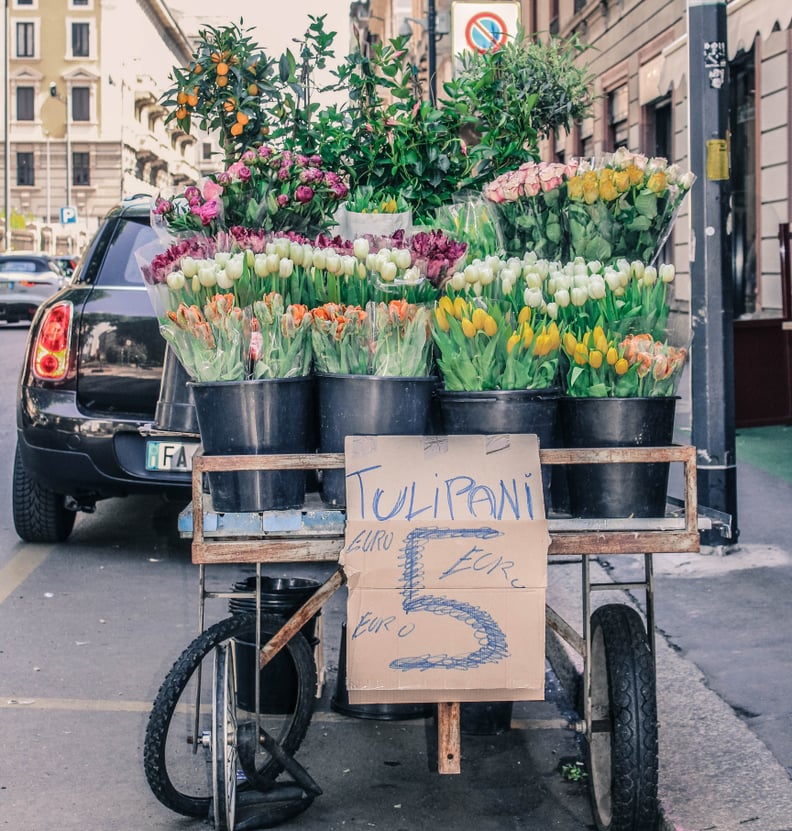 Stop and smell the fresh-cut flowers
Another charm of Milan comes from all the street carts packed to the brim with fresh flowers. You'll be walking down the streets when all of a sudden your senses will start taking the reins of control, and you'll become intoxicated by the sweet smell. My advice? Take the time to stop and smell the lovely scents of these beautiful blooms.
08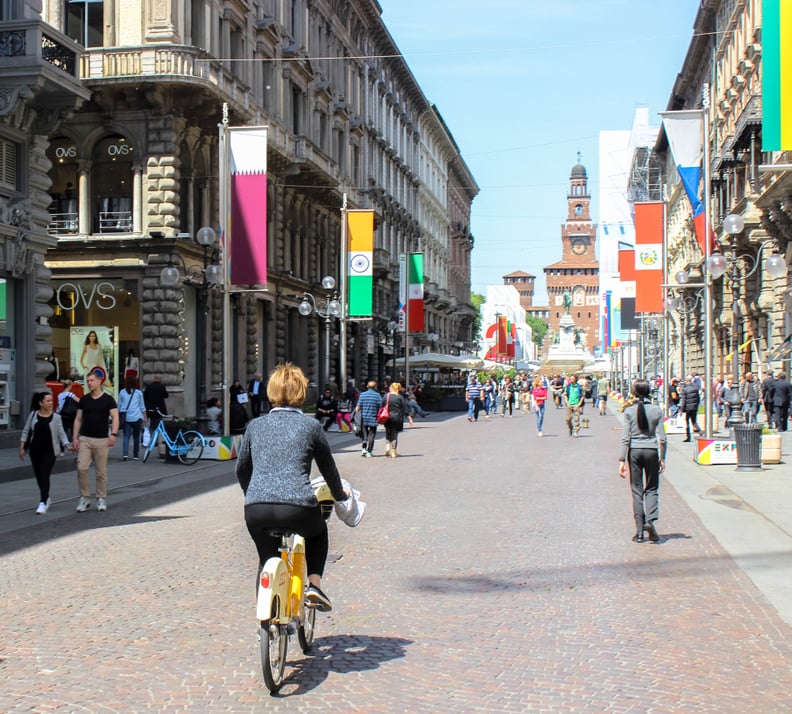 Explore the city by bike
Is it just me, or is there a special delight in exploring a new place by bike? The soft breeze on your face as you take in a new surrounding — it's quite lovely.
Exploring Milan by bike is no exception. In fact, it's a great solution to avoid street traffic and sidewalk congestion. Not to mention you can take in more scenery than on foot, which is ideal if you happen to be in a time crunch.
09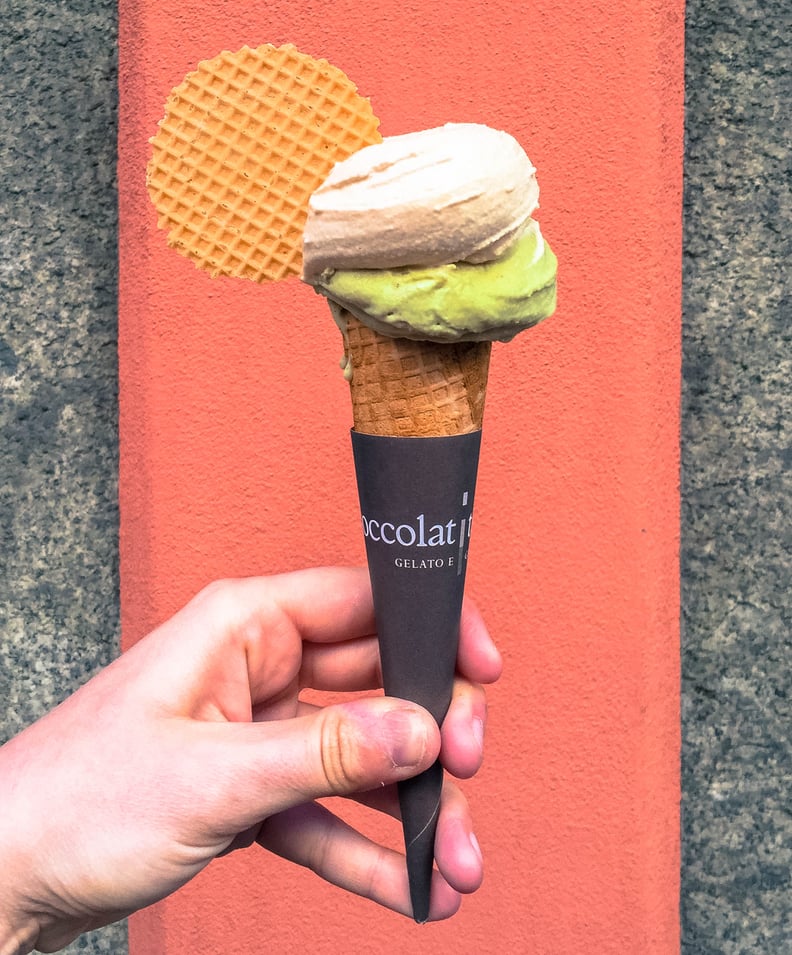 Treat your sweet tooth to LOTS of decadent gelato
Let's be honest, what would a trip to Italy be without lots of Italian gelato? And with all the climbing, walking, and biking you've done, your sweet tooth deserves this decadent treat, don't you think?
One superb gelato option is Cioccolati Italiani. With fun flavors, tons of toppings, and a round buttery cookie to top off that waffle cone, your taste buds will forever thank you!
10
Take a walk through Milan's iconic fashion district
Since Milan is Italy's fashion capital, walking through the fashion district is a must. And when taking this stylish stroll, be sure not to miss Via Monte Napoleone, the city's most fashionable shopping street. Known for upscale boutiques, jewelry shops, and ready-to-wear fashion, this street will take window-shopping to a whole new level!
11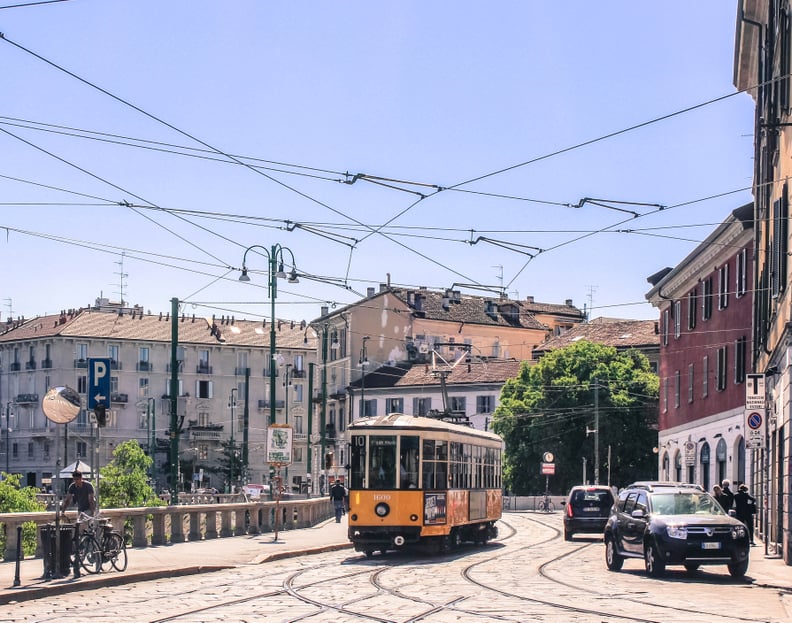 Step back in time by hopping aboard a vintage street car
Did you know trams were one of the first means of transportation in Milan? That said, a fun way to explore the city is by hopping aboard one of these vintage street cars. Not only will you be able to step back in time, but you will also be able to see Milan through a local's perspective, as residents regularly ride the trams for their daily commutes.
12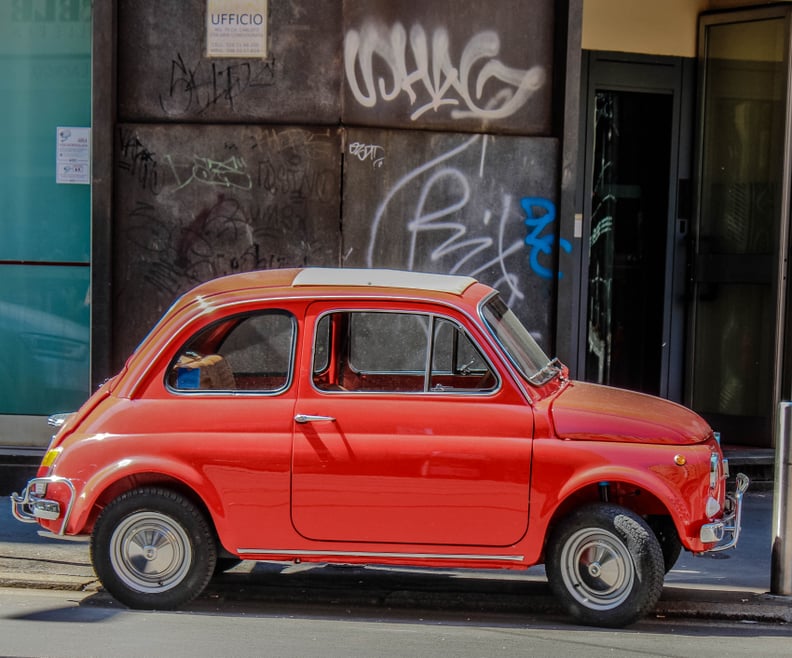 Embrace even the smallest delights of the city
Around almost every corner, you'll see one parked: an itty-bitty, teeny-tiny car, of course! While I was aware that smaller cars are more popular in Europe than in the US, I didn't expect to spot cars this tiny in size. Each time I stumbled upon one, my heart would be on the brink of bursting with happiness. If only I could have found a way to cram one in my pocket to bring back home.
13
Shop local markets for the freshest ingredients
There is no doubt that you can save money when traveling by cooking your own meals. And with local markets oozing with fresh ingredients at incredible prices, why wouldn't you want to save some cash — or in this case, euros! — this way?
From fresh herbs and handmade breads to locally grown fruits and vegetables, the markets of Milan have you covered. While most are located outside the city center, you can easily take the metro or another form of public transportation to arrive.
14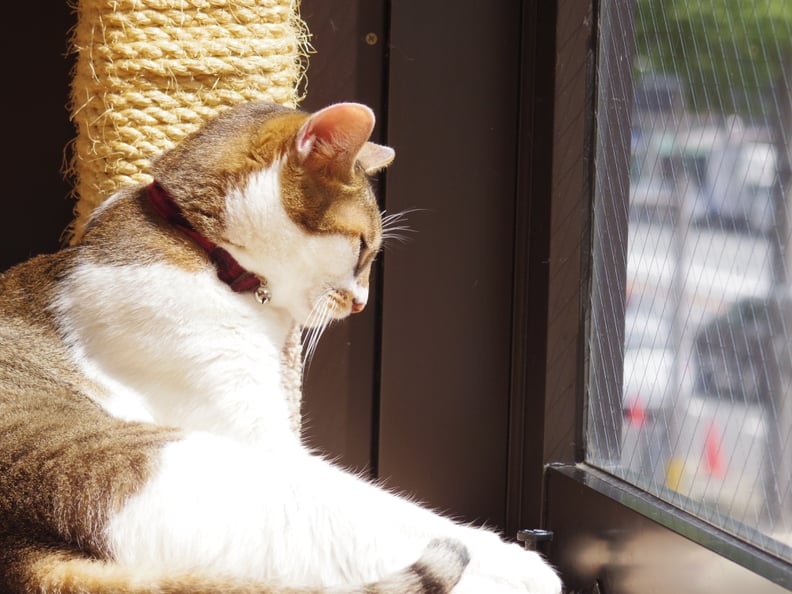 Sip a latte and meet new furry friends at a cat cafe
It's no secret — cat cafes are the new trend. And between the purring and the pour-over coffee, you're sure to have a mighty fine time at the Crazy Cat Cafe.
The best part about this cafe is that all these furry friends are rescue cats who once needed a loving home and family. While you will have to pay a tiny fee for "cat therapy," as you can probably imagine, this small cost is worth it for all the feline fun!
15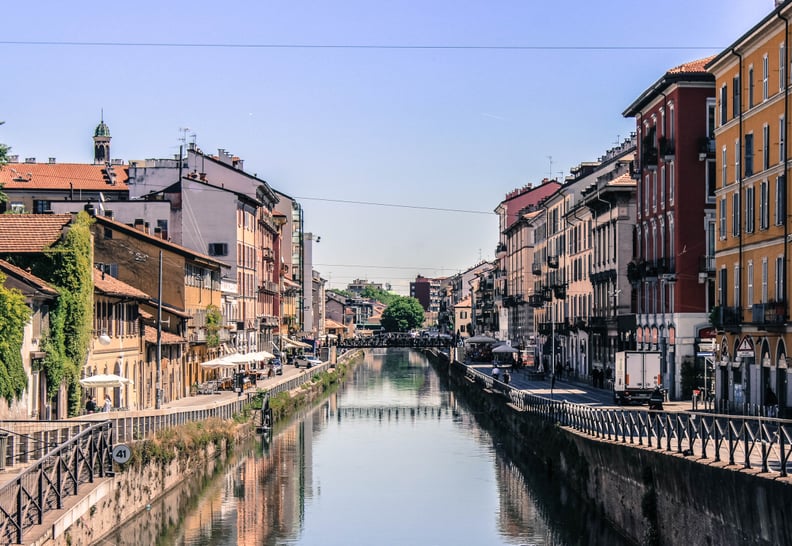 Stroll by the buzzing canals of the Navigli neighborhood
Once you cross the threshold of the Navigli neighborhood, you might feel as if you've somehow been transported to Venice. But rest assured knowing you're still in the magical land of Milan.
This neighborhood is certainly a hot spot among the locals. From small, intimate shops and art galleries to cozy cafes and charming restaurants, it is quite the hub for an unforgettable afternoon or evening. To top off your leisurely stroll, you can also join an hour-long boat tour down the canal during the Summer months.
16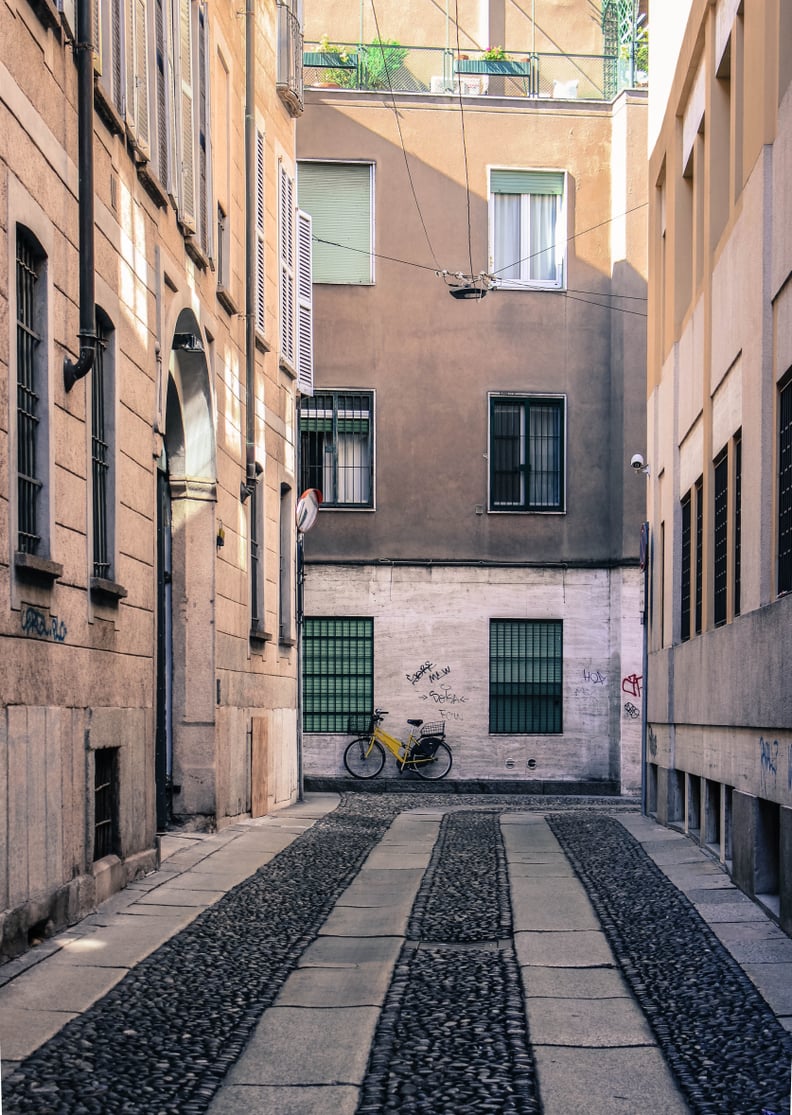 Get lost wandering down the enchanting cobblestone streets
Narrow, winding cobblestone streets are common in Milan, making the city that much more enchanting. If you have the extra time, I highly recommend forgoing any navigation and allowing your curiosity to lead the way.
The Brera District is especially popular among cobblestone-lovers. On a warm Summer night, you can expect to find a rather festive atmosphere, as local vendors — and even fortune tellers — line the streets.
17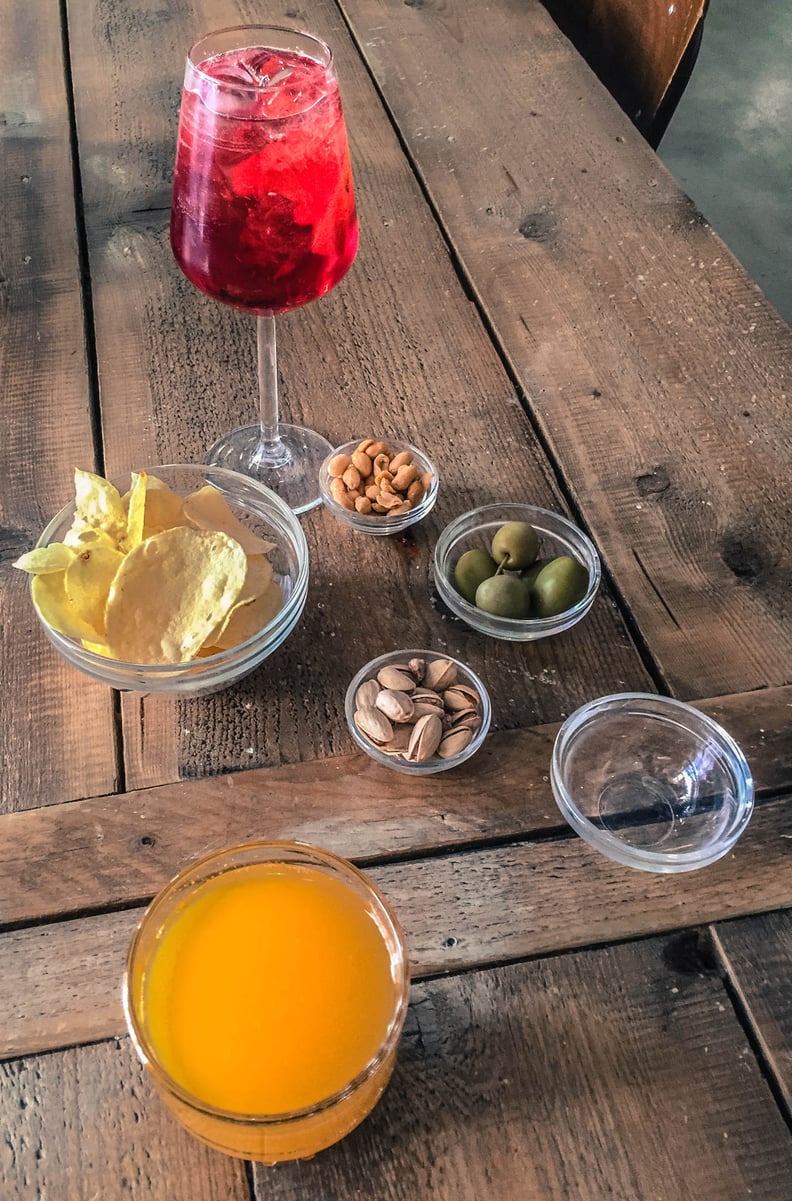 For the happiest of hours, unwind with an Italian aperitivo
Before saying arrivederci to Milan, you must carve out time for an aperitivo, a traditional Italian drink (and light meal) that takes place at the end of a workday. In other ways, it's a good warmup for dinner! Don't you just love the Italian culture?
So what makes an Italian aperitivo so unique? The spritz! Soda, sparkling water, or Prosecco is combined with Campari or Aperol, making this bubbly beverage even more refreshing. With a small side of fresh olives, salty nuts, and crispy chips, this extrahappy happy hour will be the perfect cure for any tired feet and an incredible way to end your Italian adventure!