Tokyo Disney Is Expanding to Include Entire Frozen and Tangled Villages!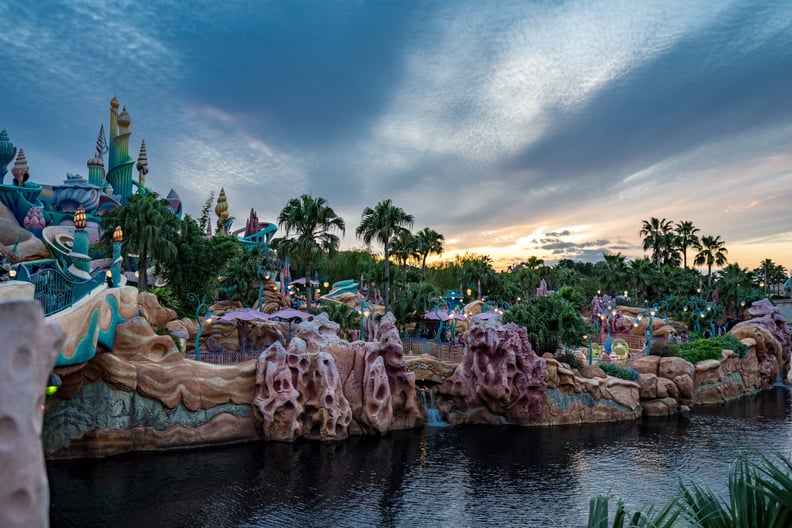 Flickr user Guillermo Valin
Tokyo Disneyland just gave Disney fans even more reasons — or, more specifically, three reasons — to plan a trip to the Japanese theme park ASAP. In an announcement on June 14, Disney revealed plans to expand its most expensive park, Tokyo DisneySea, in 2022. The expansion will come in the form of a new "port" (DisneySea's take on Disneyland's different themed lands), which contains three new film-inspired experiences and a new deluxe resort hotel with a special "luxury wing."
According to the Disney Parks blog, the new port expansion will be themed around magical springs:
Tokyo DisneySea is the only Disney theme park inspired by the myths and legends of the sea and is known to guests for its seven themed ports: Mediterranean Harbor, American Waterfront, Port Discovery, Lost River Delta, Arabian Coast, Mermaid Lagoon, and Mysterious Island. This newest port will be themed to magical springs that lead to a world of Disney fantasy and will include four new attractions.
And diehard Disney fans will be hard-pressed to contain their excitement when they find out which movies will be included in the new port experiences: Peter Pan, Tangled, and Frozen!
Ahead, check out renderings of the planned updates, which will be the biggest DisneySea expansion to date. Which themed land are you most excited to explore in 2022?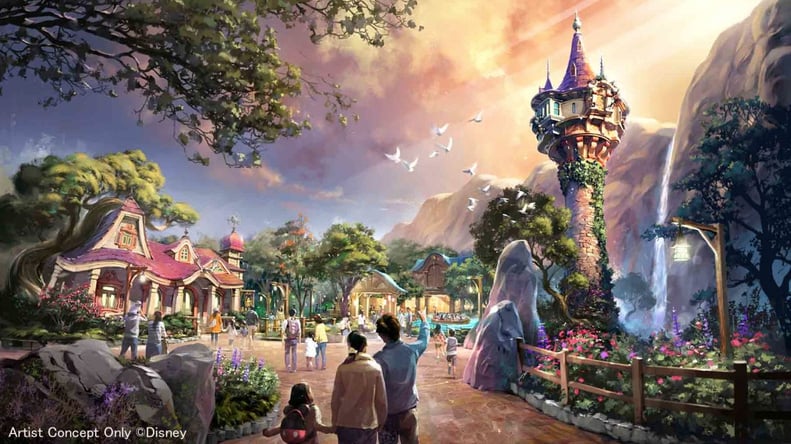 Tangled
Remember the restaurant where Rapunzel and Flynn sing "I've Got a Dream" with a merry band of miscreants? Well, you'll be able to eat there in the Tangled expansion, which also includes Rapunzel's tower and the surrounding forest. "Guests can board gondolas for a romantic tour of Rapunzel's 'best day ever' as she journeys with Flynn to the lantern festival for an unforgettable finale," describes the Disney announcement.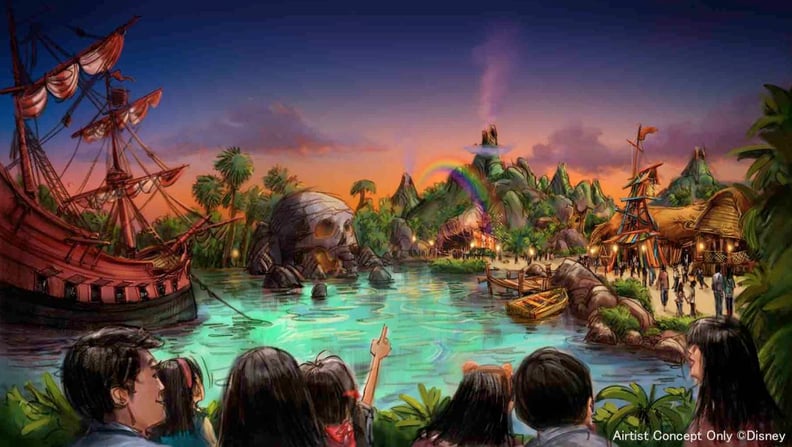 Peter Pan
According to Disney, guests will be able to explore Neverland from Peter Pan in a cool new land. "The area will feature two new attractions and a restaurant inspired by the Lost Boys hideout," and park-goers can interact with characters like Tinkerbell and Captain Hook.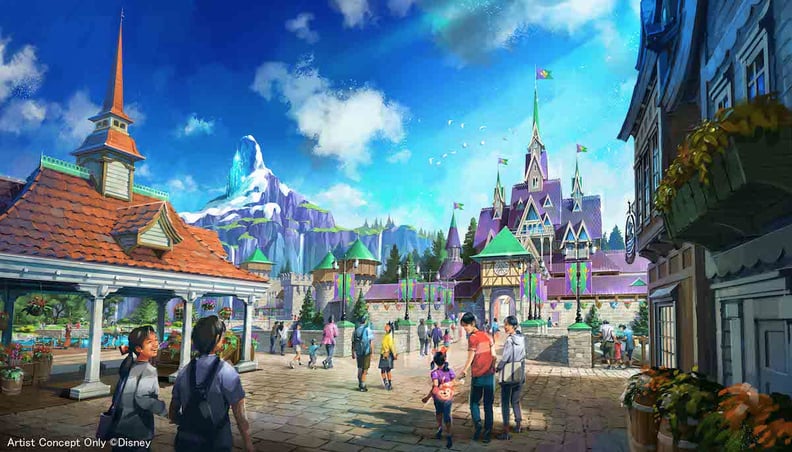 Frozen
Prepare to explore Anna and Elsa's hometown (and the castle they call home) in the Frozen area of the eighth port. Here's how Disney describes the exciting updates: "A heartwarming new attraction will take guests by boat to experience the story of Elsa and Anna while enjoying iconic songs from the hit film, and a new restaurant will be located inside Arendelle Castle." Yay!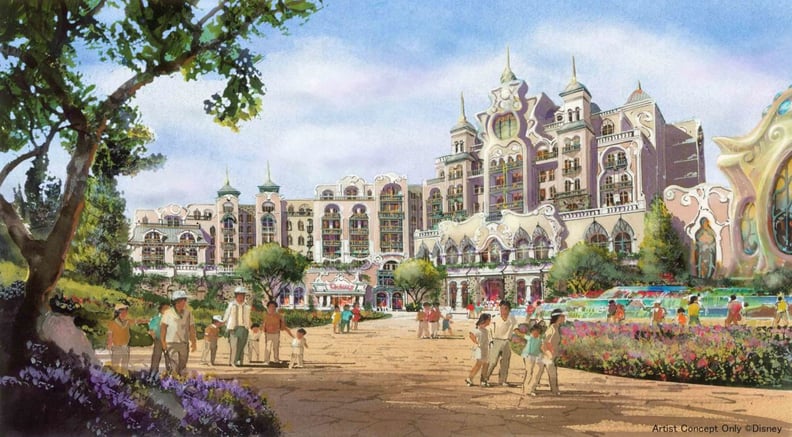 Luxury Resort Hotel
"Themed to Disney fantasy," describes the Disney Parks Blog, "the hotel will rise above and around the magical springs of the new themed port, featuring 475 deluxe and luxury guest rooms, two restaurants, and a merchandise shop."