This All-Glass Underwater Restaurant in the Maldives Is Like Dinner at an Aquarium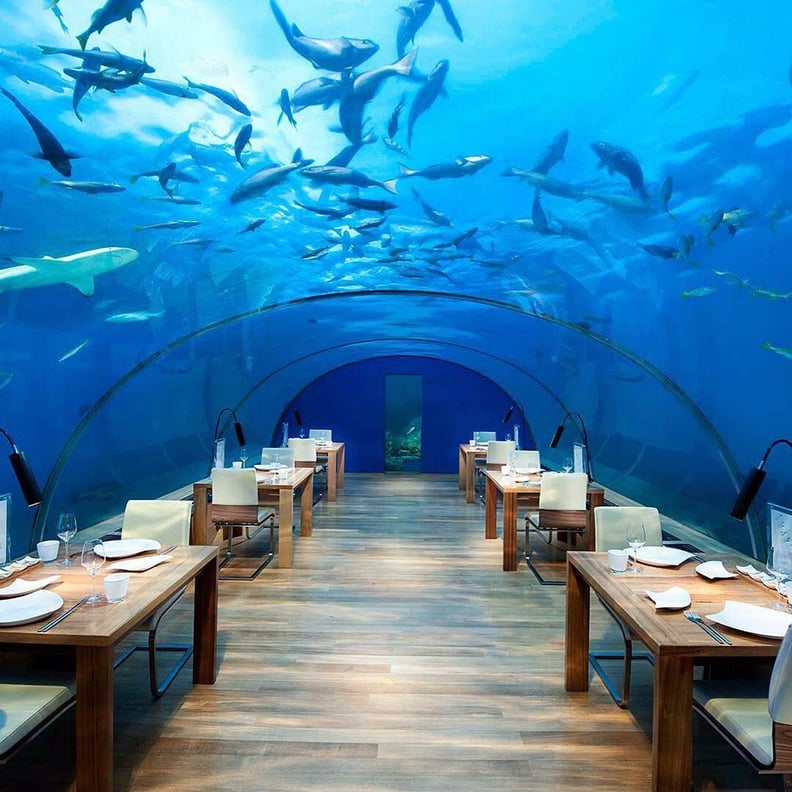 Dinner with a view isn't only available in terms of overlooking skylines. How about 16 feet below sea level, like the Ithaa Undersea Restaurant in the Conrad Maldives Resort? Patrons get to enjoy both a six-course set dinner menu of contemporary European cuisine as well as 180-degree panoramic views of marine life. In the language of Dhivehi, Ithaa translates to the "mother of pearl," which is more than fitting.
See the amazing photos!