The Top 10 Things to Do at Disney's Brand-New World of Avatar
POPSUGAR Photography | Kelsey Garcia
POPSUGAR Photography | Kelsey Garcia
Pandora — The World of Avatar is neatly nestled within Walt Disney World's Animal Kingdom park, and yet the compact land can still feel a little overwhelming. For starters, there are two incredibly advanced rides. Then, there are souvenir shops, colossal trees, colorful menu items, and insane plants literally everywhere you turn.
With all the activities to do and sights to see at Pandora, it's important to go in with a plan. In fact, compounded with the reportedly massive crowds, you might not have any other choice! We previewed Pandora prior to its official opening on May 27, and we have the scoop on the top things to do, eat, or buy.
01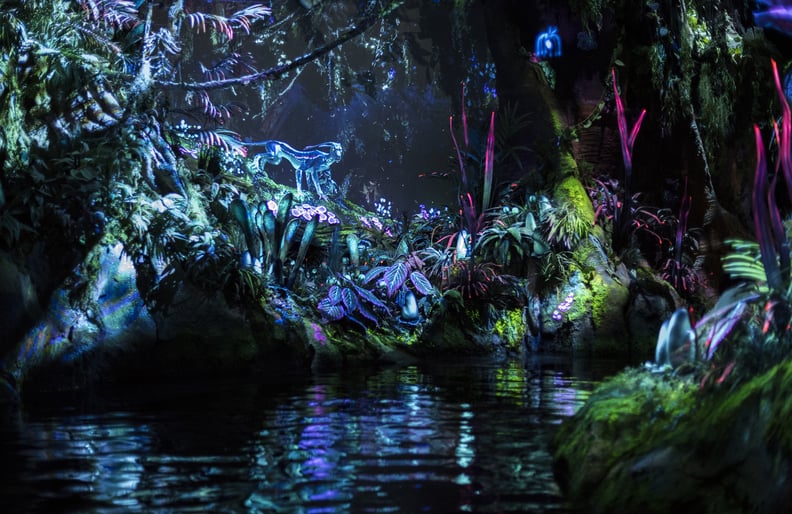 Explore a Bioluminescent Rainforest on the Na'vi River Journey
The Na'vi River Journey is a calm and slow-moving boat ride for riders of all ages. On the journey, explorers will make their way through a glowing rainforest and encounter the Na'vi Shaman of Songs.
02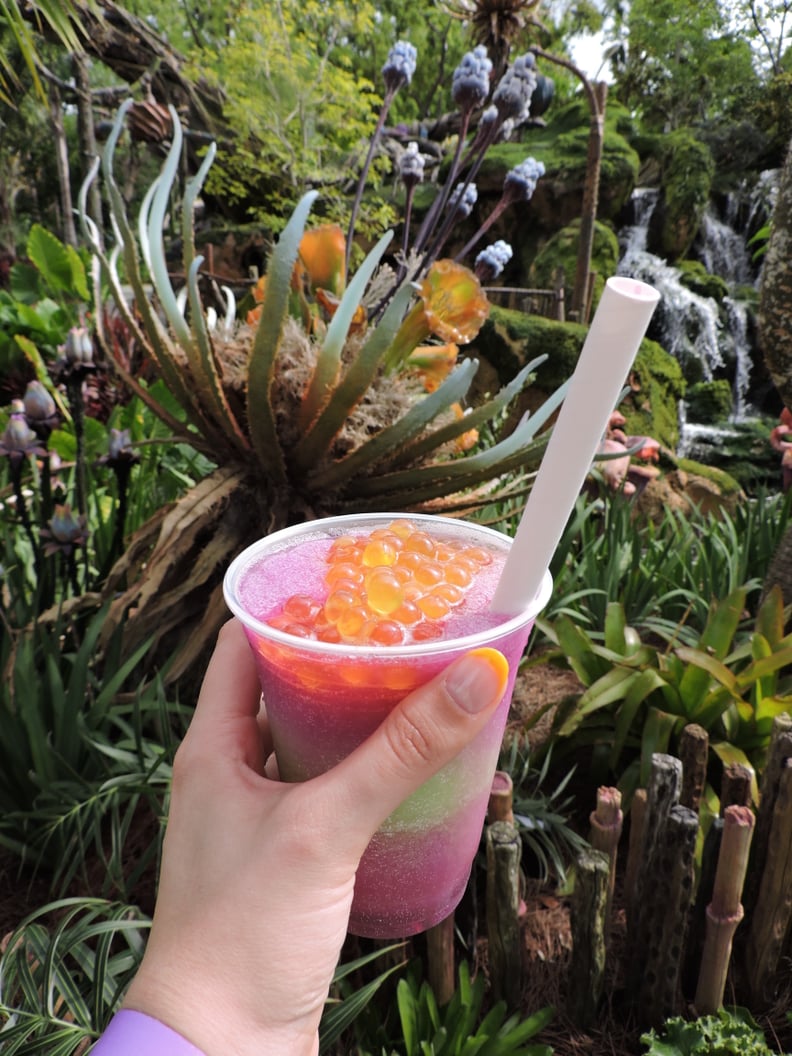 Try the Instagram-Ready Night Blossom Drink
The nonalcoholic Night Blossom drink is a definite favorite at the park and on Instagram. The blended drink consists of limeade, apple, and desert pear flavors. It's then topped off with passion fruit boba balls!
03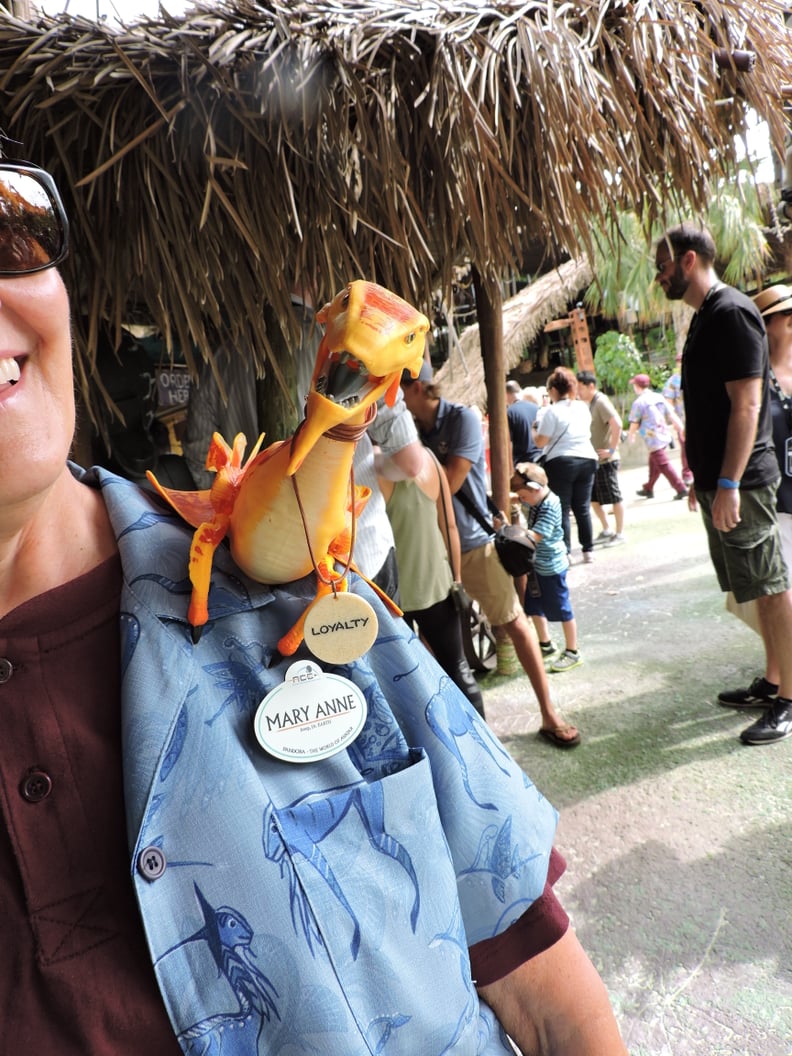 Adopt Your Very Own Banshee
At the Windtraders souvenir shop, you can adopt your very own banshee, or "Ikran," for $50. Not only does the adorable creature loyally perch on your shoulder using sturdy magnetic pads but it also moves independently in a crazy, lifelike manner.
04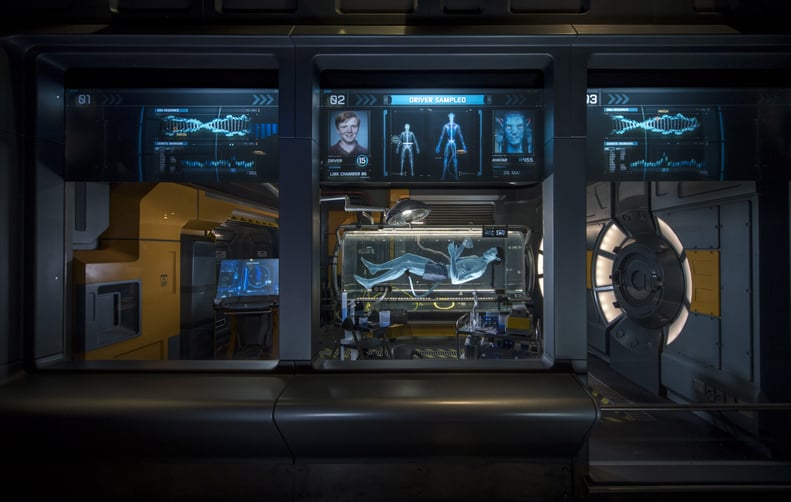 Experience the Thrill of Actually Riding a Banshee
On Avatar Flight of Passage, explorers can experience the sensation of riding a banshee after being matched with their own avatar. If you're not prone to motion sickness, the incredibly immersive 3D thrill ride is a must at Pandora.
05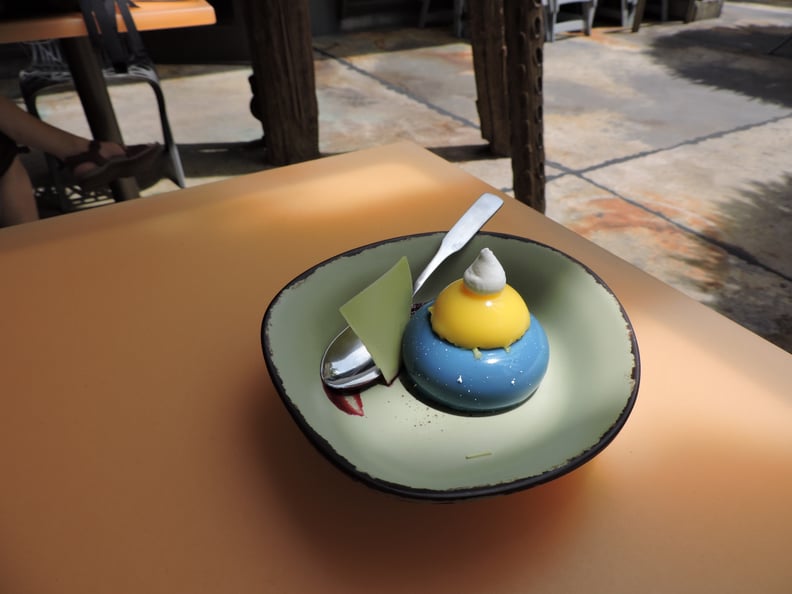 Indulge in the Futuristic Blueberry Cream Cheese Mousse
The Blueberry Cream Cheese Mousse might just be the tastiest menu item at the Satu'li Canteen. The fruity dessert artfully combines the fluffiest blueberry cream cheese mousse with passion fruit curd, whipped cream, and a sliver of white chocolate.
06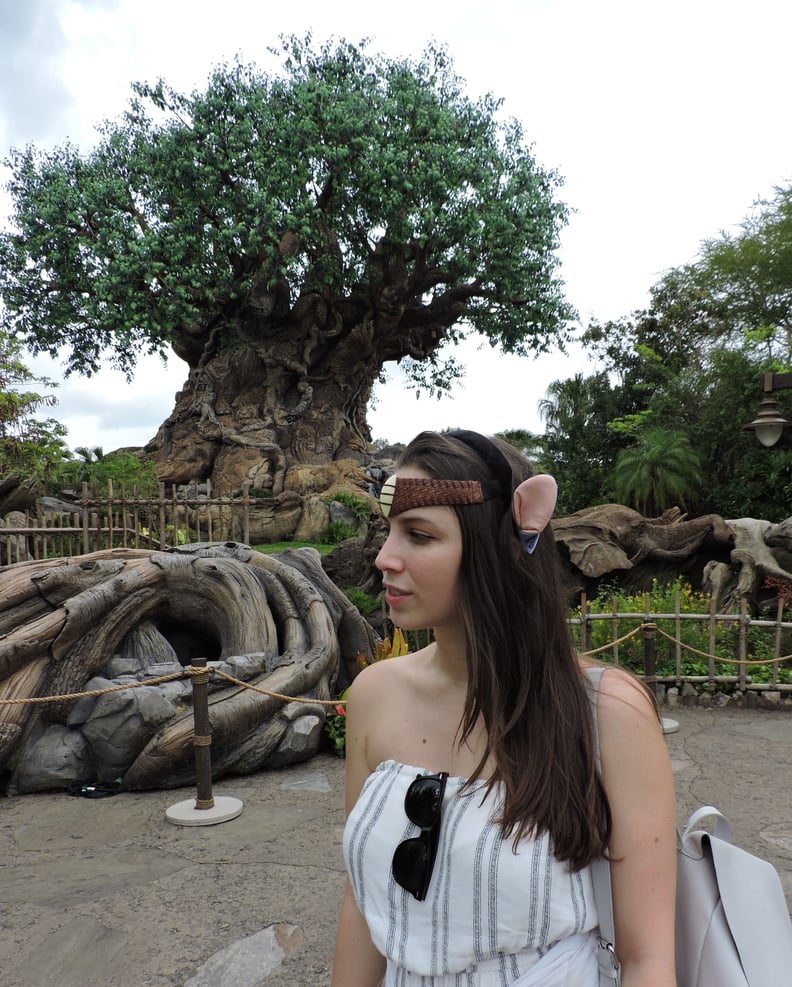 Look Like a Local With a Pair of Na'vi Ears
Also at Windtraders, you can transform yourself into Neytiri with an adorable Na'vi headband with ears on either side. Plus, at $27, it's one of the more affordable souvenirs!
07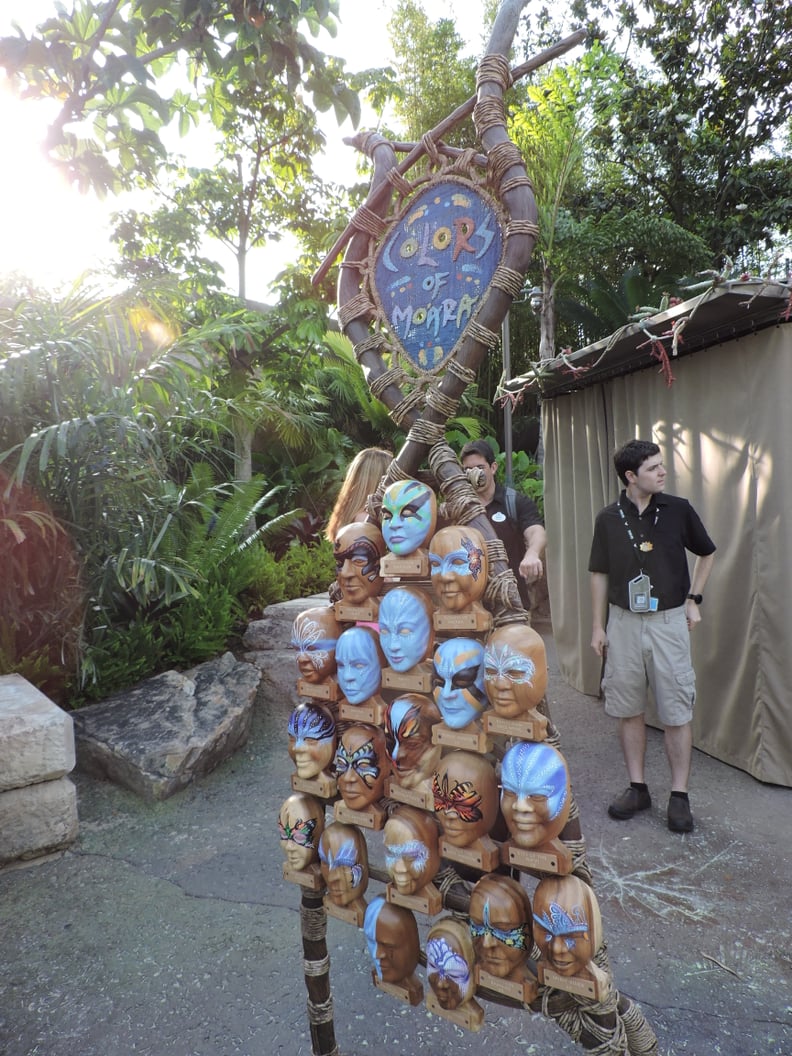 Get Your Face Painted at Colors of Mo'ara
At the Colors of Mo'ara outdoor kiosk, explorers can pick a fun Avatar-inspired face paint design with prices starting at $15. If you plan on touring Pandora at night — which you really should do — you'll notice that the face paint also glows in the dark.
08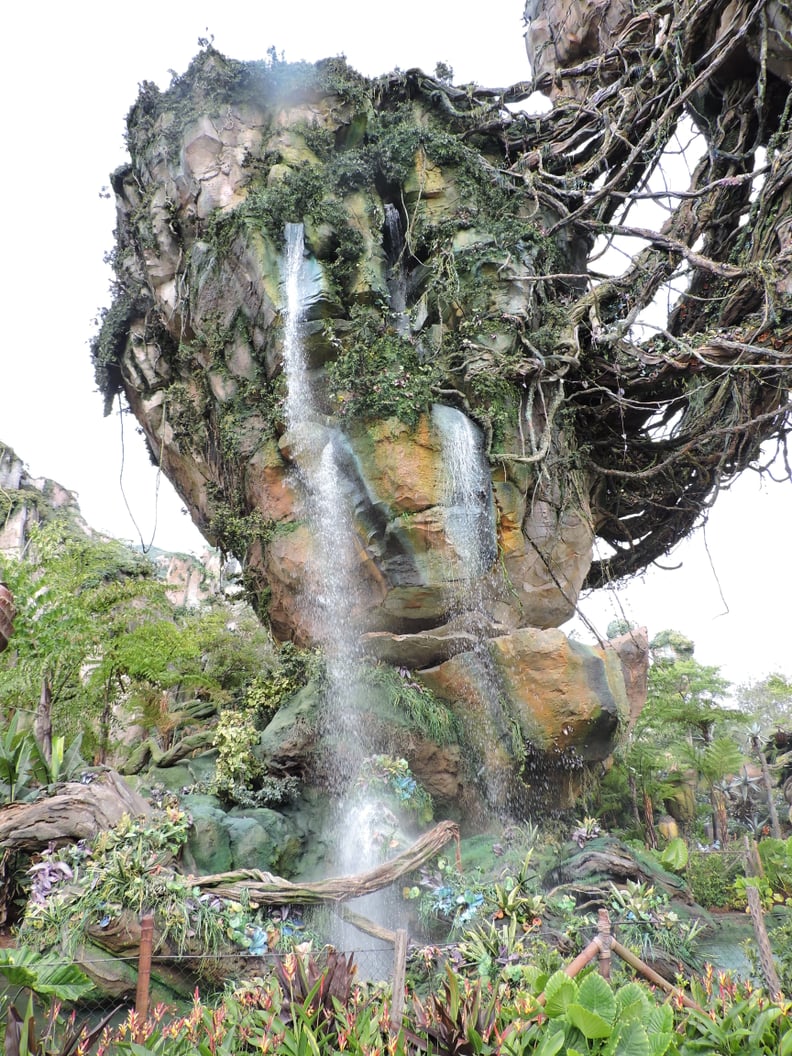 Cool Off By the Larger-Than-Life Floating Mountains
Pandora's floating mountains aren't only visually stunning but they're also pretty damn practical. The large structures provide some much-needed shade from the sizzling sun, and the various waterfalls offer a cool mist you'll need after roaming around Animal Kingdom all day.
09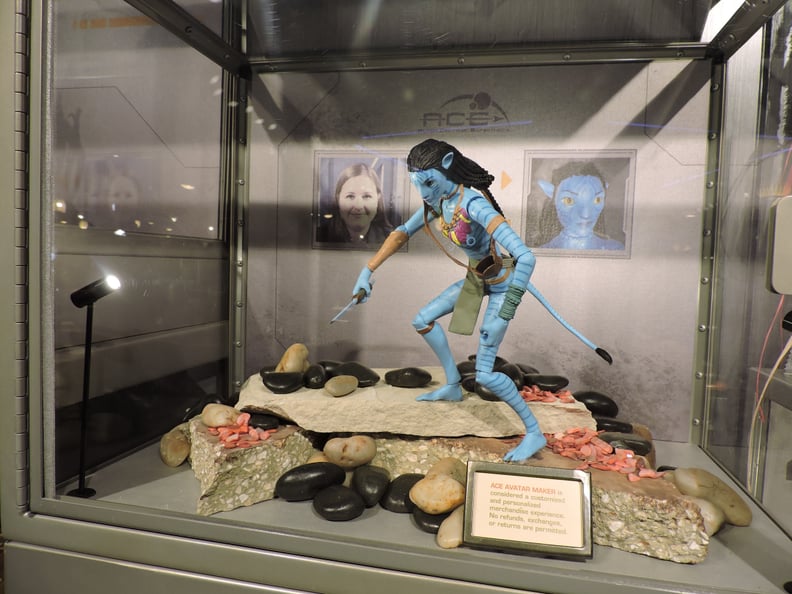 Take Home a Personalized Avatar
If you've got some time to spare, step into the ACE Avatar Maker at Windtraders to create a uniquely personalized action figure for $75. Explorers are asked to take a seat in the advanced scanning booth, help put the finishing touches on their action figure's look, and return in about an hour to pick up their mini-avatar!
10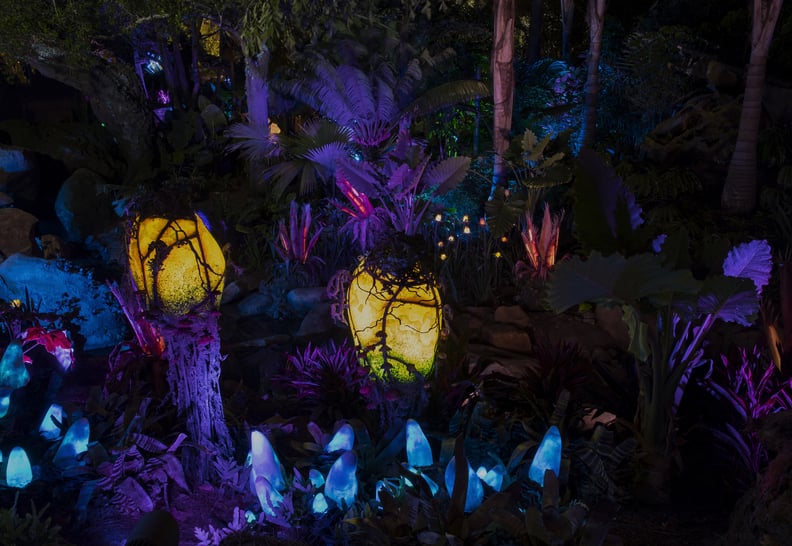 Explore Pandora at Night
We couldn't be more serious about this: you haven't really seen Pandora until you've gone at night. It's then that the land's otherworldly plants begin glowing in many different picturesque hues. Even the ground glows in the dark!
Travel and accommodations were provided by Disney for the purpose of writing this post.