3 Editors Share the Items That Make Their Lives Easier on the Go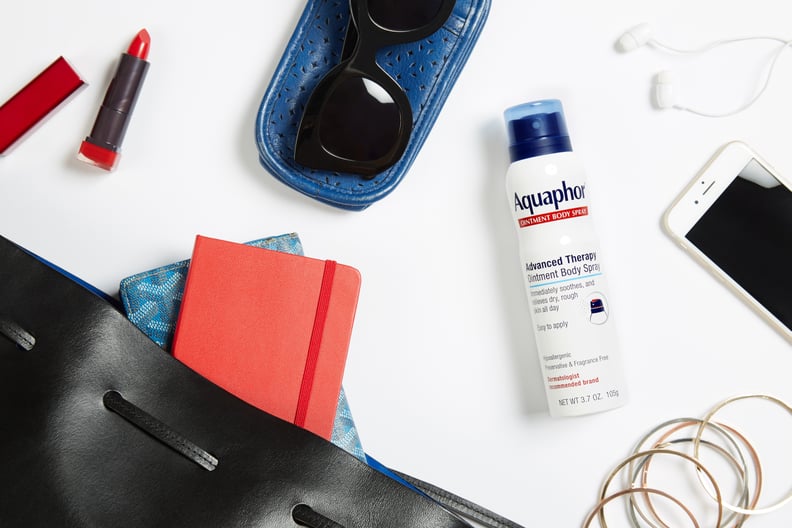 As POPSUGAR editors, we independently select and write about stuff we love and think you'll like too. If you buy a product we have recommended, we may receive affiliate commission, which in turn supports our work.
Whether you opt for a seemingly bottomless tote, a mini crossbody, or even a stylish backpack, we all carry handbags for the same reason: to keep the things we use most often within easy reach. But if this is true, how do we end up letting the most random (and often useless) items collect at the bottoms of our bags?!
Come Summer, nothing feels better than clearing out that extra bulk and paring down to items that truly matter. Need some help deciding what to keep, cut, or add to your list of bag staples? Just take a few notes from our editors. With different schedules, preferences, and Summer plans, read on to see which items three POPSUGAR editors have on hand at all times.
01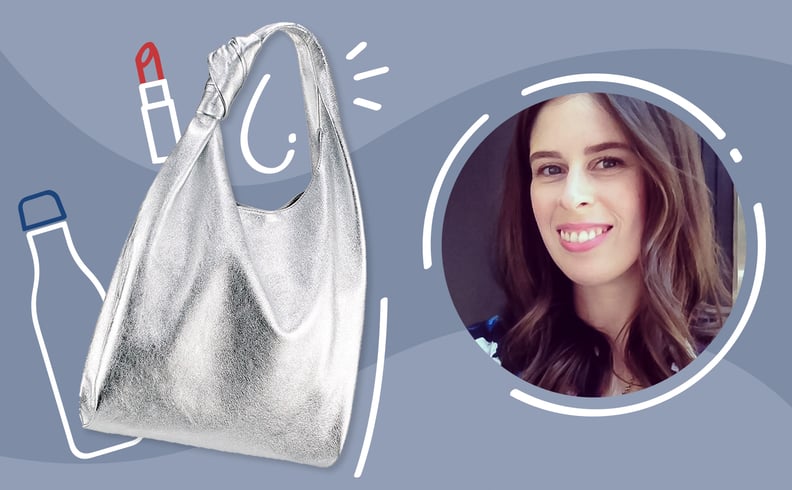 The Summer Traveler
When rising temperatures meet a jam-packed calendar, stocking your bag is all about tactfully paring down to the essentials. Luckily, senior native editorial director Joanna Douglas is well-versed in making smart picks that work with her schedule, serve more than one purpose, and keep her looking great on the go. These are her must-have products:
Solar charger: "I am glued to email and Instagram (especially posting pics of my pseudo-famous kittens), so I always need battery power. I got a solar charger for my outdoorsy brother and he loved it so much, I got one for myself. It's great to clip on to a backpack and take to the beach, a park, or just around town."
A holy grail brow pencil: "Some people won't leave the house without mascara; for me it's a brow pencil. I have yet to find a more natural looking product, and it somehow lasts for about a year with daily use."
Aquaphor Healing Ointment®: "No matter how much hand lotion I use, my cuticles are always a mess. This is the only thing that helps heal them. Plus, if there's no time for makeup, I use it as a brow groomer and highlighter."
Blister cushions: "My obsession with mules has given my heels a break, but my toes are not so lucky."
Shop Her Picks:
02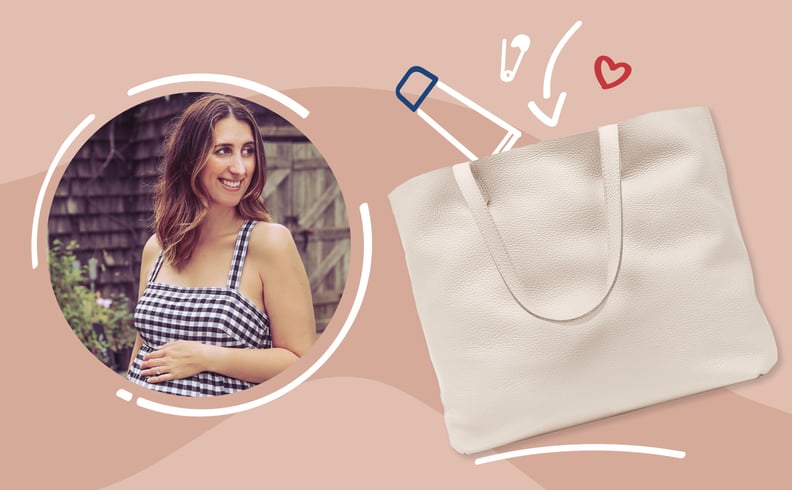 The Mom-to-Be
Staying cool and comfortable during the Summer is a feat in its own right, but that can seem especially challenging when you've got a plus one. For future mamas like senior native style editor Amanda Murray, picking a well-rounded balance of pregnancy-friendly products is key. Here are the products she's taking everywhere:
Aquaphor® Ointment Body Spray: "I'm due with my first baby in August, and while I knew I would need to keep my baby bump well hydrated, no one told me how important it was to keep the rest of my body moisturized as well! My arms and knees get particularly dry and patchy, so I keep a bottle of this hypoallergenic, fragrance-free ointment spray in my bag at all times! I spray it on my arms and legs. It goes on so easily and is super convenient when I'm on the move or at work."
Individually wrapped towelettes: "I literally tell everyone I know how handy individual towelettes are! I used them before I got pregnant, but as a mama-to-be, I'm a full-blown fanatic! They're individually wrapped and infused with essential oils, making them the chicest and best smelling hand sanitizer ever. But beyond disinfecting on the go, I use them for everything. Orange and peppermint were great during my first trimester as a way to calm my nausea. I use the lavender to wipe down airplane seats for a calming and relaxing flight. And lemon and eucalyptus are perfect for a quick refresh after working out."
Lip and cheek tint: 'If there is one beauty rule I live by, it's to never be caught anywhere without a lipstick in your bag. A touch of color on your lips will make you feel instantly put together, while distracting from any imperfections (cough, cough, a breakout or dark undereye circles). Plus, a tint can pull double duty and work as a blush when you're in a pinch and need a subtle flush."
Comfortable shoes: "I either have Birkenstocks in my bag at all times or I'm wearing them. They aren't the most fashionable footwear choice, but they're adjustable, mold to my feet, and this white pair goes with everything in my Summer closet!"
Shop Her Picks:
03
The Resident Fashion Girl
Take a peek into the (very trendy) bag of any fashion girl, and what you'll find isn't quite the average pack of tissues or hand sanitizer. Instead, it's a collection of carefully picked items that keep style and versatility top of mind. Need proof? Just see what native shopping editor (and minimalistic style expert) Stephanie Nguyen carries at all times:
Sunglasses: "Sunglasses are the one thing I always regret forgetting when I leave the house without them. My eyes are sensitive to light due to my contact lenses, so I always leave a pair in my bag. Not to mention, they're the perfect finishing touch to any outfit I'm wearing."
Hair barrette: "A sleek and stylish barrette is better than a hair tie when you need to throw your hair up, or want to change up your look from day to night."
Mirrored phone case: "I never have to carry around a mirror when there's one permanently attached to my phone. Perfect for checking my teeth and makeup on the go."
Aquaphor Healing Ointment®: "My lips are perpetually chapped, so I always have a tube of ointment on-hand to hydrate. Because my nose is sensitive, I love that the formula is fragrance-free!"
Shop Her Picks: