You Won't Believe What $100 Per Night Gets You in Bali
It may be a bit of a trek to get there, but once you do, Bali is a long-haul destination that's well worth the hype (the Obamas seem to agree). On an island that lends itself well to an extended stay — if you can swing the PTO days — it helps that accommodations are plentiful and budget-friendly. We've rounded up eight rentals that are less than $100 (USD) per night but feel a whole lot more luxe.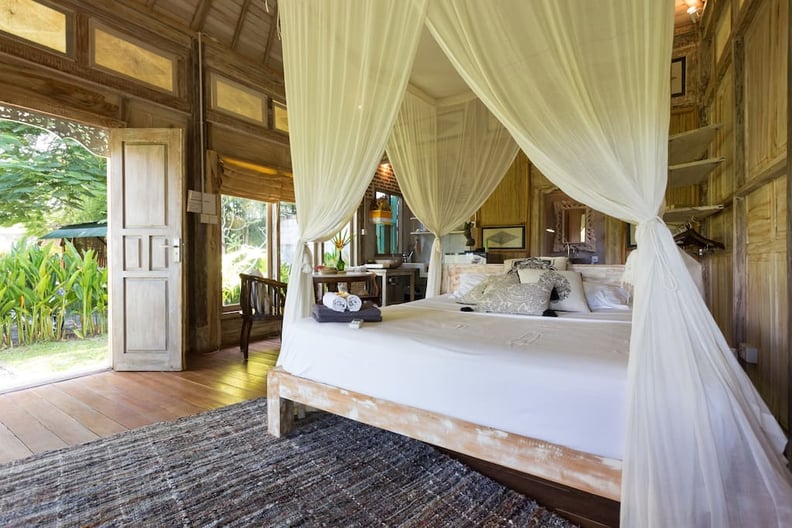 Beach Bungalow
Price: $56/night
Located in chic Canggu, this whitewashed cottage makes for a romantic retreat in close proximity to Batu Bolong Beach. The kitchen is minimal, but at $56 a night, you can dine out guilt-free.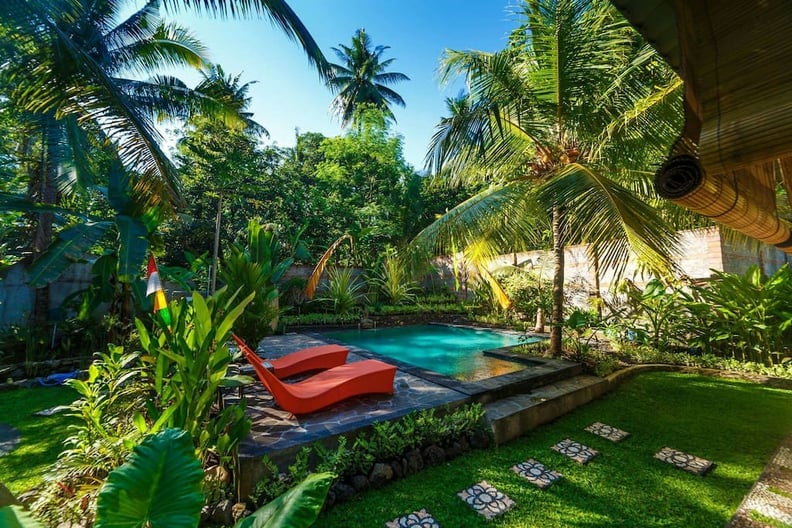 Private House in North Bali
Price: $61/night
The Kubu Kusuma Guest House in Lovina (North Bali) can accommodate up to six guests and is set amid a private garden. There's an infinity pool, daily breakfast is included, and the property's caretakers live on-site — they can hook you up with everything from in-house massages to Indonesian cooking lessons and boat rentals.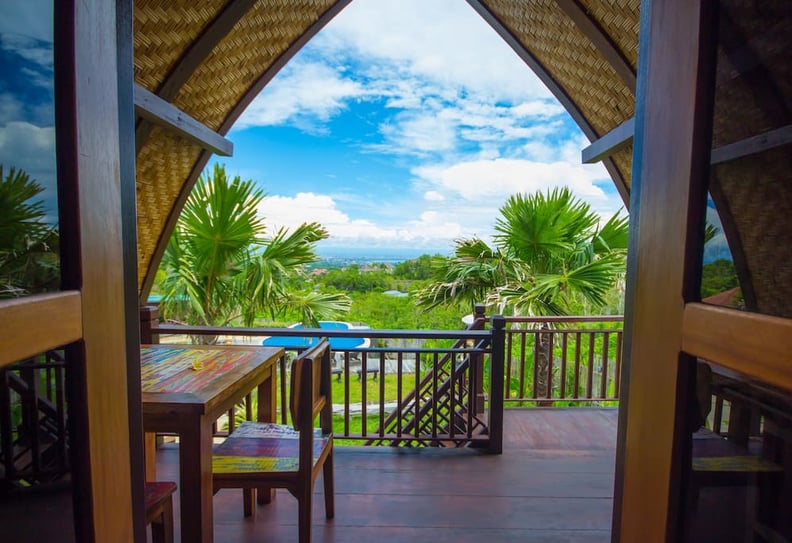 Jimbaran Beach Hut
Price: $40/night
This ridiculously cool beach hut scores well in guest reviews for its peaceful surroundings. There's an on-site restaurant and pool, plus tennis and biking. The hut accommodates two.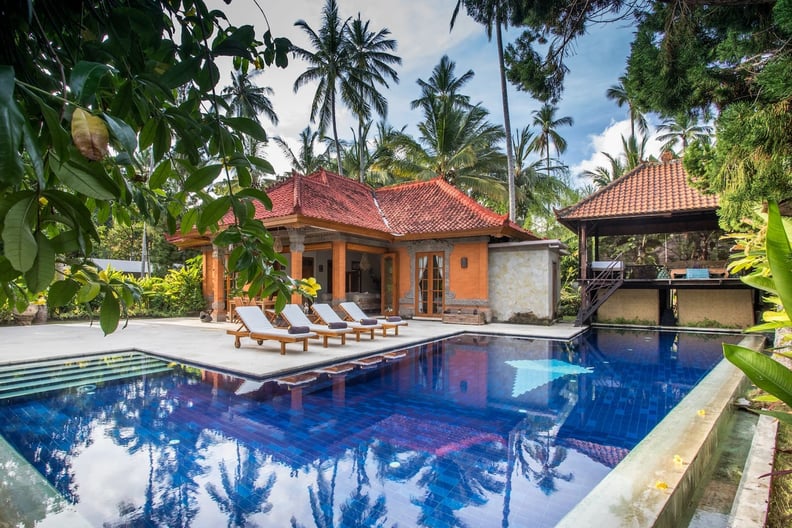 3-Bedroom Villa in Southeast Bali
Price: $94/night
Villa Hanoman makes a great home base for a family or group vacation, with three bedrooms, two and a half baths, and a five-minute walk into town (Candidasa) for restaurants and shopping. It is worth noting, the remote locale means the drive from the airport is often upward of two hours.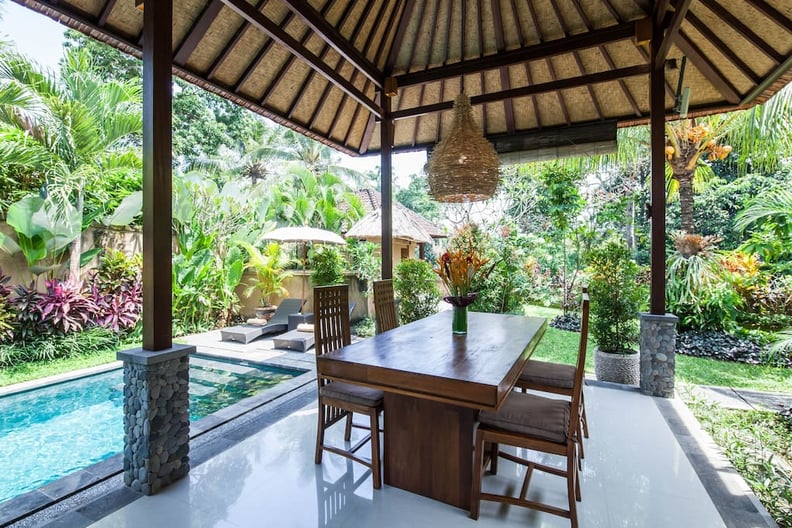 Two-Bedroom Ubud Villa
Price: $92/night
This cozy villa located on a steep cliff in Surya (central Bali) makes the most of its lush surroundings with outdoor spaces for lounging and dining. There's a regular shuttle into Ubud center, and a daily breakfast is included in your stay.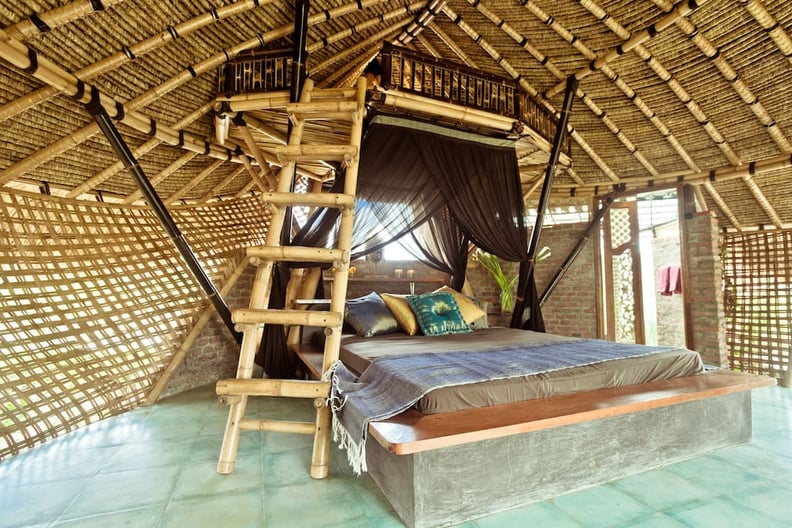 Open-Air Living in Ubud
Price: $67/night
This seriously one-of-a-kind woven bamboo cottage is set amid the rice paddies in Ubud and is as close to sleeping beneath the stars as it gets. Breakfast is delivered to the patio daily, and formal dinners and massages can be arranged, too.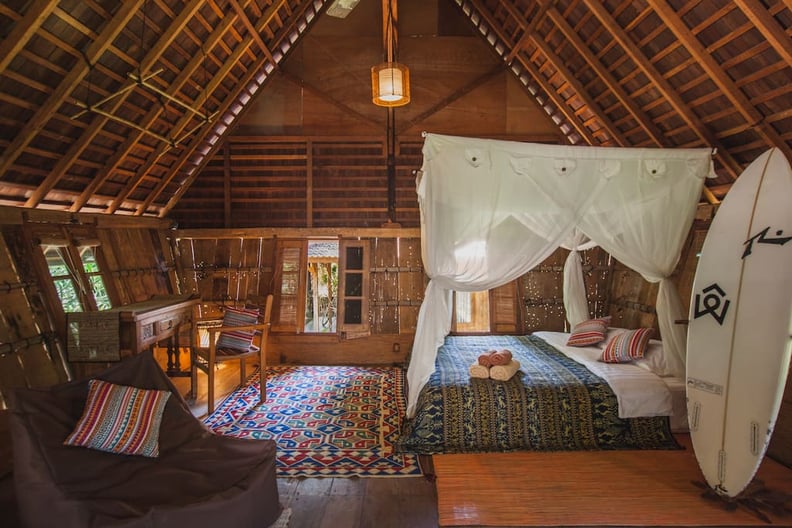 Healthy Living in Canggu
Price: $88/night
A stay at Jungleroom's 60-year old Sumatran Karo house includes access to the eco resort's juice bar, yoga studio, pool, and lush gardens. The teak house accommodates two and is decorated in rustic batik and recycled wood.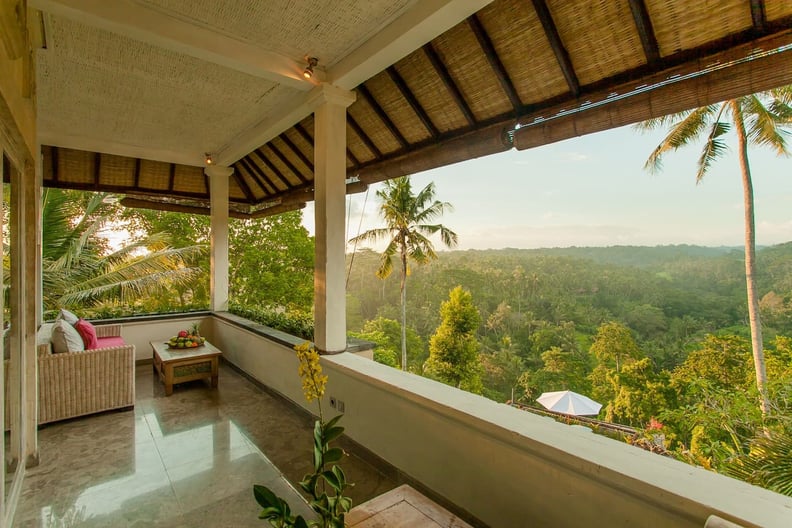 A Rooftop Suite in Ubud
Price: $67/night
This luxe rooftop suite in Ubud offers jaw-dropping views, and it's part of a complex (the Sayan Terrace Resort), so you get perks like an included continental breakfast and the use of a shared pool. There's one bedroom, one bath, and a terrace that'll be tough to peel yourself away from.