The Deepest Swimming Pool in the World Looks Frighteningly Cool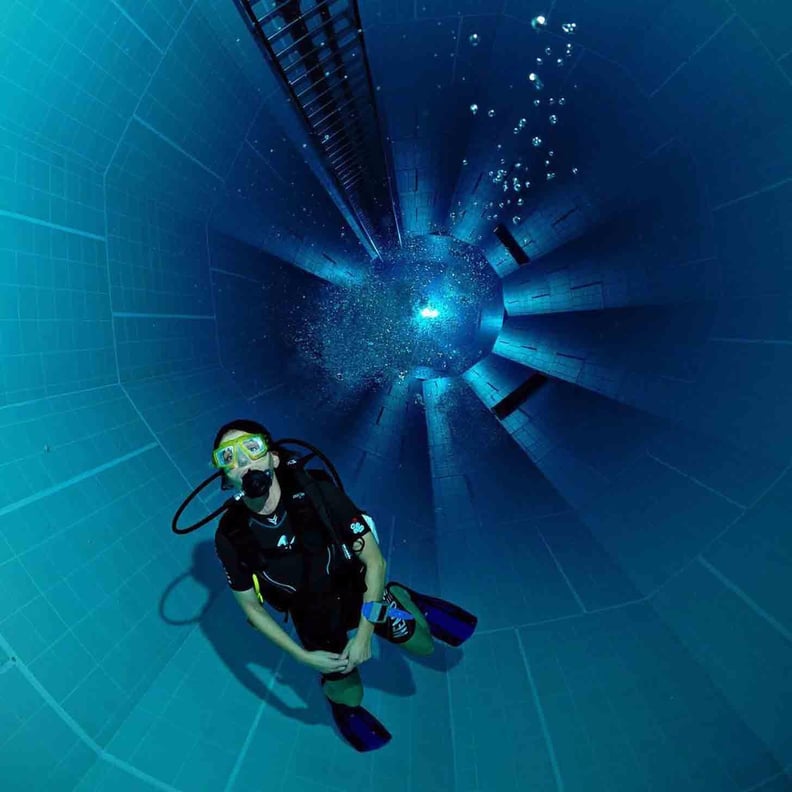 On top of Belgian waffles, beautiful architecture, and festive Christmas markets, Belgium gives us yet another reason to visit. The deepest swimming pool in the world is located in its capital of Brussels. Appropriately called Nemo 33, the "only attraction park dedicated to diving" consists of several structures 113 feet below. From the photos, it looks like an amazing underwater house that serves as a diving playground.
Visitors of all levels are able to swim at Nemo 33 (minimum age is 12 years old), but must be accompanied by an instructor unless you're a certified diver. General admission is about $38 (35€) or $27 (25€) for those with certification, which includes all equipment. The best part about the pool is that it's heated to around 86 degrees so that you can swim comfortably during your two-hour swim.
On top of also featuring a Thai bar and restaurant where you can eat and watch the divers pass by, Nemo 33 recently launched an underwater dining experience that allows diners to enjoy a fancy meal 16 feet deep into the pool. The Pearl restaurant is only two meters wide and requires you to swim to it. Once you're inside the pod, scuba divers will serve you foie gras, lobster salad, and Champagne in waterproof cases. You'll be able to dine completely dry, of course. Though the meals aren't cheap ($106), you're definitely in for a once-in-a-lifetime experience.
Check out how amazing it looks ahead!