9 Reasons You Should Visit Disneyland During the Holidays
You haven't truly experienced Disneyland until you've been there during the holidays. Sure, Halloween Time is fun, but there's something truly magical about being in the park with all the snow, trees, and ornaments adorning every corner. The holiday season runs from Nov. 10, 2016, to Jan. 8, 2017. Keep reading to learn about all the benefits that go along with visiting Disneyland during its merry and festive time of the year.
01 Early December is one of the least crowded times to go to the park.
If you want to avoid long lines and big crowds, Dec. 1 to Dec. 16 is a great time to visit. Historically, there are less people there than other times of the year.
02 This year, California Adventure is having its first-ever Disney Festival of Holidays.
The new festival will be inspired by cultural traditions from around the world. It will include special food marketplaces, live performances, and dazzling decorations. There will also be an all-new World of Color with a "season of light" theme.
03 Disneyland will turn into a Winter wonderland.
Beautiful light displays, festive decorations, and a huge Christmas tree will be in the park. You can't see Disneyland look like this at any other time.
04
The Christmas Fantasy Parade is the best holiday entertainment you'll see this year.
All your favorite Disney characters are dressed in their holiday best for the parade. There's also dancing reindeer, gingerbread men, toy soldiers, and Santa Claus himself!
05 There will be snowfall on Main Street, USA.
You can experience snow in Southern California! It looks so beautiful at night.
06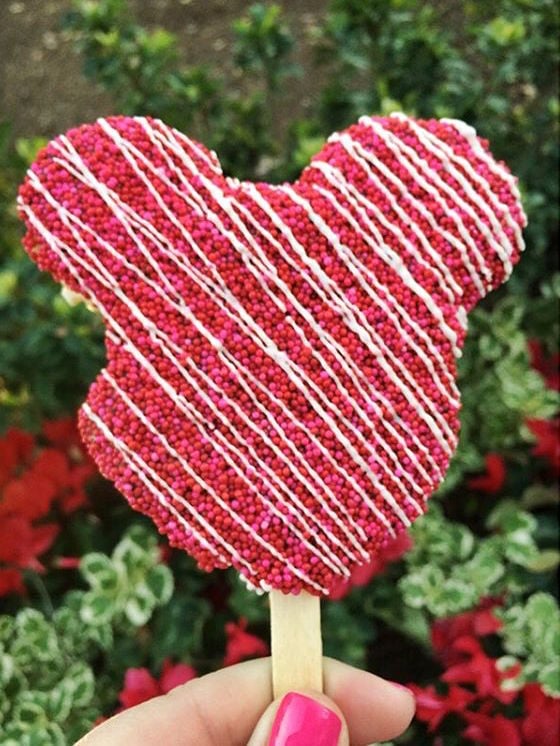 The seasonal treats are so impressive.
Step into any bakery around the resort and you'll be in total awe of the holiday desserts. Cookies, ice cream, caramel apples, and cake pops take on transformations for Winter and Christmas.
07 Some of the rides transform into new experiences.
It's a Small World gets a holiday makeover, the Jungle Cruise has some fun twists, and the Haunted Mansion continues post-Halloween with the Nightmare Before Christmas theme.
08 Sleeping Beauty's Castle is incredible both day and night.
You can ogle the ornaments during the day and the icicle-inspired lights at night. It's the perfect place for pictures!
09 You can meet Santa in Critter Country.
Meet Santa himself and take a photo with him to get into the Christmas spirit.