People Named All of the Reasons They Love Disneyland and Now We're Crying Happy Tears
Nothing in life is perfect, but Disneyland comes pretty damn close. Sure, you sometimes have to deal with hot days and significant crowds, but in the end, the true essence of the park is what really matters. It's hard not to sound cliche when describing Disneyland as magical, but there really isn't a better word to sum it up than that. We discovered a thread on MiceChat where fans named the small things that make the parks so special to them, and if you're a Disney-park-lover, these will pull at your heart strings and have you nostalgic for the place — even if you just got back from it. Read on and prepare to get a little teary-eyed as you nod your head.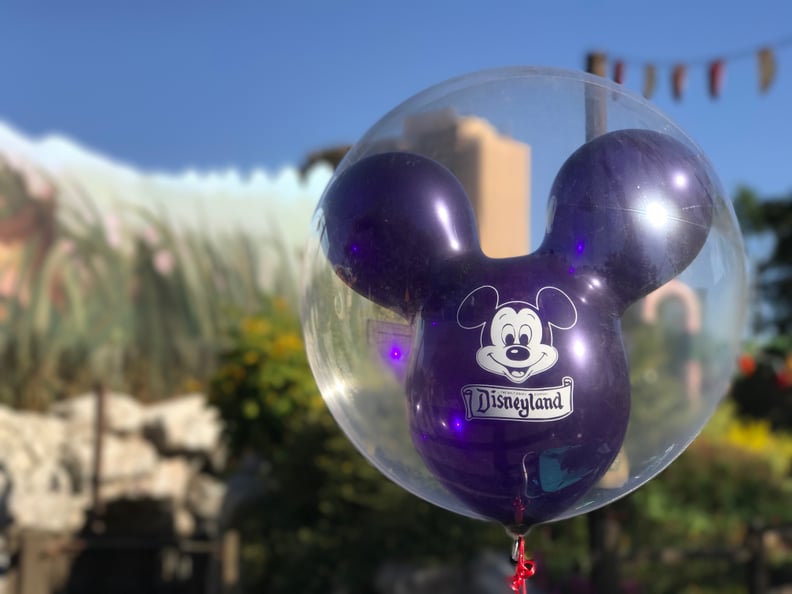 "Seeing the castle at the end of the street always lifts my spirits, no matter what mood I'm in beforehand."
"Everyone is welcome at Disneyland."
"That fresh air-conditioned smell inside so many buildings (especially on Main Street) — ahhh!"
"When I'm there, I'm not in the real world."
"To me it feels like I am really going on an adventure on the Jungle Cruise."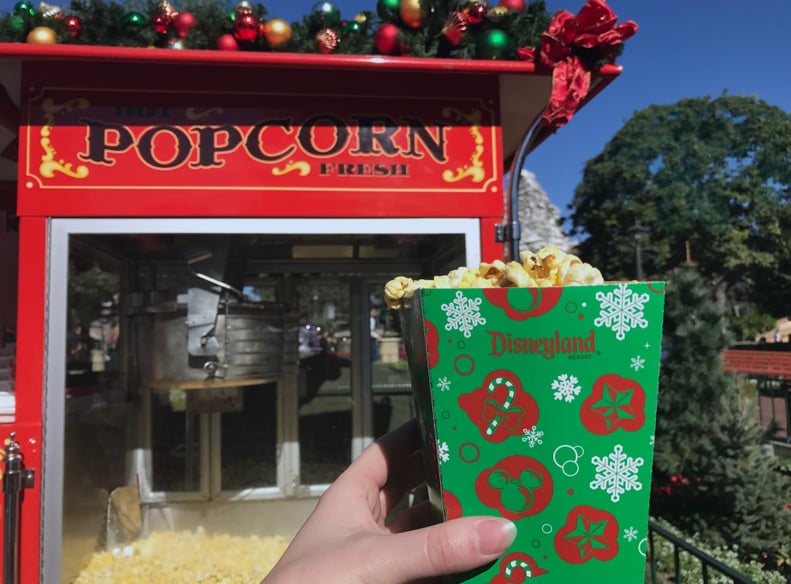 "Buying popcorn outside the Haunted Mansion and sitting on a bench in that area is always a fun treat. If the pirate band is around, I will sit near them for a while."
"Love seeing what candy they're making on Main Street and Buena Vista Street."
"Looking for cats on the tram ride back to the car."
"The Mickey-shaped waffles at Carnation Cafe." "I love to hear the call 'all aboard!' from all the Disneyland Railroad Stations."
"For breakfast, nothing beats a couple of fresh churros and a cup of coffee in the morning!"
"Walking through the gates and hearing the music and seeing everything. It's a very special place to me. It's what I think about during my days at work. I don't like my job. Thinking about Disney helps get me through the day. I really love looking at the little details and riding the rides. I love most about everything at Disneyland. It's my happy place."
"I love how, when I first walk out onto Main Street, I feel a giddy excitement I haven't felt since I was a child." "I love the live-performing cast members. They really are a great part of the park in every way."
"The live music, spontaneous and everywhere. Probably my favorite thing about the parks, now or ever. Sometimes I think I could spend a day there, just listening."
"Dill Pickle with a small drink under shady tree on a park bench and people watch."
"The attention to detail. Even the smallest details that very few people would notice. For example, I remember at Flo's Cafe, they had a model of a V-8 car engine on display. As it turned, small lights would flash in the cylinders indicating the combustion of each cylinder. Only a true motorhead would notice this, but they got the firing order correct. Each cylinder's light lit in the exact order of a real V-8." "I have always enjoyed seeing the waterfalls coming down from Matterhorn."
"The wind noises at the Matterhorn have always captivated me. It's always the little things about Disneyland that keep me coming back."
"Mint juleps!"
"The Mickey beignets were still being sold 15 minutes to midnight! It was magical and happy ending." "It may be crowded, but those faces have smiles on them. People are excited to go. There are still hundreds of first-time-ever and first-time-in-a-long-time visitors. There are families who haven't spent time together at Disneyland in years. There are people who just love the heck out of being there. If we take a moment to notice those details instead of only seeing the sea of visitors, we may find that happiness infectious."
"I love the feeling of nostalgia I get every time I climb aboard Peter Pan's Flight."
"The smells and sounds."
"I love eating junk food and snacks and ruining my appetite, but then eating dinner at Carthay Circle anyway." "Being one of the last people to leave the park so I can get that empty Main Street photo. There's something so peaceful about the park when the night has come to an end but everything is still on. If I can't hold out that long or if security is less willing to accommodate the request, then so be it. There will be another day."
"The music unique to each attraction or land."
"What truly makes me feel like I am in Disneyland is when I walk through Adventureland and make my way onto Pirates of the Caribbean or the Haunted Mansion.
"The smell of churros and cotton candy."