Paid Content For

8 Times We Loved Our Uber App Even More
Paid Content For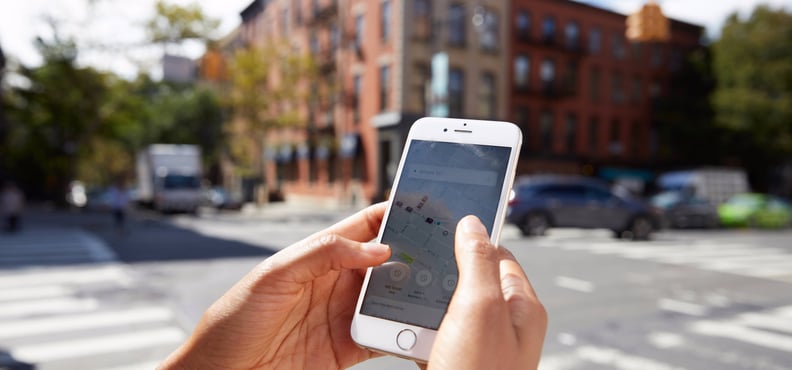 Of all the apps that we have come to rely on, Uber is up there. It features in many a happy story ("And then my Uber showed up!"), and its driver partners are modern-day knights in shining armor — though infinitely easier to locate. To find out just how popular Uber is, we asked POPSUGAR editors and readers, from coast to coast, to share the times that their Uber driver really came through, or went above and beyond, and why it's the app they tap most.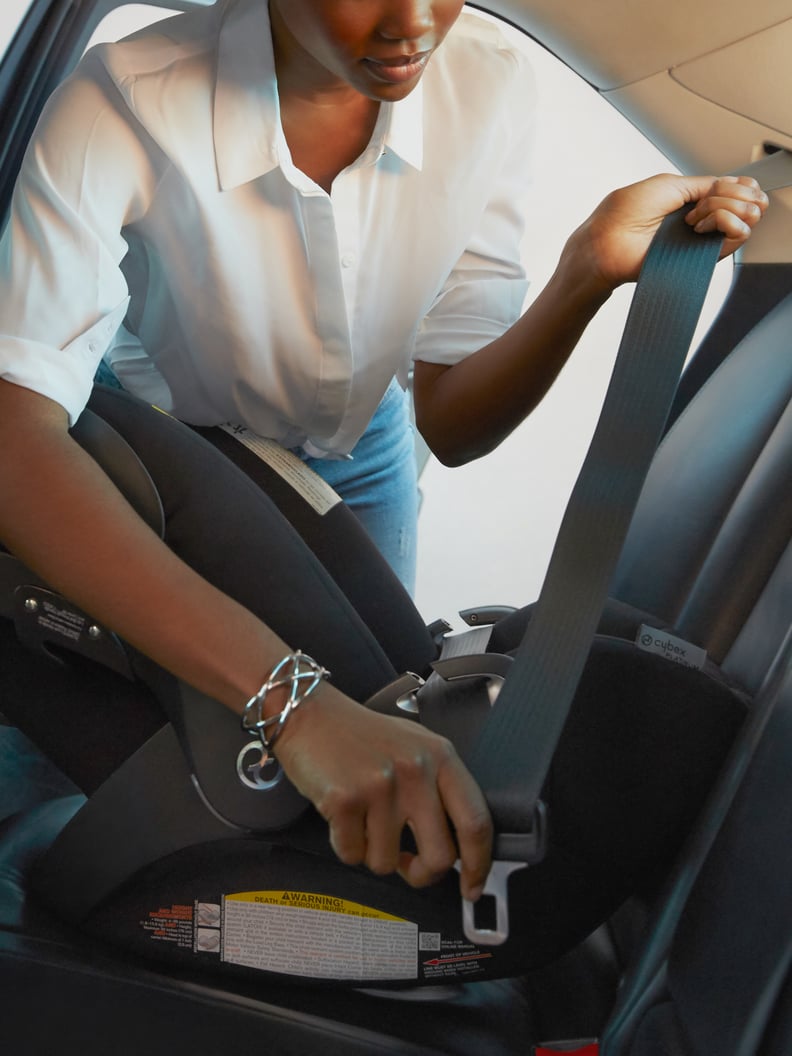 The Driver Was a Baby Whisperer
"As if preparing a 12-month-old for her first trip to Europe wasn't stressful enough, I realized the second the Uber arrived that I had no idea how to install the travel car seat we were bringing with us. Already running behind, I completely panicked, imagining my family missing our international flight because of a car seat. The Uber driver pulled up, and through tears I explained the situation. He literally chuckled and said, 'no problem,' and perfectly installed the seat in a matter of seconds. I thought we were in the clear, and then we hit a simultaneous traffic jam and meltdown. Our Uber driver was not only patient and calm, but the apparent baby whisperer also had a baby tunes channel preset on his radio. He turned it on, we all sang, the baby calmed down, and we made it to Europe!" — Adrienne Wright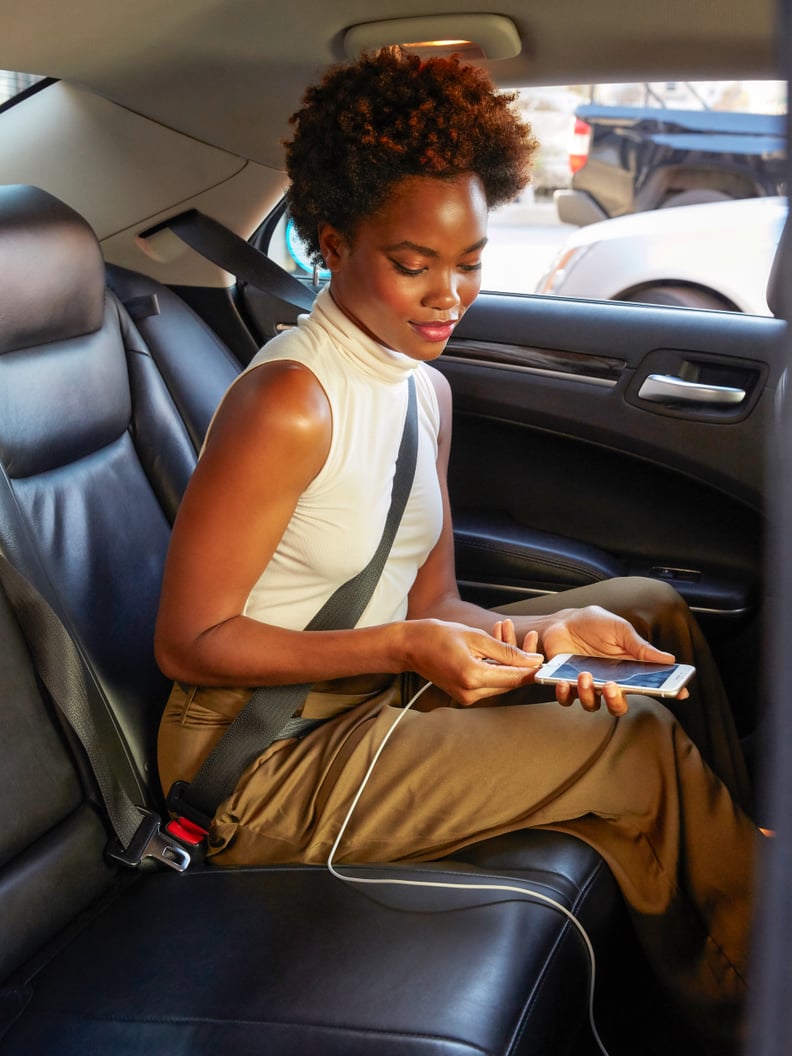 It Kept the Peace
"I was running late for a date with my boyfriend, at a time when we were not getting along (not quite make-or-break, but close). One of the things that we argued about was his time-keeping, but this time, I was the one running late, in part because I was dealing with a glitchy, dying phone. Though I had charged it before I left, it powered off while I was in the Uber — before I could tell my boyfriend that I was on my way. Seeing my panic, not only did the driver give me a charger to use, but when that wasn't working quickly enough, he let me use his phone to call my boyfriend and apologize profusely." — Amy Green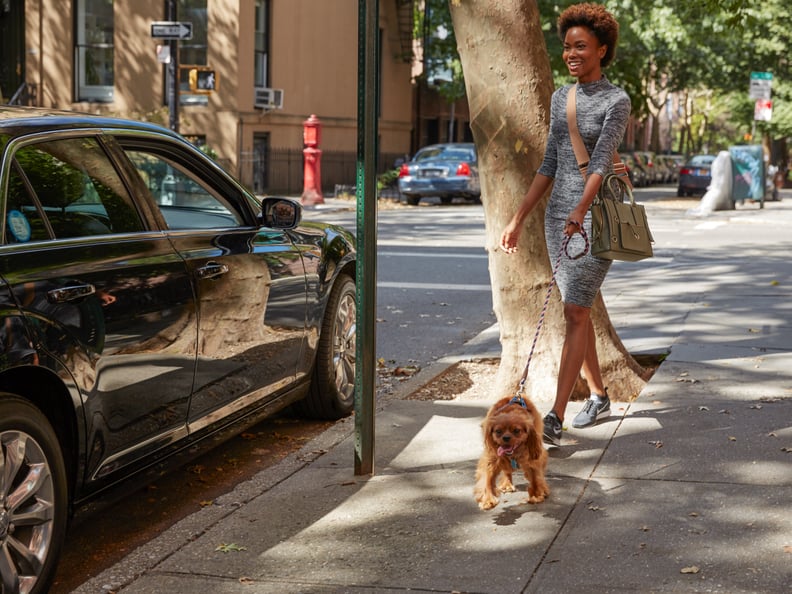 The Driver Was an Animal Hero
"I did find a fellow animal rescue enthusiast in one of my drivers! Several years ago, my friends and I were on a girls' trip to Palm Springs when we decided to request an Uber instead of trekking back to our hotel on foot. After exchanging pleasantries with the driver, we discovered that he had not one but three rescue pets keeping him company at home. We heard all about the stray chihuahua he rescued from the heat and nurtured back to health and the parrot who struck up conversations with him when he was missing his college-bound daughter. My friends and I loved indulging in one of our favorite activities — listening to heartwarming pet anecdotes. — Tyler Atwood
Planning on riding with your pet? Check here for Uber's guidelines.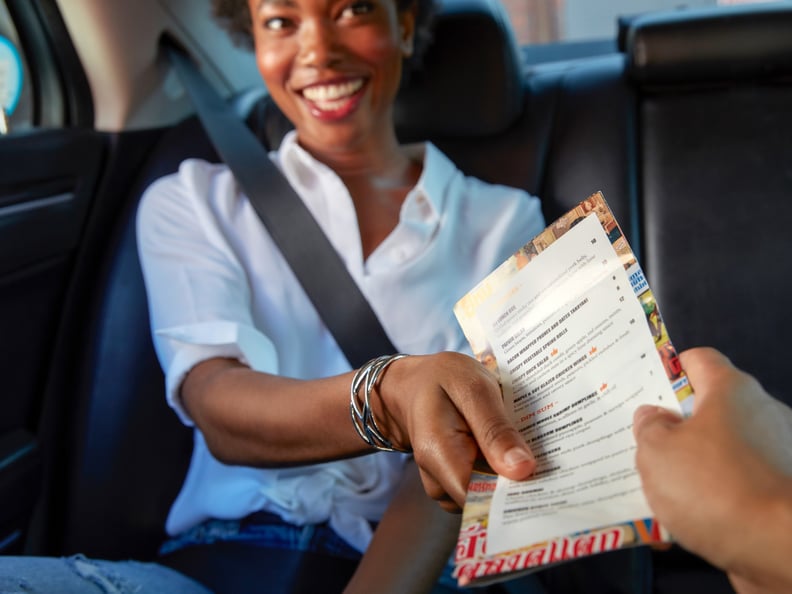 The Driver Was a Foodie
"I was on my way to the airport and having the best chat with my driver about restaurants in the city (I'm a bit of a foodie) when he told me that he was originally from Lebanon. That's the country with my favorite cuisine, so I asked him if he could recommend anywhere. Well, as it turned out, his brother owned a restaurant that I had never heard of, probably because it was so off the beaten path. He gave me a menu and told me to tell them his name if I ever went there. About a month later, I went there for dinner with my girlfriends, and sure enough we were treated like royalty. Also, it was delicious!" — Linda Strassberg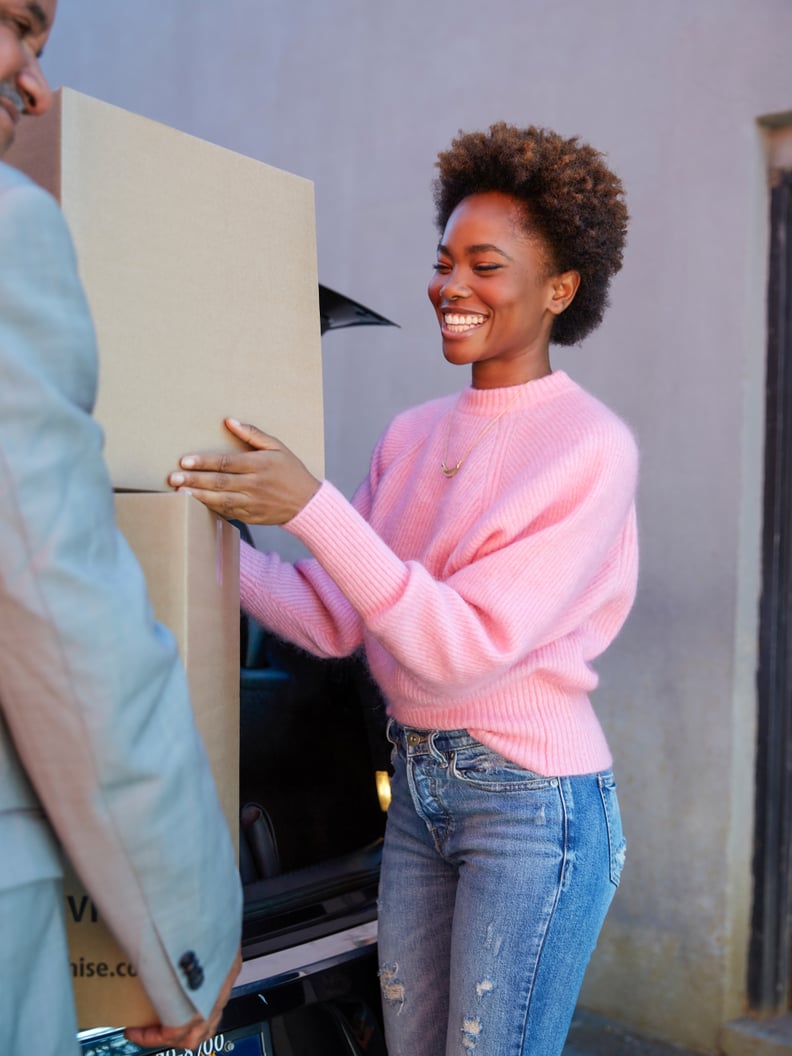 Who Needs a Moving Van?
"As a newly minted resident of New York City, my first apartment was temporary. But as I prepared to move in to an actual apartment, I needed some way to transport the items I had with me. Though I didn't have any major furniture or huge items, I had collected quite a few boxes and heavy suitcases over time and was luckily able to fit them all into a minivan-size Uber. The driver even helped me load and unload my boxes from one place to the next! Better yet, Uber became my go-to mode of transporting furniture and decor when I began furnishing my apartment." — Carrie Carrollo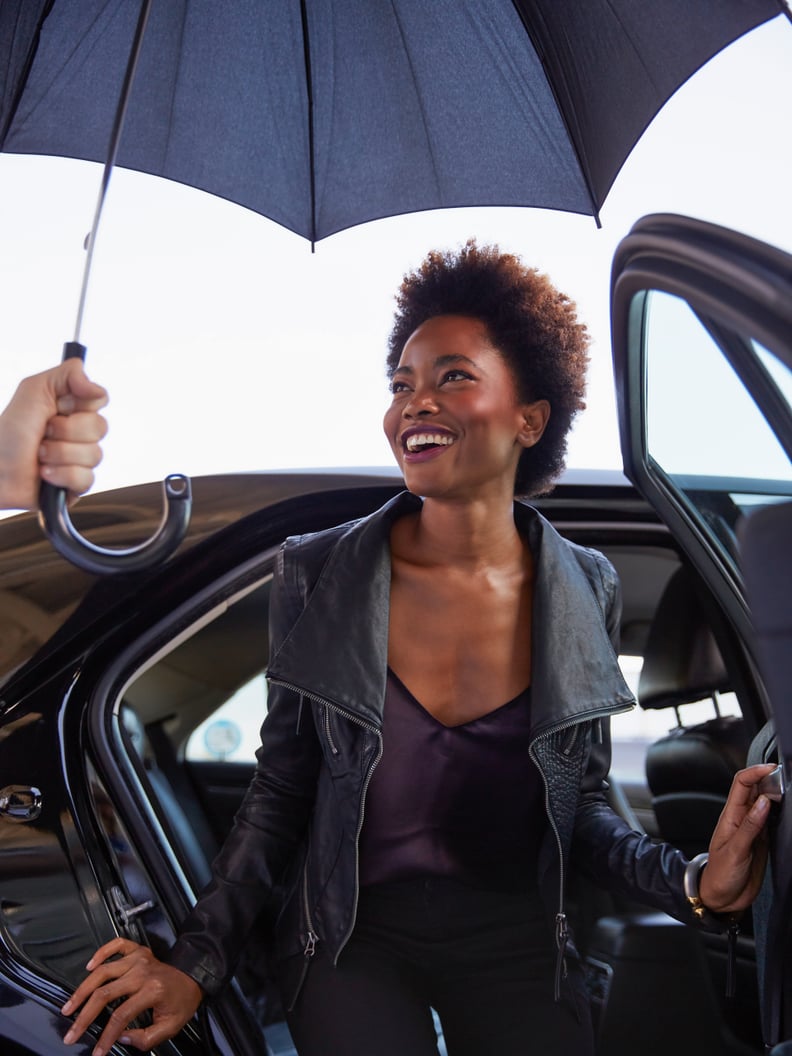 It Saved the Date
"I was meeting up with an ex-colleague for what I hoped would turn out to be a date, now that all complications were out of the way, and I was feeling on point after taking two hours to get ready. In a move that is very unlike me, I hadn't checked the weather forecast. Sure enough, 40 minutes later it was pouring. After huddling under some awning for a while, I finally had the bright idea to use my new Uber app. Not only did the driver show up in three minutes, he dropped me off right outside the bar — which took some extra effort!" — Lorna Moreland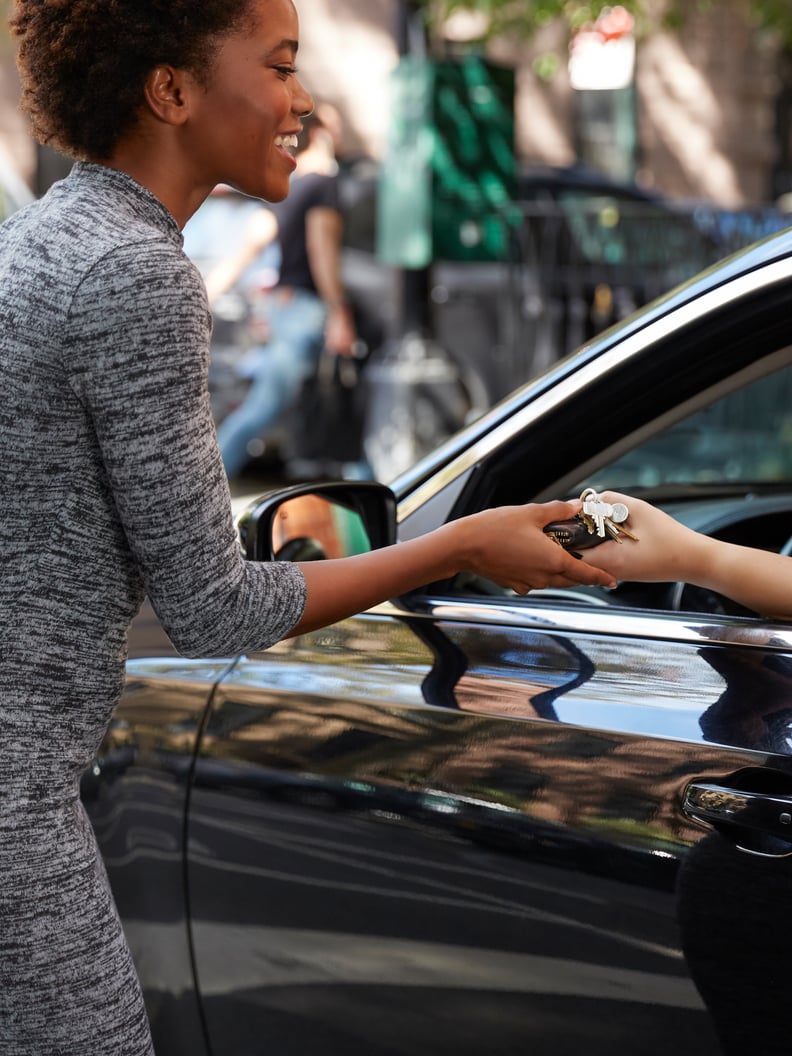 It Was Lost and Found
"I can be incredibly forgetful, particularly when I'm preoccupied with my phone. I took an Uber to work one morning and got in while I was chatting with my mom. Cut to a couple of hours later, I realized that I had left my apartment keys in the back seat of the car. I have a dog and had never gotten around to giving my spare keys to any friends nearby, so I was freaking out, imagining the expense of hiring a locksmith. I had only recently given up my car, so I was new to Uber and didn't realize how easy it would be to get in touch with my driver. With the help of an Uber-pro colleague, I submitted my number via the app. The driver called me back and came to my office with the keys. I was so happy that I hugged him!" — Emma Salas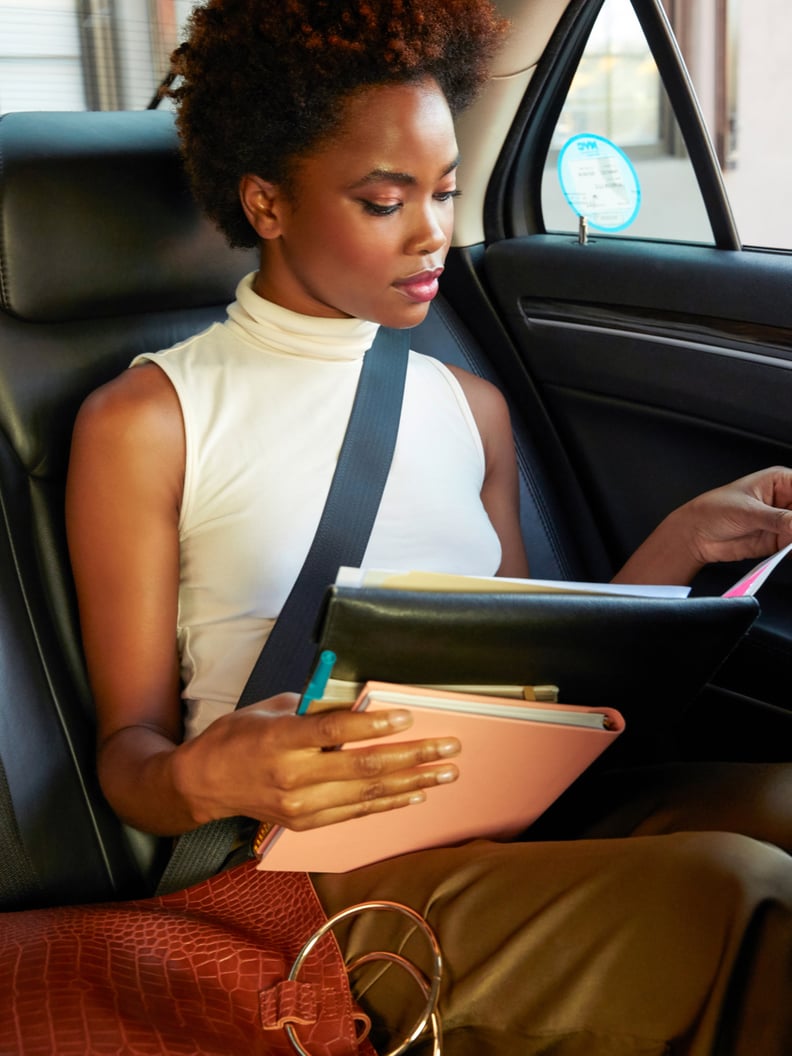 The Perfect Interview Prep
"I take no chances when I have a job interview, but despite giving myself 30 minutes of paranoid padding, I still just made it to the interview for my current job — and I wouldn't have without Uber. After complication after complication, I was certain that I was going to be late. My heart was racing, and I wanted to cry. Thankfully, my Uber arrived immediately, meaning that I still had time to walk around the block and get my thoughts together. The driver was also very calm, which I absolutely needed." — Katy Sen


Credits:
Photographer: Jane Kim
Art Direction: Kelsey Quan
Producer: Sasha Bar-Tur
Stylist: Jasmine Snow
Prop Stylist: Gozde Eker
Hair & Makeup: Brett Jackson
Model: Andrea Thomas
<P ALIGN=Center>More From Uber