There's an Island in the US Where Wild Ponies Roam Free, and You Can Visit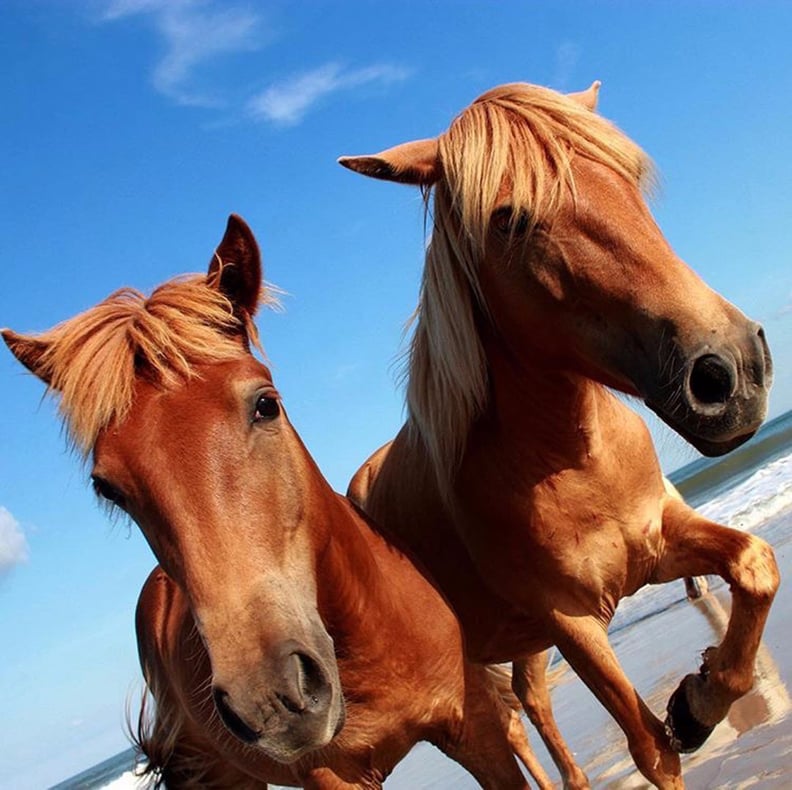 In addition to the Barbie jeep I begged my parents for growing up, my very own pony was another item on my wish list that never became a reality. If you, too, are still waiting for your pony dreams to come true, then a visit to Assateague Island should be on your bucket list. The Assateague State Park is an oceanfront park that guests can visit and spot the famous wild ponies roaming free on the land.
Local experts have theorized that the ponies arrived on the island on a shipwrecked boat in the late 18th or early 19th century. "Others attribute their arrival by pirates drawn to the island who ultimately abandoned the animals," says the park, although they say the more likely (and less exciting) theory is that colonial farmers used the island for grazing areas so that they could avoid paying taxes on the land.
And you won't just see the ponies galloping off in the distance; these animals look pretty comfortable with people based on the photos, and the site says they walk in the same areas as humans and may even try to steal your lunch from coolers and tables! But heads up: it's illegal to touch or feed the wild ponies for their own safety and yours. Assateague Island is partially in Maryland and partially in Virginia, and the two herds are split between the states. There are estimates that around 90 ponies are in the Maryland herd and about 150 in the Virginia one.
Check out the gorgeous photos ahead of the ponies living their best lives at the beach!