Winter At-Home Date-Night Ideas to Heat Things Up
How to Turn Up the Heat on Date Night — Solo or With Your Partner — When You're Feeling Extra Spicy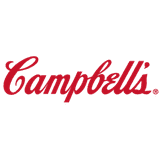 We've partnered with
Campbell's®
to help you heat up your next date night in, even if the weather is cold.
When your date ideas are limited to at-home activities, nights in can get boring — fast. That's even truer in the colder months when time outside is limited by the weather.
To heat things up a bit, turn to date-night ideas with a bit of spice, literally and figuratively speaking. Keep reading for date-night ideas that will bring spice to any night, whether you're staying in with your significant other or treating yourself to a special evening.
First things first: set the tone with some mood lighting. A little ambiance can make your living room seem like a romantic date-night destination. Dim the lights, then light a few candles or plug in some twinkle lights to create a more intimate setting.
Cook Something With a Kick
Serve something spicy for dinner to crank up the heat. Honey-Sriracha Beef and Broccoli combines hot chili sauce with mellow honey for a spicy-sweet kick that is irresistible. And, since it comes together in just 35 minutes, you won't need ages to prepare for date night.
You may not need to dress up to stay home, but spending a little extra time on your look makes date night feel a bit more special. Switch out of your sweats and into something that makes you feel good, whether that's a party dress you haven't had a reason to wear for months or a sweater that perfectly matches your favorite earrings.
Start a Friendly Competition
There's nothing like a little friendly competition to heat things up. Challenge your partner to a video-game tournament, or stay analog with a favorite like checkers or cards. Or, if you're home alone, call up a friend for a virtual game night.
End the night by getting cozy and comfortable. Whether you're single or partnered up, snuggling up underneath a fuzzy blanket feels incredibly good. Scented candles, oversize sweaters, and hot drinks (boozy or not) add to the cozy vibes.
Design: Mia Coleman; Images: Shutterstock and Campbell's