London Fashion Week Is Now Home to the World's Largest Bean Bag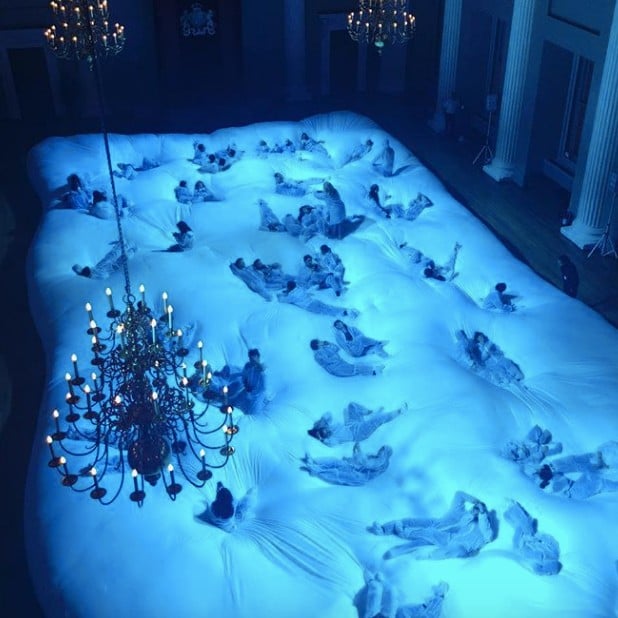 If I asked you to picture the most outlandish associations with London Fashion Week, you may well think of Queen Elizabeth perched on the front row, a multitude of daring beauty looks, or even Kate Moss jumping out from a birthday cake. Upstaging all of the above is the "Chubby Cloud," the world's largest bean bag and the brainchild of accessories designer Anya Hindmarch. The experimental installation, inspired by the cloud motif of Hindmarch's Chubby collection, is currently taking place for London Fashion Week in London's Banqueting House — and participants are invited to kick back and admire its magnificent Rubens ceiling.
Along with the colossal bag of beans, the event features a series of talks, meditations, music, and bedtime stories, all open to the public to book. And it wouldn't be London Fashion Week without a fashionably themed cafe and the merchandise to suit. Visit the Chubby Cloud Cafe to procure a cloud-themed cake before perusing the Chubby Cloud shop, offering a range of items exclusive to the event.
Read on for a peek at the Chubby Cloud. And hold tight, as we update with the most en vogue of cloud dwellers!