10 of the Most Luxurious Hotels Around the World
Sometimes when traveling, a hotel is simply a place to drop your bags and lay your head in-between exploration and adventure. But other times, the resort itself is the destination, especially when they offer amenities like private butler service, celebrity sightings, or underwater dining. For the ultimate luxury escape, we've gathered 10 of our favorite ultraswanky resorts that take accommodation to an entirely new level of extravagance. Sure, a three-night stay might set you back nearly a year's worth of rent, but it doesn't hurt to dream, right?
01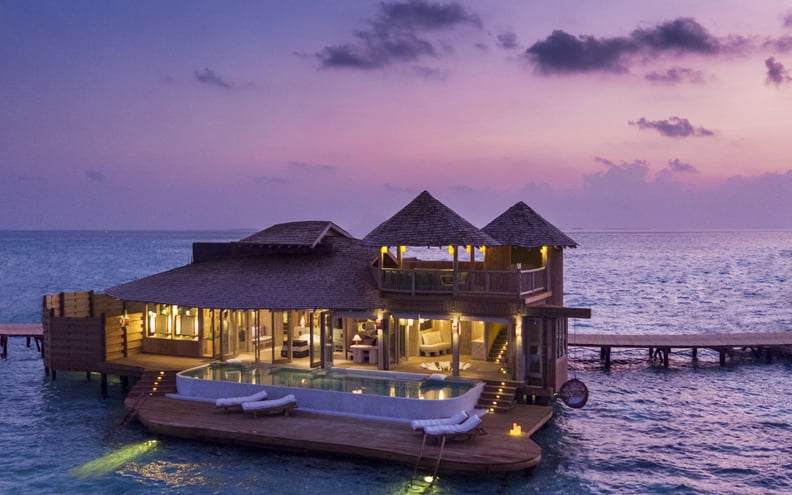 Soneva Jani, Maldives
Not all overwater bungalows are created equal, and the massive stilted suites at Soneva Jani will make your jaw drop. Retractable roofs, private two-story water slides, and oversize private pools are just a few of the features that make this floating resort stand out.
02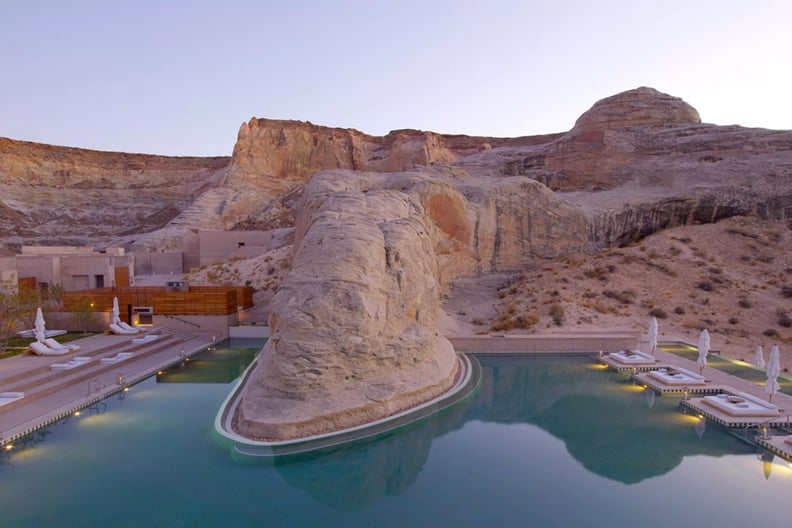 Amangiri, Utah
Whether it's a tranquil retreat or an action-packed adventure you crave, this secluded Western hideaway offers both in stunningly luxurious digs. Drink in the views with an early morning hot air balloon ride, kayak on nearby Lake Powell, or simply relax in your private plunge pool. A desert oasis, indeed!
03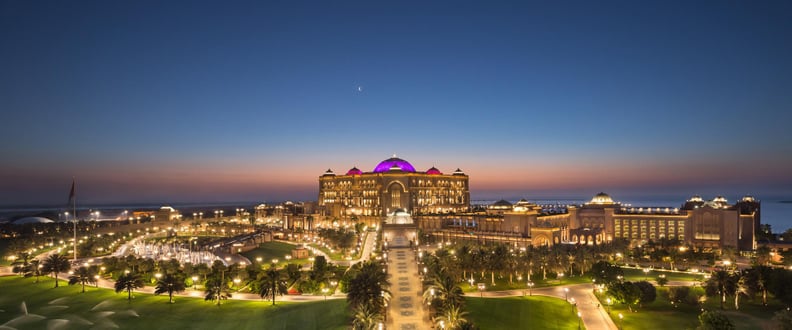 Emirates Palace, Abu Dhabi
Want to feel like royalty? This opulent Abu Dhabi resort should really double as a palace. The suites are drenched floor to ceiling in regal decor, and each comes equipped with a private terrace where you'll be rewarded with sweeping views of the landscaped gardens and white sandy beaches.
04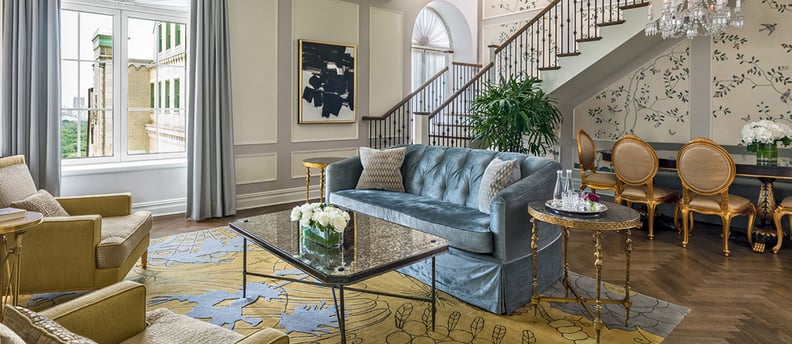 The Plaza Hotel, New York
Kevin McCallister truly had exceptional taste. This iconic NYC grandeur sets the standard for ageless elegance with one-of-a-kind suites curated by famous designers from around the world, including fashion designer Betsey Johnson. Stay in the Eloise Suite — draped floor to ceiling in pink — or the world-famous Royal Suite overlooking Fifth Avenue.
05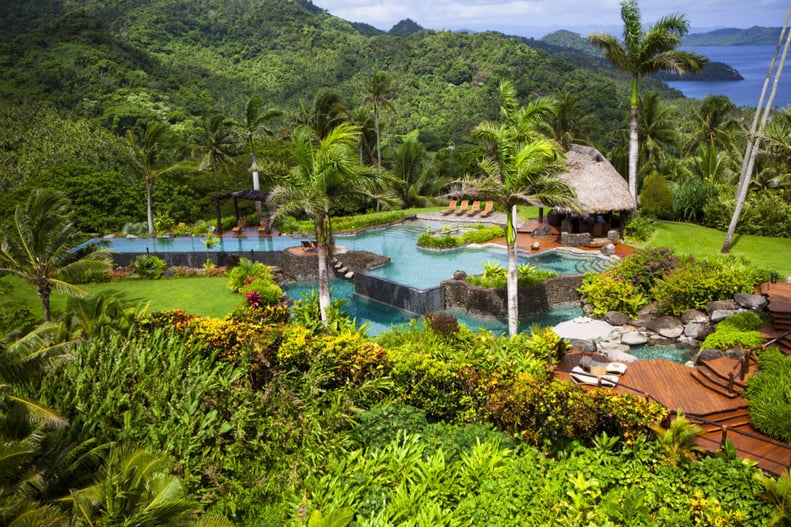 Hilltop Estate, Fiji
Volcanoes, lush rainforests, and coral reefs surround this tropical Pacific oasis, but it might be hard to venture far from your private villa. Natural pools carved into rock, a jetty all to yourself, and stunning sunset views — yes, please!
06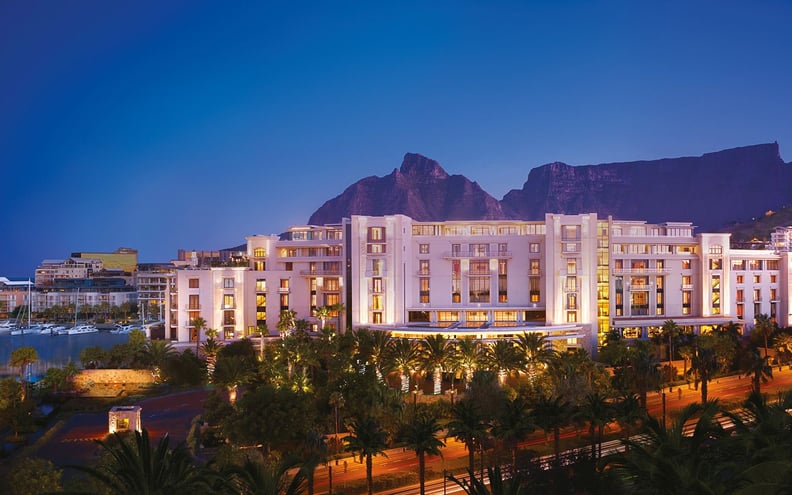 One&Only Cape Town
When this glitzy six-star South African resort celebrated its grand opening in 2009, it flew in Mariah Carey to serenade guests (talk about a grand entrance). The resort pulls out all the stops with its posh suites, boasting panoramic vistas of Table Mountain and the sparkling marina.
07
Jade Mountain, St. Lucia
Designed to complement the harmony of the surrounding Caribbean nature, this dreamy St. Lucia hideaway puts its guests in the heart of paradise. Each of the 29 rooms — dubbed sanctuaries — are absent of the fourth wall for an open-air experience with private infinity pools jutting out toward the ocean to make you feel like you're floating in midair.
08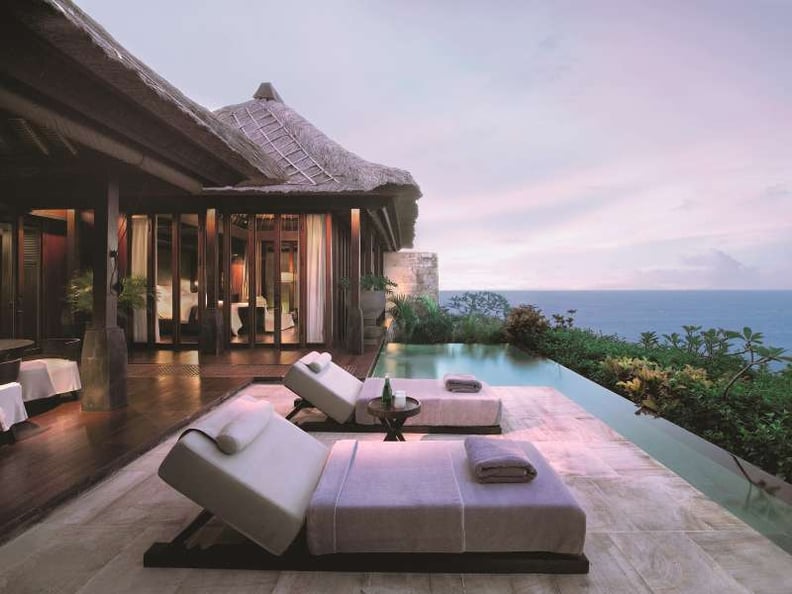 Bulgari Resort Bali
Perched atop a plateau nearly 500 feet high, this luxe Indonesian hideaway offers panoramic views of the Indian ocean. Visit the on-site spa for a detox wrap and Thai massage or relax on the pristine private beach. If a small villa just isn't enough, the resorts offer two- to five-bedroom mansions to really make you feel like royalty.
09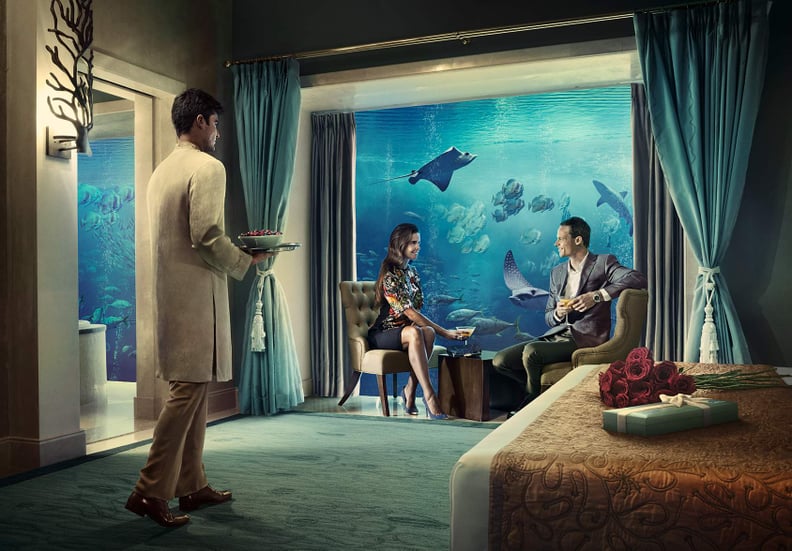 Atlantis The Palm, Dubai
This expansive resort might be famous for its family-friendly amenities (like the adjacent water park), but its underwater suites are the ultimate romantic retreat. Enjoy an in-suite dinner brought to you by your private butler or soak in your jetted tub while you watch the diverse aquatic wildlife swim all around you.
10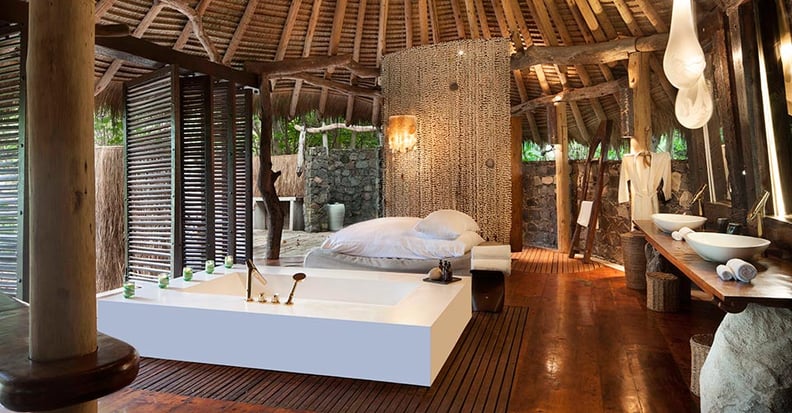 North Island, Seychelles
With only 11 decadent suites in the entire resort, this exclusive Seychelles property makes guests feel like they have access to their own tiny private island amid the emerald Indian Ocean. And if you actually want the island to yourself (because who doesn't dream about their own private island?), you can rent it out for your friends and family to be your very own exclusive playground.