To-Do App For iPhone
Clear App Helps Keep Holiday Stress Under Control
There's one mantra that's always on our minds: do more and be less distracted. But with parties, dinners, parades. and football, it's easy to get bogged down with errands and chores over the holidays. Keep it all under control with Clear ($2), an iOS app with a clever interface that makes managing to-do lists fun and pain-free. The app uses gestures to their full advantage — pulling down to create an item, swiping to complete, pinching to navigate, and so forth.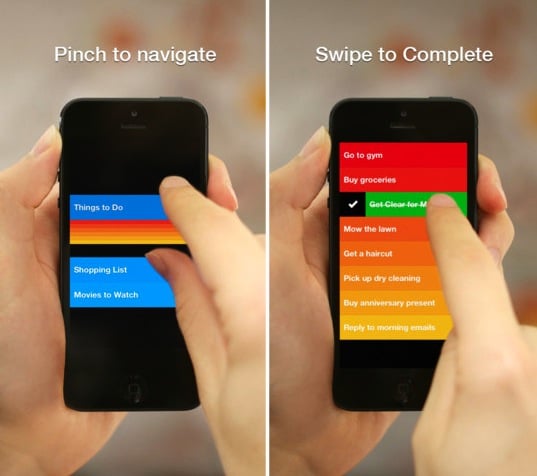 Clear rolled out a new update earlier this week that enables the app to sync with iCloud, so busy bees can access shopping lists from their mobile device as well as their Macs. The update also allows users to send tasks to Clear from other apps, and to paste text as lists by copying and then giving Clear a shake to paste.
As Thanksgiving approaches, hope for a zen, stress-free holiday, and take one small step toward slimming down that task list with Clear.