In-Flight WiFi Costs Keeping Users Away
Do You Use In-Flight WiFi?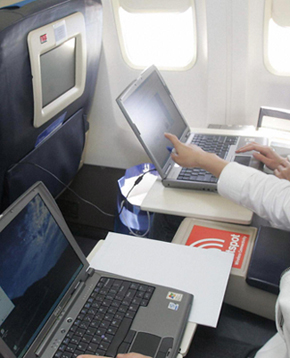 A large number of you said that you'd use a certain airline just to have in-flight WiFi, but a new report says that less than 10 percent of you actually log in.
The reason for the discrepancy? Some analysts say cost. It seems you want the WiFi, but you don't want to pay a hefty chunk of change to access it. And I hear you on that one — with some airlines charging up to $15 for a few hours of access, it doesn't really seem worth it if you're only checking your email or surfing blogs. Industry experts say even that small percentage could amount to one-off users who have a coupon or discount, instead of customers who log in flight after flight. Tell me — do you use in-flight WiFi when you travel?