In-Flight WiFi Security Concerns
Security Concerns Could Spell the End of In-Flight WiFi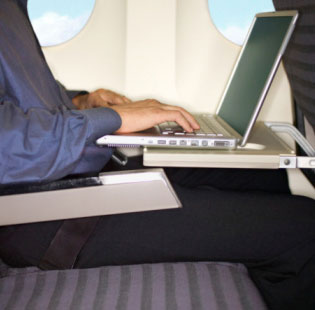 Just when we're getting pumped for more airlines offering in-flight WiFi, at least one security expert predicts security concerns could force the cancellation of the service. His reasoning: during last week's security scare in which explosives were found aboard planes, one of the main components of the devices were cell phone parts. As such, cell phones using WiFi connections could be used to detonate such explosives.
Realistically, while the prospect of wirelessly-detonated bombs on airplanes is scary to say the least, others say that the chance of it happening are low. They cite in-flight firewalls and the fact that a credit card is required to pay for WiFi as barriers to potentially dangerous behavior. Not to mention the technological barriers already put in place but not shared with the general public. And, additional airport security measures should prevent dangerous materials from making it onto planes in the first place.
While in-flight WiFi seems an easy target for trouble, the reality is that enough security measures seem to exist, preventing any serious risk to its future.