10 Best Photography Tips From National Photography Month
Recap National Photography Month With My 10 Favorite Tips!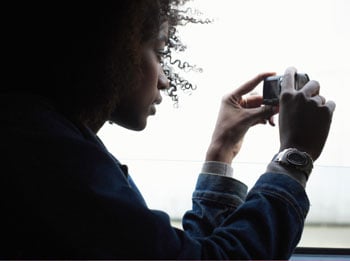 How quickly the month of May flew by! Although National Photography Month has come to a close, that doesn't mean we have to wait until next year to celebrate our newly sharpened skills — you should be practicing your angles, playing with your camera's settings, and trying out new ways to shoot interesting objects all year long.
Need a refresher? I've picked out 10 of my favorite photography tips from May, and rounded them up here. Got any tips of your own that you learned during National Photography Month? Leave them in the comments, and I'll post them on the main page!
Keep a compact in your camera bag — You can diffuse or add light to your photos just like the pros by using a simple mirrored compact you find at the drugstore. You won't have to drop a fortune to make your pics look great, and it comes in handy when you need a makeup touch-up as well!
Take great camera phone pics — Even if your cell doesn't have a rock star flash, and is a bit low in the megapixels, you can still snap great shots with these easy tips.
Watch your horizon — Keep this tip in mind next time you're photographing landscapes or taking shots outside.
To see the rest of my tips, just keep reading!