$10 Million Dollar Luxury Doomsday Bunker
Luxurious Doomsday Bunker Stocked With Computers, LCDs
If it's the end of the world and I know it, there's no where else I'd rather be than this $10 million dollar doomsday bunker designed to house up to 200 people for a year after a nuclear strike. Designed by California-based firm Vivos, it isn't your grandpappy's underground safehouse — this 20,000 square foot complex comes stocked with a power generation system, water wells and filtration, a medical bay, security, a computer room, and even a common area that's equipped with large LCD TVs.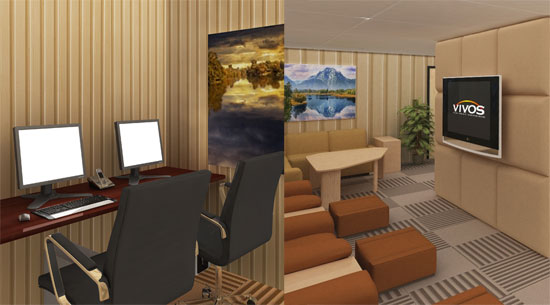 The only thing I'm wondering is — how are they going to get the Internet and digital TV signals after a nuclear strike or a massive flood? I can only watch Jerry Bruckheimer DVDs so many times in a year. Just sayin'.
See the entire layout of the bunker, and more pics when you read more.