2010 Rise of Android
Biggest Headlines of 2010: The Rise of Android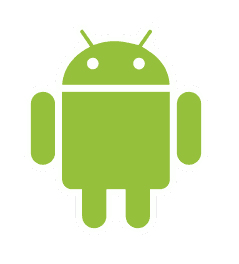 Google's Android OS debuted in 2008, but it wasn't until this year that the OS caught on like wildfire with carriers, phone producers, and consumers. The Motorola Droid, dubbed Verizon's "iPhone killer" at the time, was released at the end of 2009, and 2010 saw the release of many more devices across carriers, sending Android's usage numbers through the roof.
Devices launched in 2010 range from the accessibly affordable to top-of-the-line devices like Motorola's Droid X, the wildly popular HTC Droid Incredible, the Nexus S from Google, and T-Mobile's successor to the first-ever Android phone, the G2.
In April, Google reported that 60,000 Android devices were activated daily. And in Q3 alone, 20 million Android devices were sold. And Android-lovers wanting to tote a tablet can pick up a Samsung Galaxy Tab, which runs the Android OS, or even a new Android-powered Nookcolor from Barnes and Noble.
Look ahead, and find out what's next for Android after the break.
What's next?
Android certainly isn't going anywhere; if anything, 2011 will bring it continued success. Google finished the year strong, debuting the Nexus S and Android 2.3, making the OS even faster and easier to use.
One potential hindrance could be the launch of a Verizon iPhone, which has been rumored all year long and was recently all but confirmed. Because of the iPhone's AT&T exclusivity, customers wanting a powerful smartphone and wishing to remain on the Verizon network were forced to choose an Android or BlackBerry device, which couldn't hurt the OS's popularity. Still, Android's reach and adoption by many different hardware manufacturers bodes well for Google — look for it on even more mobile devices in 2011.