2010 Trend: Companies Playing Nice
2010 Trend We Loved: Companies Playing Nice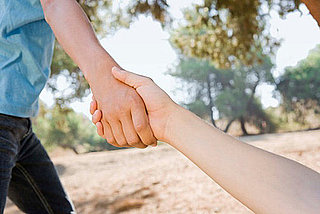 Obviously, competition breeds innovation; without some healthy competition, companies wouldn't be pushed as hard to create the best possible products and experiences for consumers. And with so many smart companies and products on the market, it's nice to see that instead of constant head-to-head combat, companies took advantage of the progress made by their competitors, often embracing unlikely sources to make their services better. It's probably as close as we'll get to a feel-good technology story of 2010.
Check out a few examples and some predictions for 2011 after the break.
Exhibit A: MySpace and Facebook, who are often thought of as competitors even though they're now designed to engage different audiences in different ways. In the second half of the year, MySpace unveiled its new look and later announced it would allow users to sign in using Facebook Connect. While the irony of using Facebook to sign in to a MySpace account was not lost on users, it makes sense for MySpace to take advantage of Facebook's reach to increase its own traffic.
Exhibit B: Gowalla merges Foursquare and Facebook Places check-ins with its latest mobile app. Location-based services were huge in 2010, and with so many to choose from, Gowalla got smart and integrated two of the most popular into its own service.
Exhibit C: Kindle apps for devices that aren't the Kindle. By encouraging users to read on devices like the iPhone, iPad, and other Android devices, Amazon increased the reach of its ebook store without requiring all users to purchase the Kindle. Of course, now that the Kindle is officially Amazon's best-selling product ever, the company isn't doing too bad on the device front, either.
There are more examples of this kind of technological synergy happening in 2010 (everyone on the Internet embracing the Facebook Like button, for example), and expect this trend to continue in 2011.