2011 CES Predictions and Reveals
What to Look Forward To at This Year's CES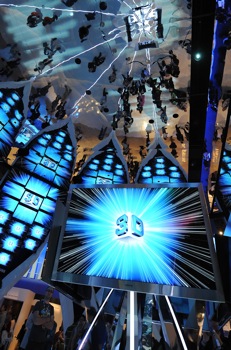 It's hard to believe, but CES is here again! The biggest electronics show of the year hits Las Vegas this week, and there are plenty of rumors, speculations, and expectations coming out of the tech industry ahead of the four-day event. I've rounded up a few of the juiciest, so check them out below and get excited!
Motorola's Android Tablet — Motorola is keeping tight-lipped about what kind of tablet it will be announcing at CES, but my guess is it will be running the Android 3.0 OS, codename: Honeycomb.
HTC Thunderbolt 4G — Images of the Thunderbolt have been leaked, and all signs indicate a Verizon 4G phone.
Skype mobile video calls — Skype has been teasing us on its website with a series of videos that were all shot on the move. Could this mean mobile video calls will be coming soon?
Check out more of what we can look forward to at CES after the break.
Anything in particular that you're interested in hearing more about during CES? Tell us in the comments!