2011 New York Fall Fashion Week Livestream
How to Watch 2011 Fall NY Fashion Week Runway Shows Live Online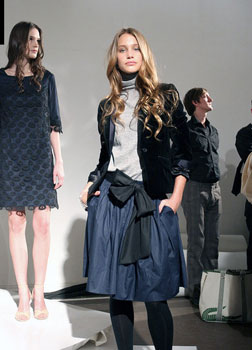 Good news fashion fiends: Fall Fashion Week kicks off tomorrow, and the awesome thing about the Internet is that you don't need to actually be in NYC to watch some of the most famous designers' collections hit the runway.
Thanks to a serious digital overhaul over the past few years, more than just the fashion elite get to check out the runway shows live, as a handful of them are being broadcast live online for the entire world to see. Want to get a peek at this year's 2011 Fall collections straight from the East Coast? I'll show you where to point your browsers to see some of our favorite designer collections, live and online starting this Thursday after the break.
Ustream
First Comes Fashion
We'll be adding to this list as we find the live shows. See one that's missing? Leave a comment and tell us about it!