2011 Razzies Nominations
Razzies Include Worst Use of 3D Category in 2011 Nominations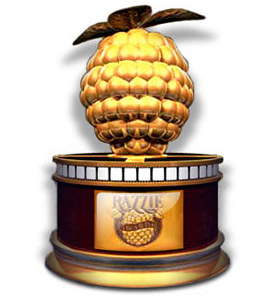 3D definitely made its rounds in the theaters last year, and while some of the pictures were pretty amazing (Tron: Legacy being one of them), there were a ton of duds. And the Razzies being what they are, a celebration of the year's worst in film, they felt the need to call out the most offensive 3D offenders in a new category for 2010: Worst Eye-Gouging Mis-Use of 3D.
The 2011 Razzie nominations were announced earlier today, and while I think 3D effects can add exciting layers to a film (when used properly), the process of shooting a movie then adding 3D effects afterward for kicks creates an (appropriately titled) eye-gouging effect that doesn't go over all that well with movie-goers . . . or my vision. Ever wonder why you get nasty headaches after seeing a 3D movie? It's quite likely that the film you're watching has had a post-production 3D treatment.
Want to see which 3D films were nominated this year? Check out the list after the break.
Cats and Dogs 2: Revenge of Kitty Galore
Clash of the Titans
The Last Airbender
Nutcracker 3D
Saw 3D
Did you see any of these films? Which do you think deserves the Razzie?