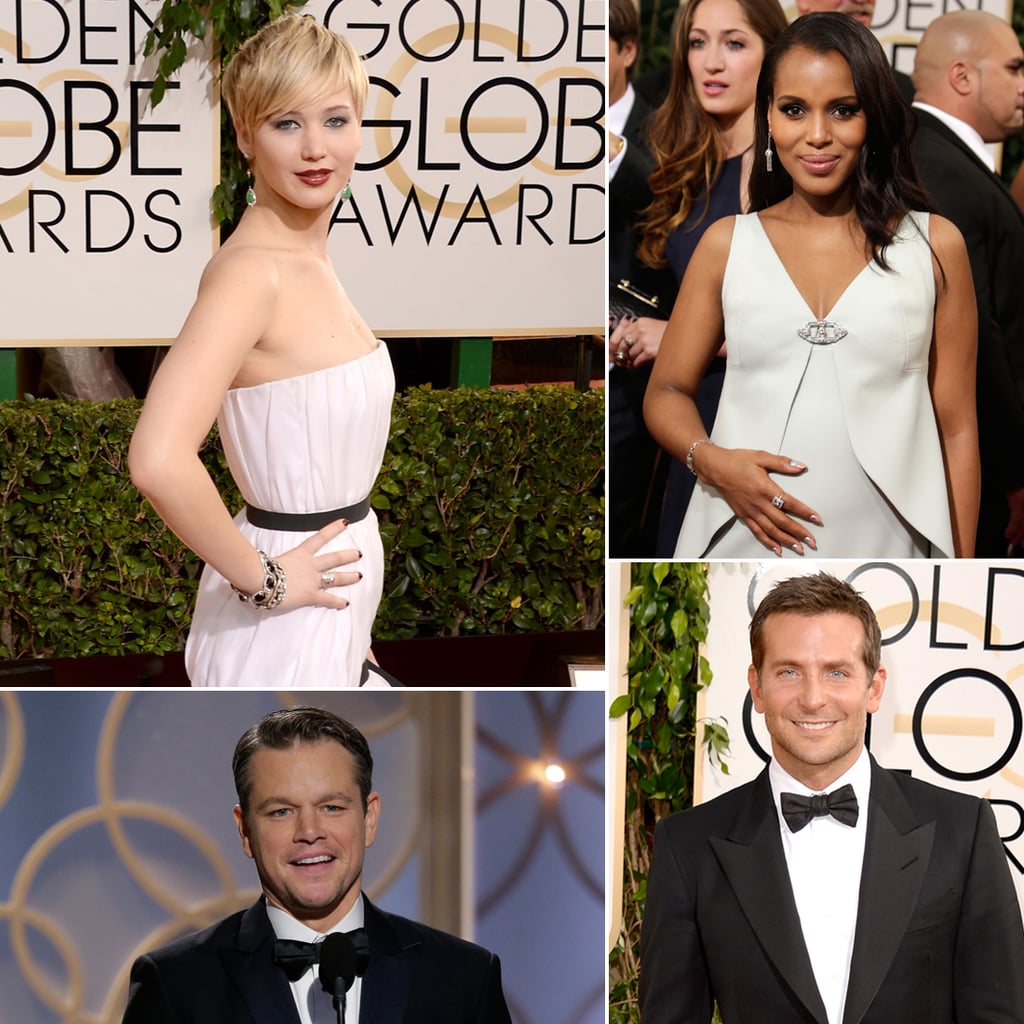 Fashion and Beauty Coverage:
The night's hottest hair and makeup [1]
Cate! Lupita! Kerry! Vote on the best-dressed star [2]
What about bobs? Why the Golden Globes predict 2014's cut [3]
Get a ROYGBIV look at the gorgeous Globes gowns [4]
Stars make a point with sharp liner looks [5]
Red is the color of Hollywood trendsetters [6]
Did Emma Watson make pink lipstick the new red? [7]
Vote on all the red carpet looks [8]
Must-See Moments:
Jennifer Lawrence has the best Globes night ever [9]
Cate Blanchett reigns supreme [10]
Reese Witherspoon glows with famous friends [11]
Gwyneth Paltrow and Chris Martin make a sneaky Globes stop [12]
Robin Wright wins big and says "yes" — all in the same week! [13]
Was this the weirdest award show acceptance speech of the year? [14]
The List of All the Winners and More Fun at the Golden Globe Awards:
Party over here! See the stars let loose after the show [15]
The full list of Golden Globe winners [16]
Relive the fun night — in GIFs! [17]
What you might have missed on the red carpet [18]
Stars pose with their gold! [19]
Celebrities take us inside the wild Globes weekend [20]
The candid moments you won't see on TV [21]