<3 Added to Oxford English Dictionary
<3 It or Hate It: Symbol Formerly Known as Heart Is Now a Word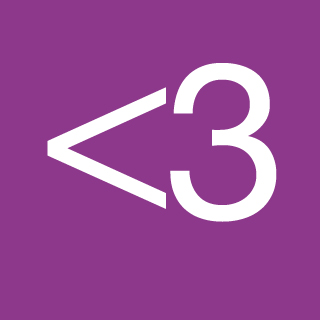 Can't stop progress! Even when progress means the preeminent English language dictionary adding a texting symbol to its canon. Today the Oxford English Dictionary announced <3 is a verb, and it means "to love." I wonder how it's conjugated?
Since the OED is an etymology dictionary that's used predominately to trace the evolution of language rather than look up word meanings, I sort of get it. But as other abbreviations like TTYL, OMG, and LOL continue to make word-of-the-year lists and enter dictionaries, this addition sets a new standard.
Abbreviations, though, are always becoming words and will cause far less of a stir than hieroglyphic nostalgia for an unpronounceable symbol. That said, do you <3 it or hate it? And, no, I will not say h8!