3D Lego New York City Map
A 3D Model of New York Built With Legos (Sort Of)
The Big Apple has gotten the Lego treatment before, but not like this. Motion designer and 3D artist J.R. Schmidt created this unthinkably detailed map of New York City. In Lego. To scale. All of a sudden, my mini Lego Starfighter doesn't seem so impressive. Sad.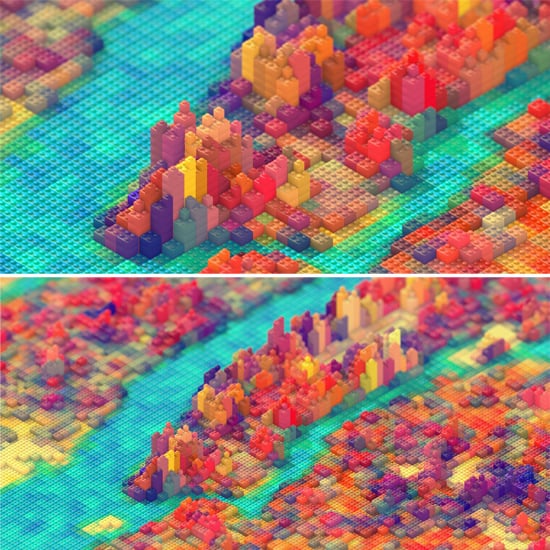 J.R. took satellite imagery, then simplified the map down to pixels, with each colored pixel representing a different elevation. He rendered the pixels into Lego blocks to create a one-of-a-kind, true-to-life 3D model art piece. If, like us, you could stare at this mesmerizing rendition of New York City all day long, pick up a print ($15), iPhone case ($35), or iPod skin ($15) at society6.
Craving more creative inspiration? Check out other equally breathtaking digital pieces by the artist, like these geometric landscapes or this fantasy-tech-come-true video on the future of collaboration.