3D Printed Table Lamp
Design Your Own Hi-Tech Lamp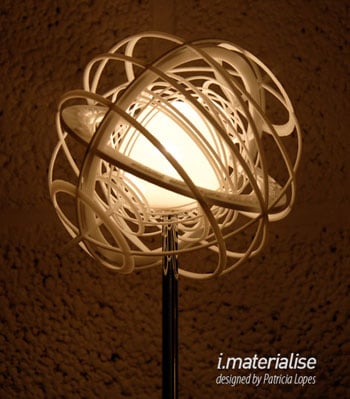 We're often hearing of new advances in 3D printing, but has the technology shown up in your everyday life much yet?
The 3D printed table lamp kit from i.materialise puts 3D technology and industrial design in your power. The company will provide all the software required to design a lamp within the proper dimensions yourself. Once your concept is finalized, submit the rendering back to i.materialise, and its 3D printers will get to work on a lamp shade all your own.
Included in the $260 3D table lamp kit is the lamp base, reference lamp shade for use before the 3D design is ready, and light components. For design inspiration, check out the company's examples on Flickr. Where else would you like to see 3D printing put to use?