40 Percent of AT&T iPhone Users Would Switch to Verizon For an iPhone
Will You Switch to Verizon Once the iPhone Arrives?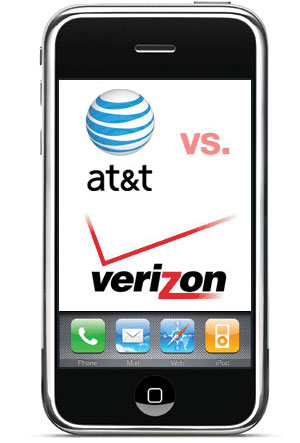 We received a momentary reprieve from the heated battle that AT&T and Verizon have been waging over our airwaves recently, but it's no surprise that the two may come head to head yet again. But instead of commercial laughs, they'll be fighting for cellular contracts. According to a recent study, experts estimate that a whopping 40 percent of AT&T iPhone users may consider jumping ship for fairer waters over at Verizon once the iPhone arrives on its network.
Despite AT&T's previous exclusivity with Apple, their contract is said to be coming to an end soon, allowing other networks to get on the iPhone train. Could that be the real reason AT&T raised its early termination fees? When and if the iPhone arrives at Verizon, will you switch, or stay loyal to AT&T?