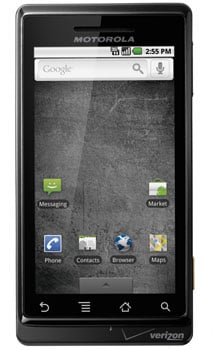 Getting a new smartphone is so exciting, but loading it up with apps? Well, that's serious business. There are a lot of crap apps out there, but mixed in are some truly helpful and handy ones that you should download as soon as you break your new Droid X out of the box. For example, these five apps that will have you rocking and rolling long after the new gadget glow wears off.


Google Goggles — I can't say enough good things about Google Goggles, since it not only helps you translate foreign languages, but you can even search the Internet using photos instead of words. I'm speechless.
Kindle for Android — Get all of your downloaded books sent to your Droid X so you can read on the go. How can you not — it's free!
See the rest of my list after the break.


CraigslistChecker — If you're a Craigslist junkie — getting everything from new gadgets to jobs on the site — then you need CraigslistChecker, which can keep you within an arms-length of your feed so you can hop on those deals with quickness.
MobileDefense — The answer to Apple's Find My Phone service, MobileDefense lets you find out where your lost phone is in real-time on a map, then remotely lock, backup, and wipe its contents.
Layar — I was fired up about Layar when it debuted last year, and now you'll finally have a phone worthy of its augmented reality awesomeness!