5 Things the Apple iPad Doesn't Have, But Should
5 Things The Apple iPad Should Have, but Doesn't
It seems to be Apple's MO to release a groundbreaking device, but to leave a few essentials off the roster right out of the gate. Unfortunately, the iPad is no exception. Although rumors of the iPad coming with gold-plated wings were (obviously) unfounded, there are a few "rumors" I would have liked to have seen come to fruition for the initial launch.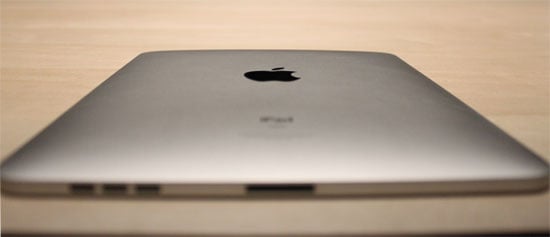 Multitasking: As I've learned during my iPhone vs. Droid series, pretty much everyone else can run multiple apps at the same time except for me and my iPhone. Yes, I can play songs via the iPod and run other apps, but I'd love to, for example, queue up Pandora while checking my email.
Ports: I think we've been down this road before. Does the name MacBook Air ring a bell? With only one connector port and a headphone jack, the iPad is a connectivity nightmare, since you'll have to buy adapters for everything from USB to SD cards. Not to mention that you're restricted to a wireless-only connection without an Ethernet port.
To see the rest of my list, just read more.
Camera: For me, this is a biggie. If I'm supposed to share the iPad with my family, or use it as a secondary computer, at least give me the functionality of some of your best Mac features: video iChat and Photobooth. Not to mention new and developing augmented reality apps that require the use of a camera. Hello, Google Goggles?! I want that on my iPad.
Flash Support: Too bad the iPad doesn't support flash, because we'll all be missing out on some of the great content and websites out there nowadays that are flash-based. Oh, and Hulu? Forget about it.
A Stylus: I think the iPad would be an amazing creative force for artists to churn out great comics, drafts, sketches, and so on, but without a stylus to do detailed work, the iPad seems more like a toy and less of a legitimate tool.
You've heard my opinion, now tell me — how would you change the iPad? Would you change anything at all?