84 Percent of Online TV Watchers Prefer One Longer Ad Instead of Short Breaks Throughout Show
Do You Choose the One Long Ad or Numerous Ad Breaks?
There's a new statistic floating around that says 84 percent of online video viewers watch the entire 30-second ad that typically comes before a video without clicking away. Impressive! I'd have to say I'm half and half — if I think the video clip is worth it, I'll stick around, otherwise I'll click away with a groan.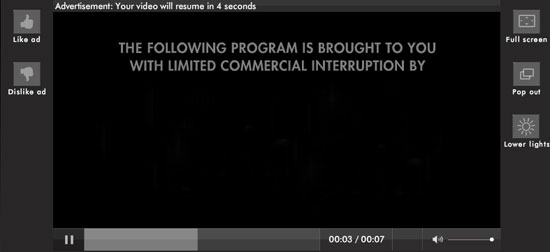 This got me thinking about the ads that play while you're streaming TV shows on sites like Hulu. Sometimes, you'll get the option to choose one long ad to watch before your show starts, or stick with the usual ad breaks during the program. I usually choose to go with the longer ad, just to get it over and done with, but I know people that like to have their breaks in the show to chat about what's going on. What about you — do you prefer a one-time longer ad, or numerous, shorter breaks during the show?