8tracks iOS App
8tracks: A Different Kind of Internet Radio
Since online music services are popping up left and right these days, there may be an industry veteran you've overlooked: 8tracks, an internet radio platform that streams playlists based on mood, genre, or both. The company, founded in 2006, unveiled a brand-new iOS app (free) this week with a completely new user interface and, for a limited time, no ads.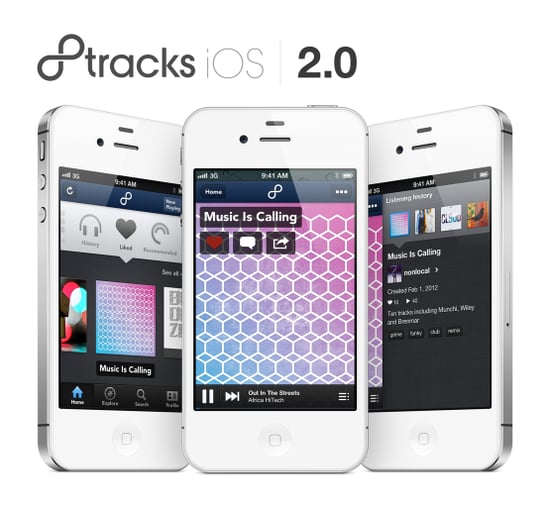 The app works beautifully, with full-screen album artwork and a bold new look. Playlists can be accessed through mobile devices or the web and are curated by real people, not algorithms. 8tracks takes the original mode of music discovery — personal, handcrafted mix tapes — into the digital age. Users create an online playlist with eight or more tracks (hence the name), and add tags so that listeners can search by different moods like "Summer," "chill," "party," or "working out."
And with 8tracks' freshly remodeled mobile app, listeners can stream "electro chill" mix tapes on the go to discover a wider range of music than any cassette could have ever handled.